We wrote about a doggy cafe making its way to Amsterdam Ave back in November. Well, it's made its way.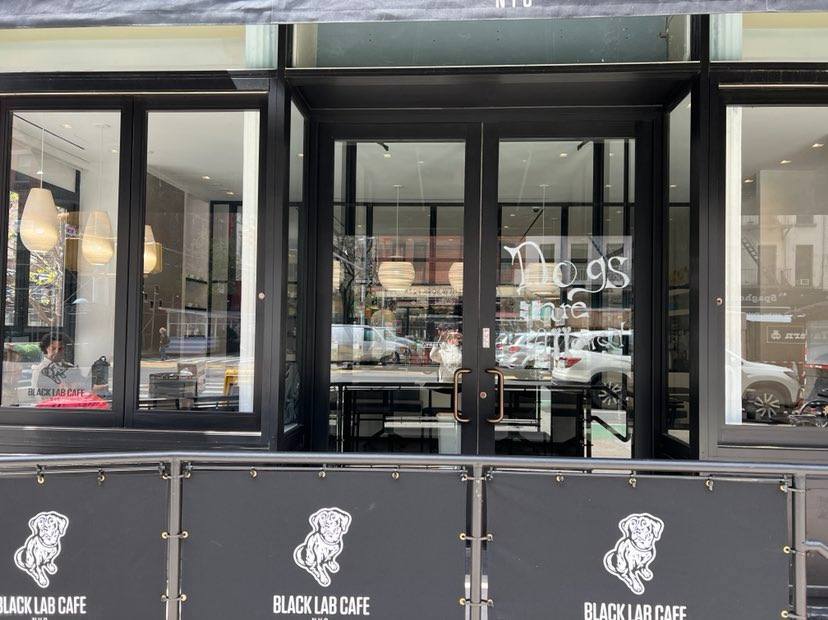 Black Lab Cafe has soft-opened at 420 Amsterdam Avenue (at West 80th Street, previously occupied by Olma Restaurant and Bar). And it's not just dogs barking about it.
Advertisement



The new spot — which comes from the owners of Clean Bowl Club NYC, a canine food delivery company — is offering its human customers a limited menu of coffee, juices and pastries, but a full menu will be on the table following the hybrid eatery's official grand opening next month. Expected sandwiches, wraps and salads in the nearby future.
During these soft-opening weeks, owners can purchase fresh and frozen foods to bring home for their dogs. But … an actual dog menu is coming too. And dogs will be able to enjoy these menu items onsite (but only within the outdoor cafe).
We popped in on Thursday to check out the space. A painted "Dogs are allowed" sign greets you at the door, inviting customers into the clean and welcoming aesthetic. A windowed hallway with another painted sign — this one asking you to "Please keep the door closed" — creates a safe inner oasis for dogs and people to freely hang out.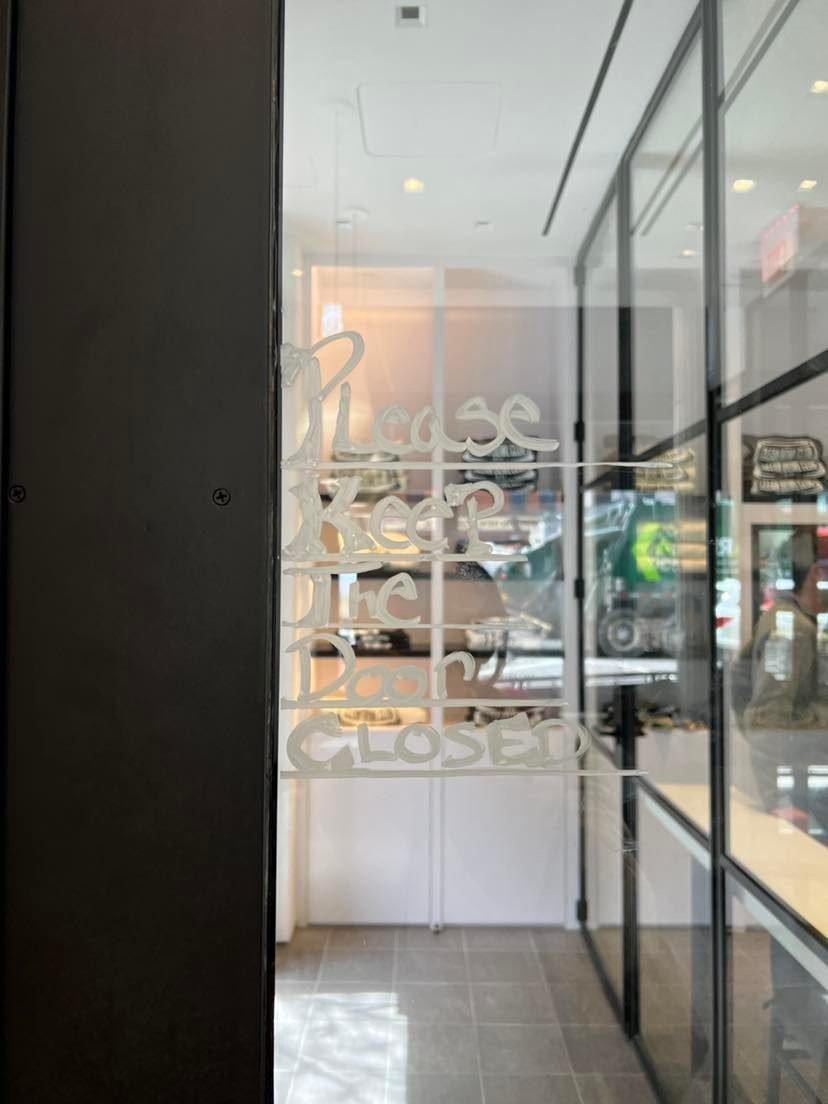 "We noticed there was no place for you to hang out with your dog and have good food, " said Nik Powers, who runs the cafe with his brother and mom, Kristoffer Powers and Lise Evans. "We wanted to create a good community for dog lovers on the Upper West Side."
Advertisement



Tables and chairs offer patrons a place to chill with their pups, relax with some coffee, spend time with friends or quietly do some work.
Another small room separates the kitchen and service counter from the seating area, keeping everything fresh and clean, with staff members ready to spend some time with your dog while you order your treats.
Daisy (5) and Lola (1.5), the family's black labs, were the inspiration for the idea. "We realized something like this was missing," said Nik.
Black Lab Cafe is currently open from 9am-6pm daily. The hours recently changed, so we suggest you call before going: (646) 343-4089.
For updates, check out blacklabcafe.com or @blacklabcafenyc on Instagram.