The West 111th Street Block Association is hosting its second annual food festival, Taste w111th, on Friday, August 13 from 7-9pm. The event aims to support and highlight the restaurants of Morningside Heights, and tickets are going for $10.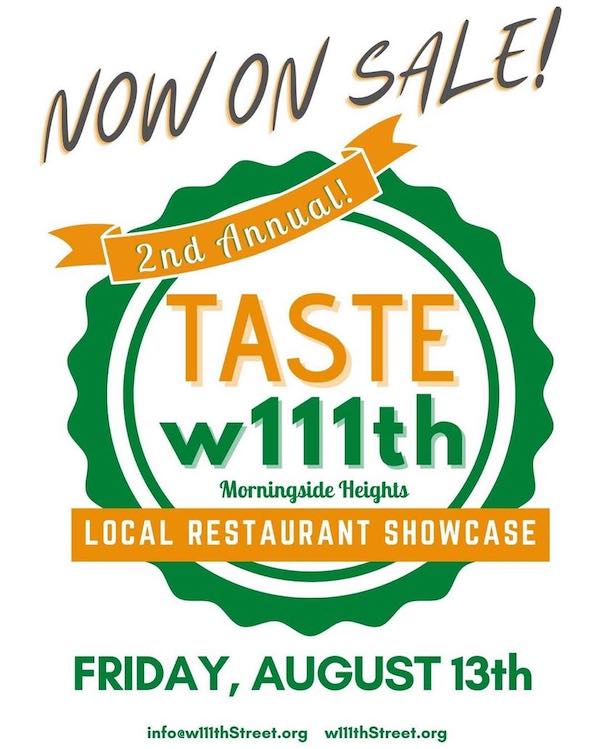 They're expecting to have a final count of about 15 participating restaurants, but so far the following eateries have signed up:
V & T Restaurant Pizzaria
Hungarian Pastry Shop
Tartina
Tom's Restaurant
LeMonde
Hula Poke
Mel's Burger Bar
Those interested in attending can pre-purchase $10 "Tasting Passports" which will allow you to choose which restaurants you want to enjoy prepared dishes from.
Ticket holders can choose up to six restaurants, and those who attend will visit each restaurant for their food. The organizers tell us they set it up this way to remind people of each restaurant's physical establishment, and to give people a glimpse as to what the dining experience might be like.
Those who purchase tickets are instructed to pick them up on the Open Street on Amsterdam Avenue between 110th and 111th Streets, where you can return to enjoy live music and to vote for their favorite dish.
To learn more and to purchase a passport, click here.