"Come over" was the message Brooklyn Fare's owner, Moe Issa, wanted to share with the neighborhood on Wednesday morning, as he gave us a sneak peak of the family-operated supermarket's new space at 75 West End Avenue at 62nd Street.

Advertisement



Brooklyn Fare soft-opened on Thursday morning; beginning Friday, the store will be open daily from 7am-10pm.
The first thing that stood out to me as I toured Brooklyn Fare was that it felt 'bigger' than its predecessor, Western Beef, which closed at the end of last year. Brandon Issa, Supervisor of Operations and son of owner Moe, told us they did a complete tear down of the previous space and changed the layout to allow for a more seamless shopping experience. One major change was moving the checkout registers from the front windows on 62nd Street to the wall closer to West End.
With five dedicated checkout counters and four self-service kiosks, Issa told us that nobody will ever have to wait more than 10 minutes to check out. Checkout will also be 1 dedicated line for all registers to keep things as fluid as possible.
Advertisement



Upper West Siders will also notice a vast selection of offerings from fresh fish and sushi to a fully operational deli that will be serving breakfast. Moe recommended the pancakes and told us they do a good bacon, egg and cheese. Produce, meat, a huge freezer section and lots of dessert options including Junior's Cheesecake are available to enjoy.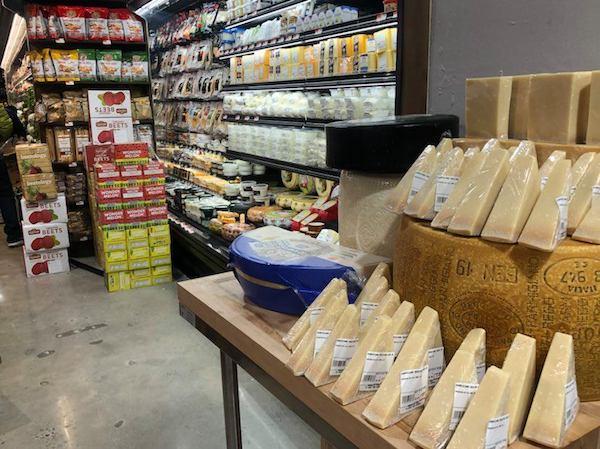 This location marks the fourth Brooklyn Fare. The first location opened in 2009 at 200 Schermerhorn Street in Downtown Brooklyn, and it's since expanded with locations in the West Village and Hudson Yards. A fifth Brooklyn Fare is expected to open mid-2022 at One Manhattan Square on the Lower East Side.
To learn more about the company, visit www.brooklynfare.com.