Drizzles and sprinkles and icings, oh my goodness. Housed inside Big Gay Ice Cream at 516 Columbus Avenue on the corner of West 85th Street, Rainbow Donuts (currently in its soft-launch phase) lets customers concoct their own creations in what feels like a Willy Wonka testing lab funhouse.
Advertisement



When we visited on Tuesday, owner Jeremy Wladis showed us around the workshop as the team collaborated on potential new items in preparation for the grand opening, which we're told is a week or so away.
Customers will have the option to build their own donuts, or they can choose from the menu of freshly made 'favorites' (which are still being worked out).
If you're going for the make-your-own option, you'll have a choice between cake or yeast donuts – both of which can be filled with chocolate or vanilla cream.
Advertisement
Your next decision will be about icing: choices include dark chocolate, raspberry, vanilla, peanut butter and more. They were testing out a blueberry icing during our visit, and we got to try different star-shaped sprinkles which were being evaluated for texture.
The sprinkles and drizzles lists are deep, giving lots of room for delicious details.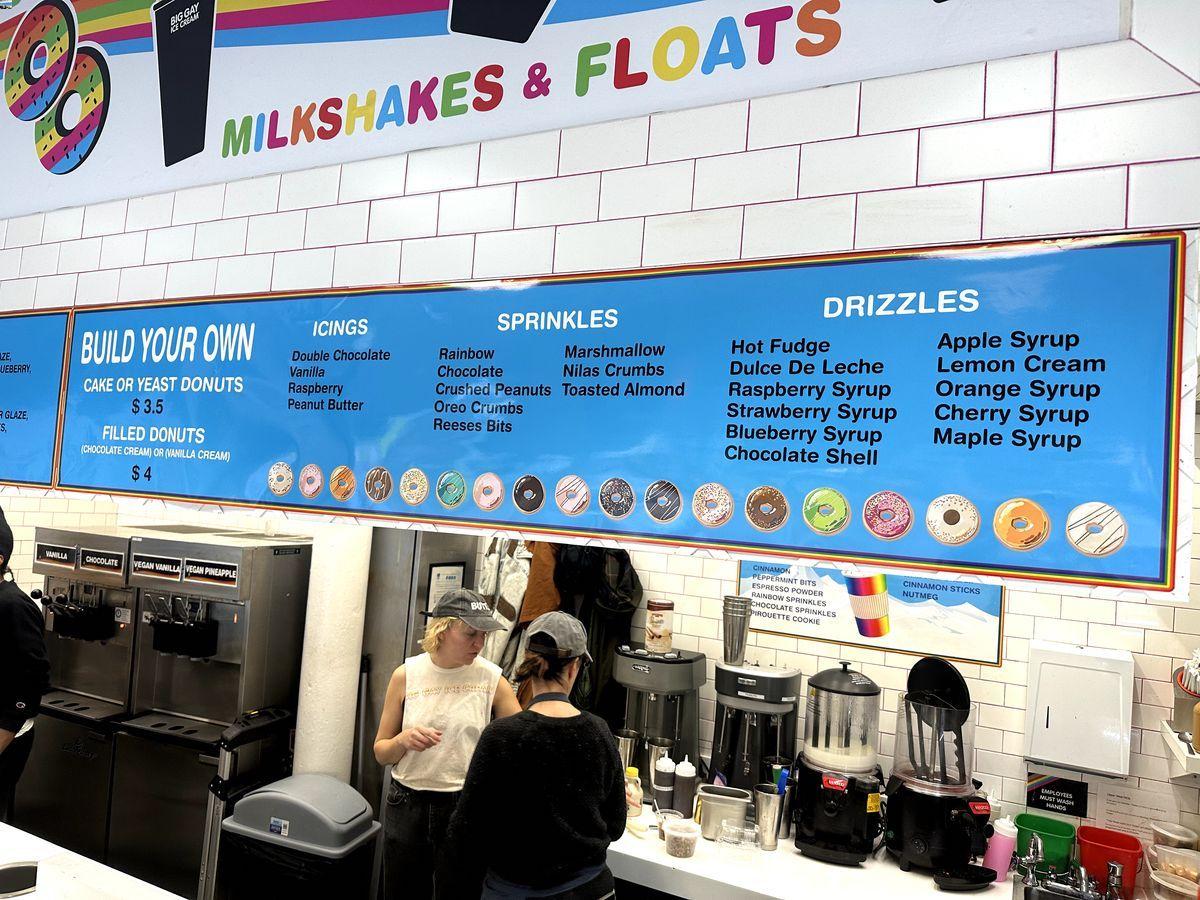 On our visit, we made a cake donut with raspberry icing, rainbow sprinkles, strawberry crunch and topped it with hot fudge. Fresh whip cream on the side and boom, we're off to the moon.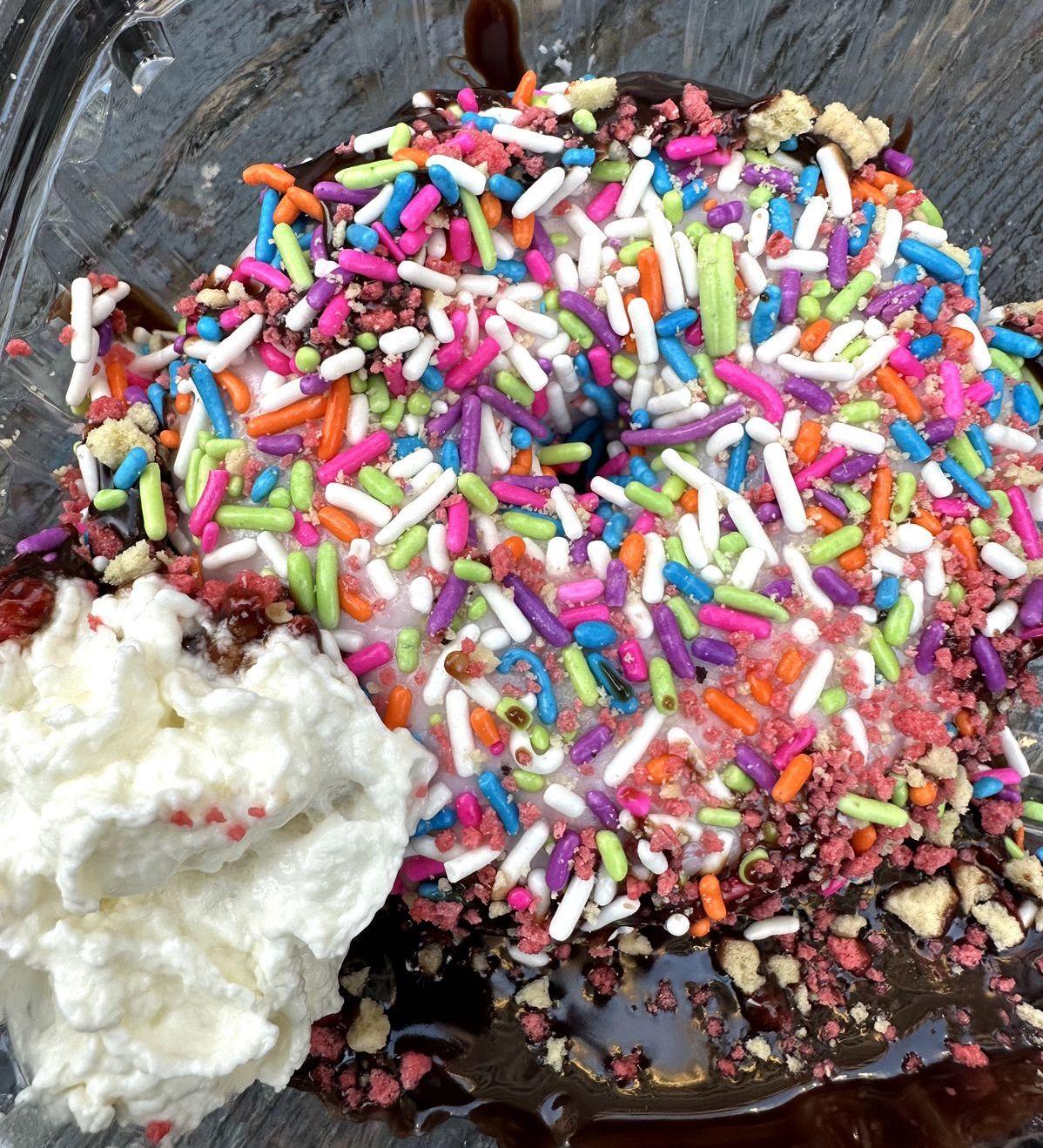 We also tried a custom-made full cake donut with peanut butter icing, caramel drizzle, crunched-up Reese's Pieces and mini chocolate morsels.
Wladis tells us the donuts are made fresh next door at his own Good Enough to Eat, which we noticed has a new street sign to let people know about Telio's new home.
Rainbow Donuts' hours coincide with Big Gay Ice Cream. They're open 12 p.m. to 10 p.m. daily but may extend closer to midnight as the weather gets warmer.