Pearce Green Art has opened its doors at 473 Amsterdam Avenue, between 82nd and 83rd Streets.

A colorful sandwich board propped up in front of the location (owned by Sofia Storage next door) alerts passersby of the new store and gallery.
The sandwich board also announces that Pearce Green Art has apparel (created by a silk screener named Ari) as part of its offerings and as of now, can be found along with totes hanging on a rack outside of the store.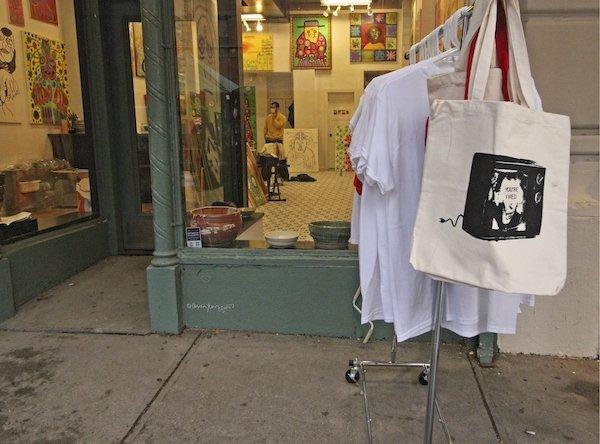 The colorful signage reflects the brightly colored atmosphere which can be seen through the stores huge windows. This recently caught the attention of UWS artist Mia Masuccci when she was taking a walk with her father, and he ultimately suggested she go inside to see what Pearce Green was all about. So she did, and the two kept in touch – and now she works there with him.

As it turns out, Mia and Pearce both grew up on the UWS. Mia was raised in the Chatsworth (West 72nd) and Pearce in The Coronado (West 70th), so it's likely they shared a playground when they were children.
Both Pearce and Mia are proficient in ceramics, and some of Mia's creations are available for purchase at Pearce Art.
True to the words on his web-site – "Message me if you want to come see some of my work in person. I'm usually around most of the day," Pearce is available to show his artwork and talk with those who stop by. He is proud of the fact that people can come into the space which "functions as a gallery" and they can "see his process."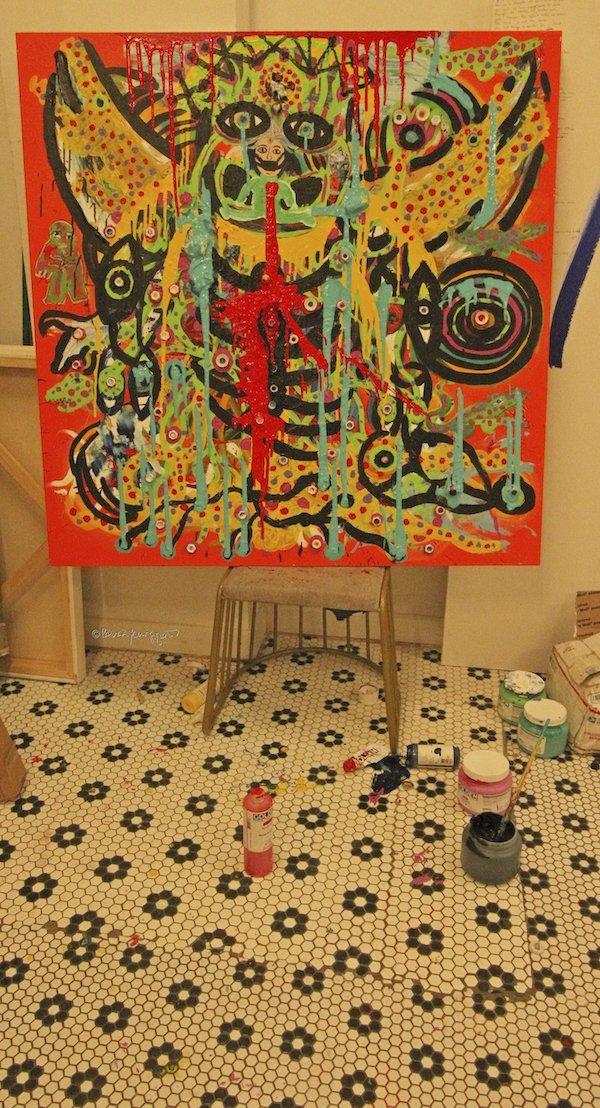 One of Pearce's missions is to embrace the communal element of local art, as many artists often work in isolation.

I'm told a painter named Elijah – a makeup artist from South Korea – is currently working on a painting of flowers within Pearce's space.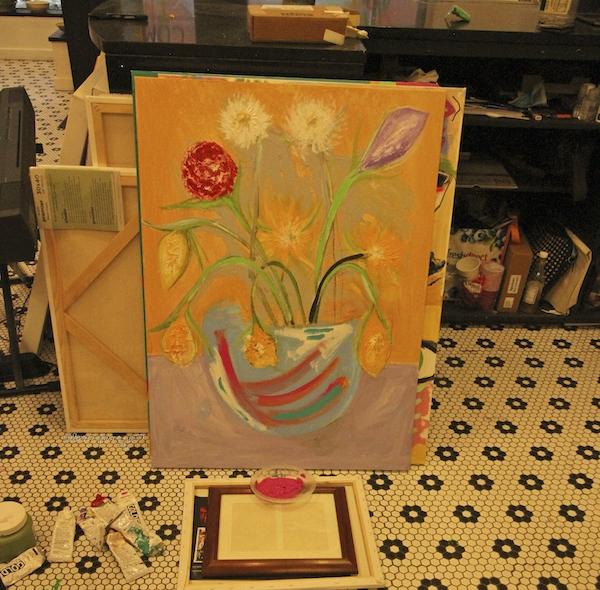 Pearce also wants to bring music to the space by letting people play tunes on a piano that belonged to his grandmother. The instrument is awaiting better placement in Pearce's store/gallery/classroom.
On another note, both Mia and Pearce expressed gratitude for the influence of well-known photographer Richard Corman, who also grew up on the UWS. He has a gallery/store right next to Pearce Art and has been most supportive of their mission.
Mia and Pearce have big plans for the space and related off-site events, but much of their ability to put these ideas into action will depend on the future of the pandemic.
Pearce has purchased dinosaur toys to give out on Christmas to bring a bit of cheer to the season, but with or without the toys, the place will be cheerful on its own, for as Mia likes to say, "the space is like a tiny fire place in a big cold house."