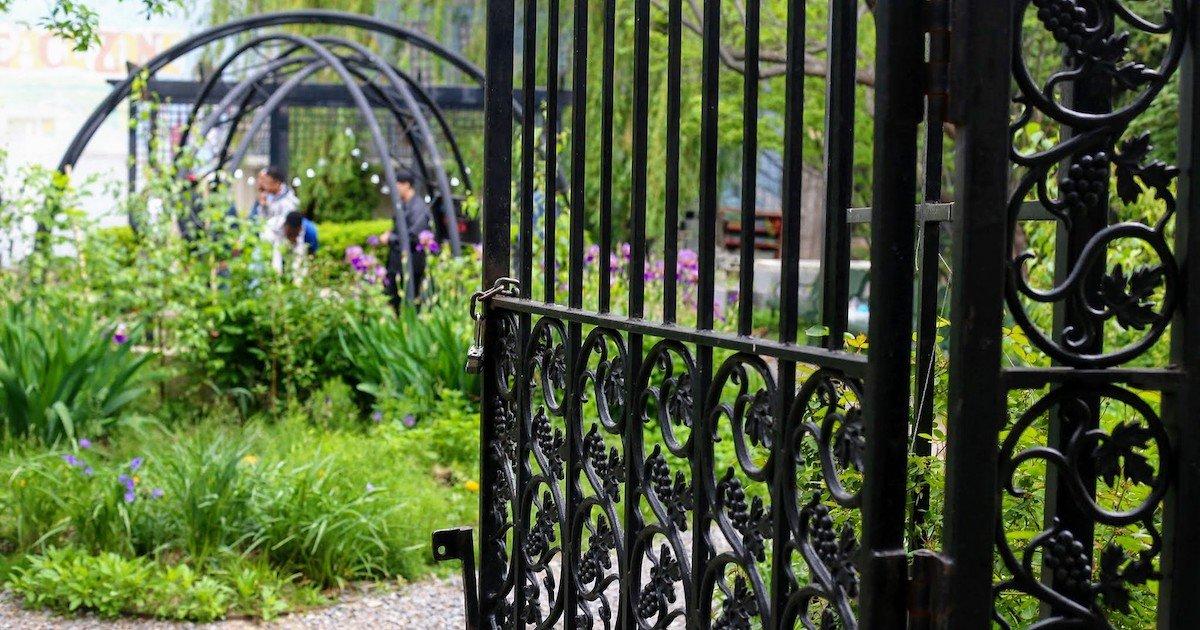 The Teaching Garden of the Urban Assembly School for Green Careers – located at 84th and Amsterdam Avenue – will be home to a handful of farmers markets and concerts this spring.

Advertisement



Principal Kerry Decker will be launching the first Annual Spring Youth Farm Stand & Music Festivals on Thursday, May 4 from 3:30-5:30 p.m., where students will be selling fresh greens, fruits and vegetables, local eggs, herbs, pastas, and bee products such as honey and beeswax candles (some from the hives in the garden) and other foods with longer shelf lives.
As of writing, additional festivals are scheduled for May 18, June 1 and June 15 (all from 3:30-5:30 p.m.).
Concurrently, live music will be performed by students from the music studio at LaGuardia High School for Music and Art and the Performing Arts. (There may or may not be music on May 4, but there will be on the other dates, we were told.)
READ MORE: Secret Gardens of the Upper West Side
An official chicken naming ceremony is also taking place during Thursday's event launch.
We'll back up a bit.
There are currently eleven hens living in the garden (in the chicken coop in the back).
They arrived in early March as chicks and were initially cared for inside the school; they were just put outside two or three weeks ago.
This was all after that rooster that we wrote about last year was sent to a farm upstate (he was) because, as some of our readers pointed out, it's illegal to have a rooster in New York City. (We were told that the school's chicken relocation specialist didn't realize it was a rooster, and that when they're super young, they're hard to distinguish from hens.)
Advertisement
Anyway, here are the hens' names: