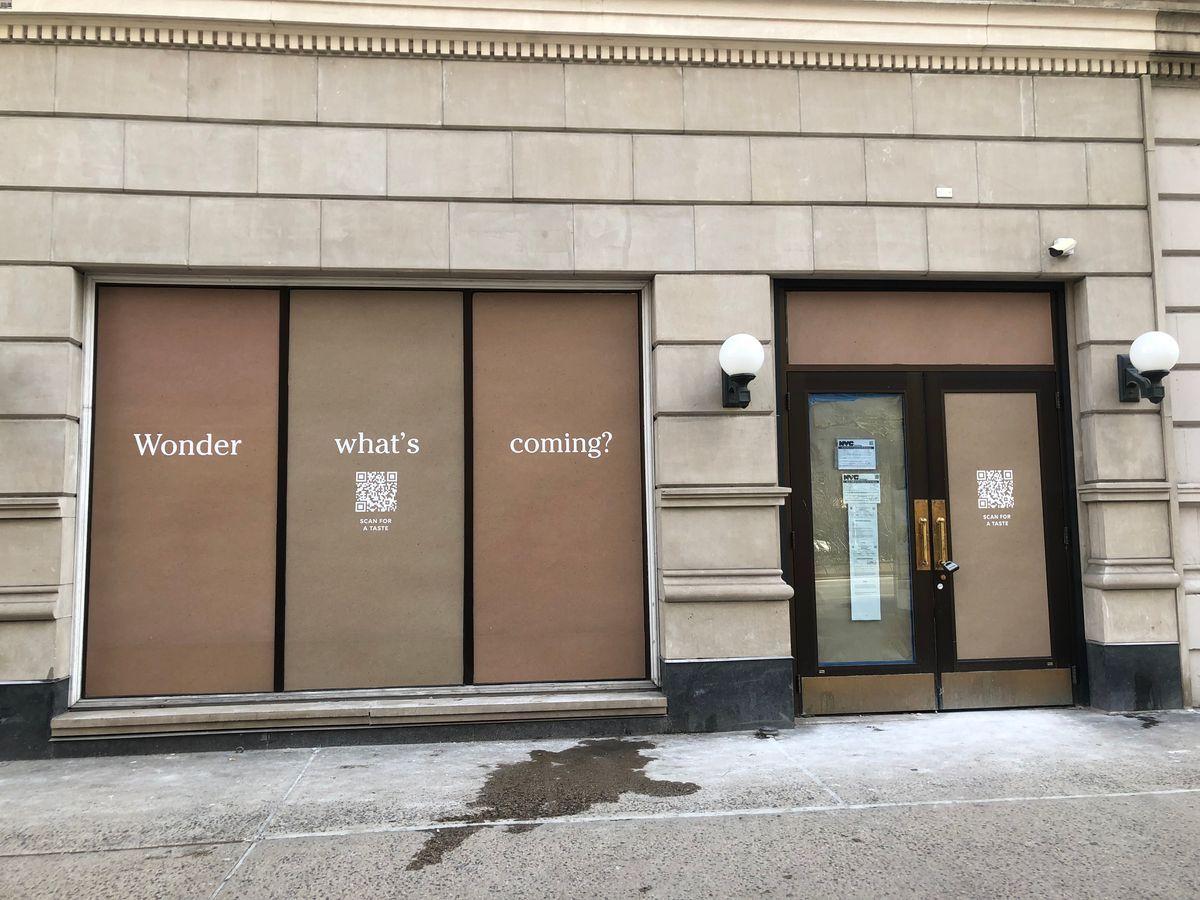 Marc Lore—the man who co-founded Jet.com, the e-commerce platform which sold to Walmart for $3.3 billion in 2016—has been working on something new, and it's coming to the Upper West Side.

Advertisement



The name of his latest venture is Wonder: a food delivery concept that's been operating in parts of New Jersey and Westchester, offering popular restaurant dishes from places like Di Fara Pizza in Brooklyn and Tejas Barbeque from Texas, all cooked and prepared in a mobile kitchen (van) outside your home then delivered hot to your door.
Now, Wonder is set to open its very first physical location (sans the vans) at 2030 Broadway, between 69th and 70th streets. Here, patrons will be able to pick up their food, sit down to eat, or have their meal delivered.
Think of Sweetgreen, where you can order your food ahead of time for pick up, sit down to eat or have it delivered. The key difference is that Wonder will give you the opportunity to choose dishes from a myriad of restaurants all under one roof. They're currently working out which restaurants they'll be partnering with at the forthcoming outpost, which they plan to open in early February.
Click here to read about more Upper West Side openings
Wonder's website touts eateries like Fred's Meat & Bread from Atlanta, which is known to make a mean po' boy, and Frankies Spuntino from Brooklyn, adored for its Italian fare by locals and celebrities alike. Then, take SriPraPhai from Woodside, Queens, which has been offering some of the best Thai food dating back to the 1990s, or Bobby Flay's steak. While none of the spots are confirmed for Wonder's upcoming UWS location, it looks like Wonder is aiming to offer something for every culinary mood you could find yourself in.
Advertisement



This is an ambitious undertaking for Lore, especially in NYC; one wonders if Wonder can duplicate the essence of a restaurant experience. He's got big support though. The Wall Street Journal reported back in June that "Wonder closed a $350 million funding round last month," going on to say that "the latest funding values the company at roughly $3.5 billion, according to people familiar with the matter. Previously it was valued at $1.4 billion, the people said."
We'll keep you posted when we get the full slate and opening date. We're told that while seating will be available, it will be limited.