A new Japanese curry and sandwich spot has opened at 267 Amsterdam Avenue, between 72nd and 73rd Streets. Curry Mania is located within Kitakata Ramen Ban Nai, which opened in late 2019.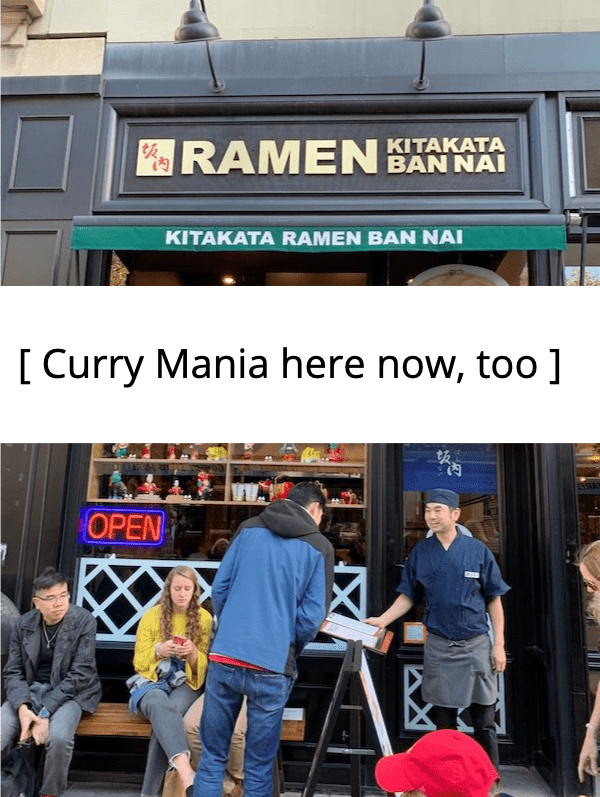 Curry Mania has gotten some really good reviews since launching. They've got 5 out of 5 stars on Yelp and 4.8 out of 5 stars on Google, with plenty of praises for both the quality of the food and the portion sizes.
Advertisement
Here's a look at the menu:
The sandos are amply stuffed … here are some teasers from Curry Mania's Instagram page:
Curry Mania is open daily from 11am-9pm, and they are available on Grubhub, DoorDash, UberEats and Seamless. The restaurant can be reached at (212) 721-1000, or visit their website for more info.