Eight Ladles — a new soup and cracker bar serving eight kinds of soups with flavors changing weekly — has opened within Thyme and Tonic at 474 Columbus Ave (just off the corner of 83rd Street).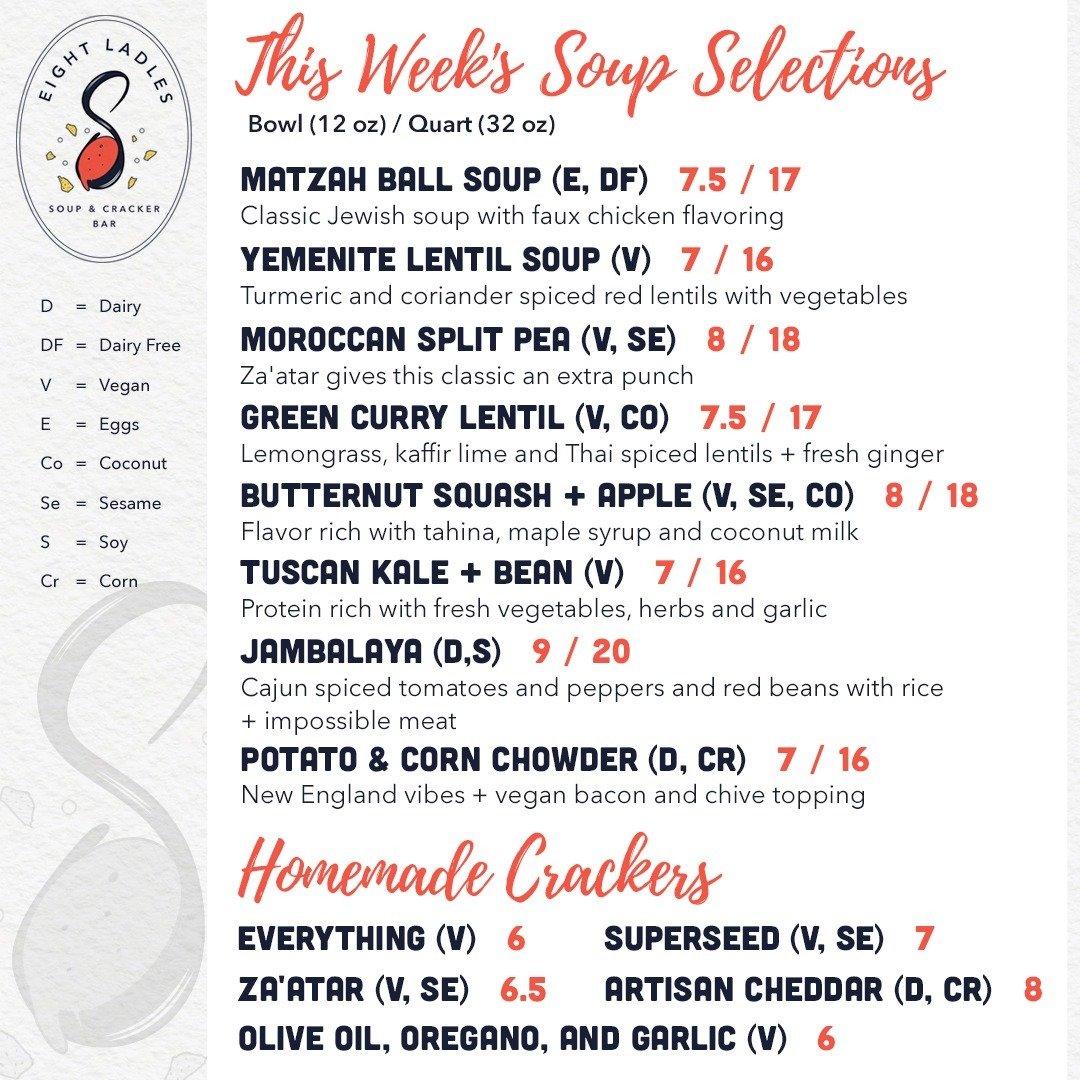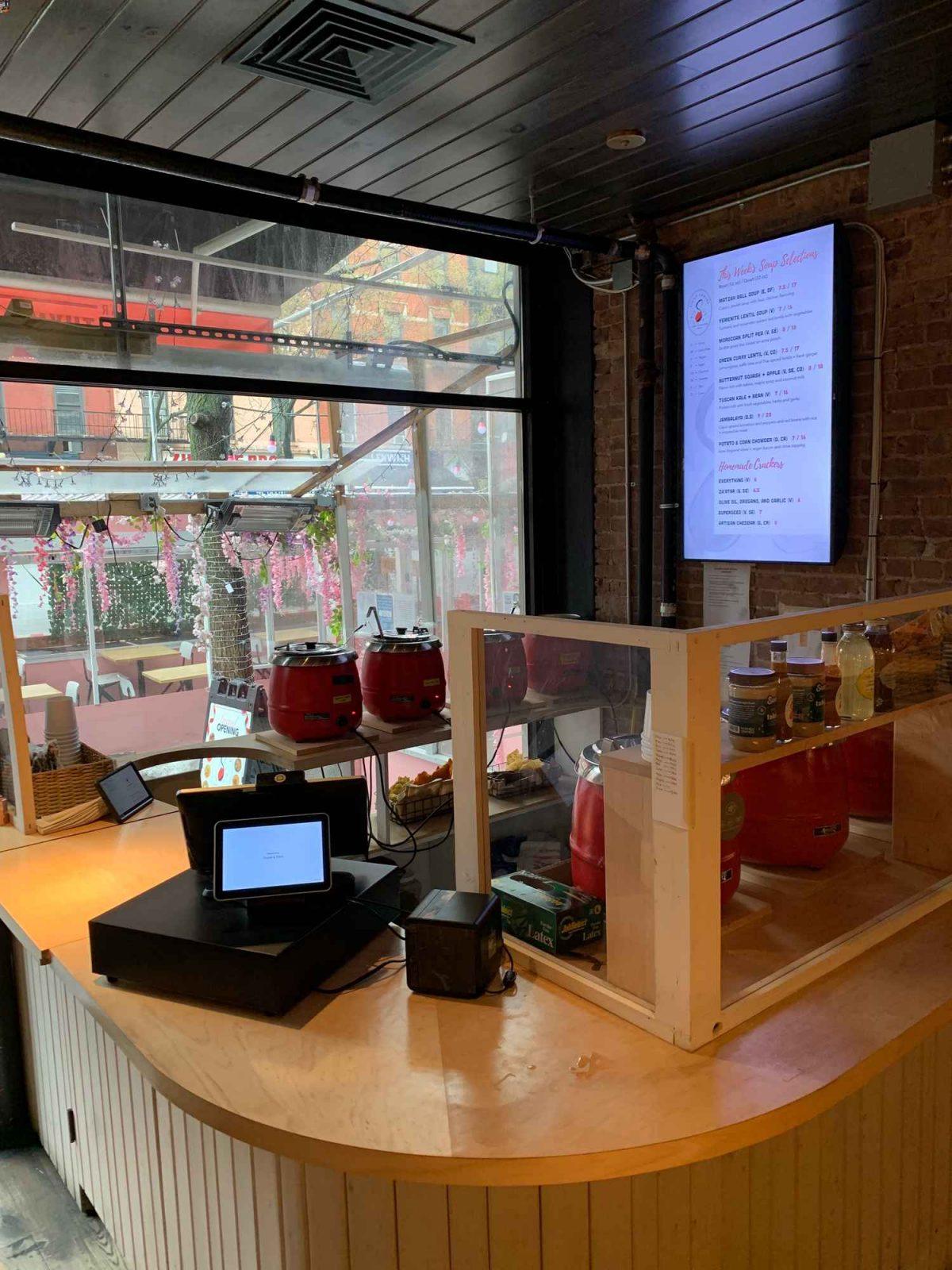 "NYC's FIRST SOUP AND CRACKER BAR IS FINALLY HERE!" Thyme and Tonic wrote in an IG post.
Advertisement
The soups, and the five varieties of homemade crackers, are prepared by Thyme and Tonic's chefs. Bowls and quarts are both available, and selections will rotate on a weekly basis.
Some soups in the rotation will include Matzah Ball, Yemenite Lentil, Moroccan Split Pea, Green Curry Lentil, Butternut Squash + Apple, Tuscan Kale + Bean, Jambalaya, and Potato Corn & Chowder.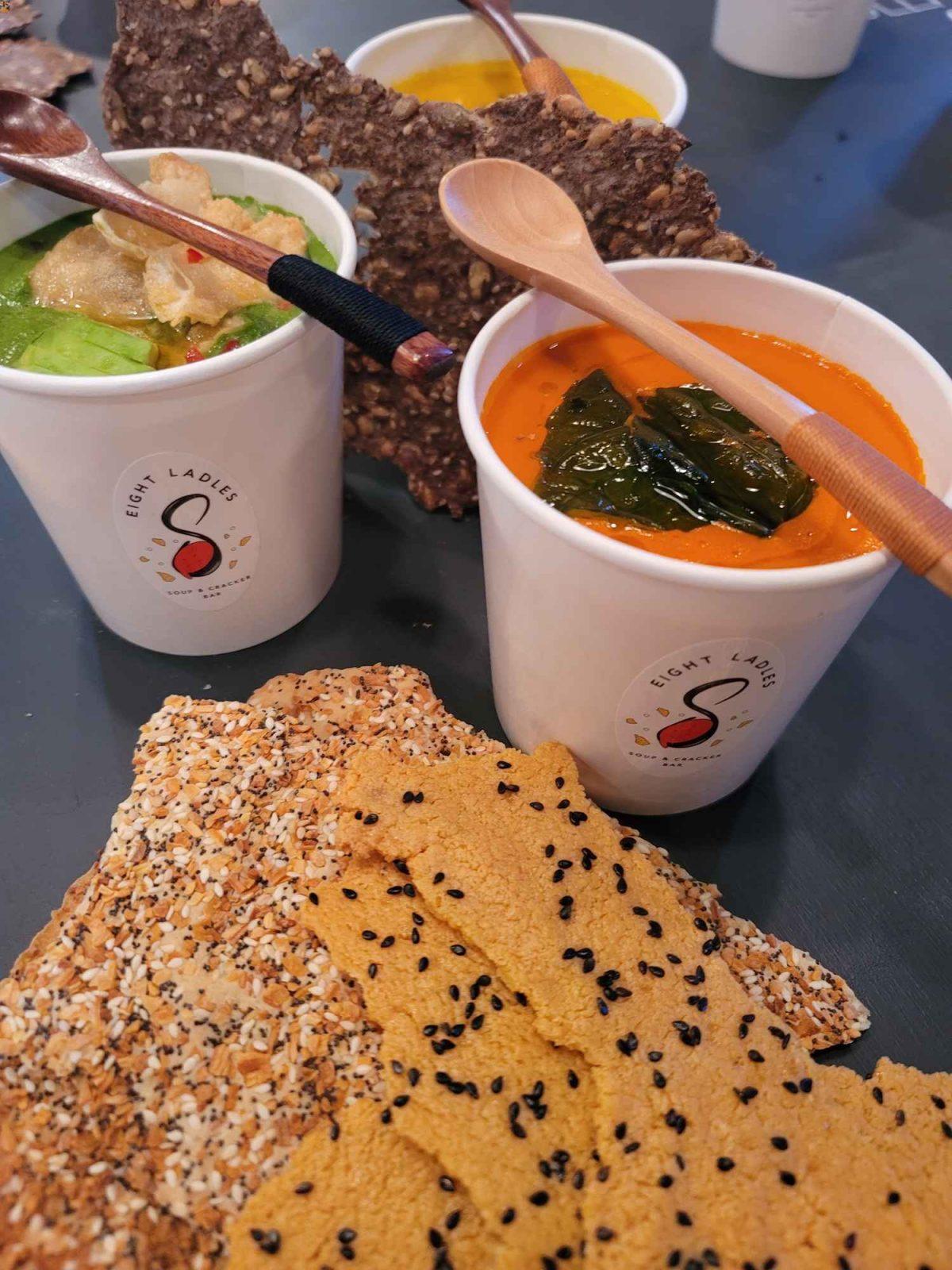 Cracker options include Everything, Za'atar, Olive Oil, Oregano and Garlic, Superseed, and Artisan Cheddar.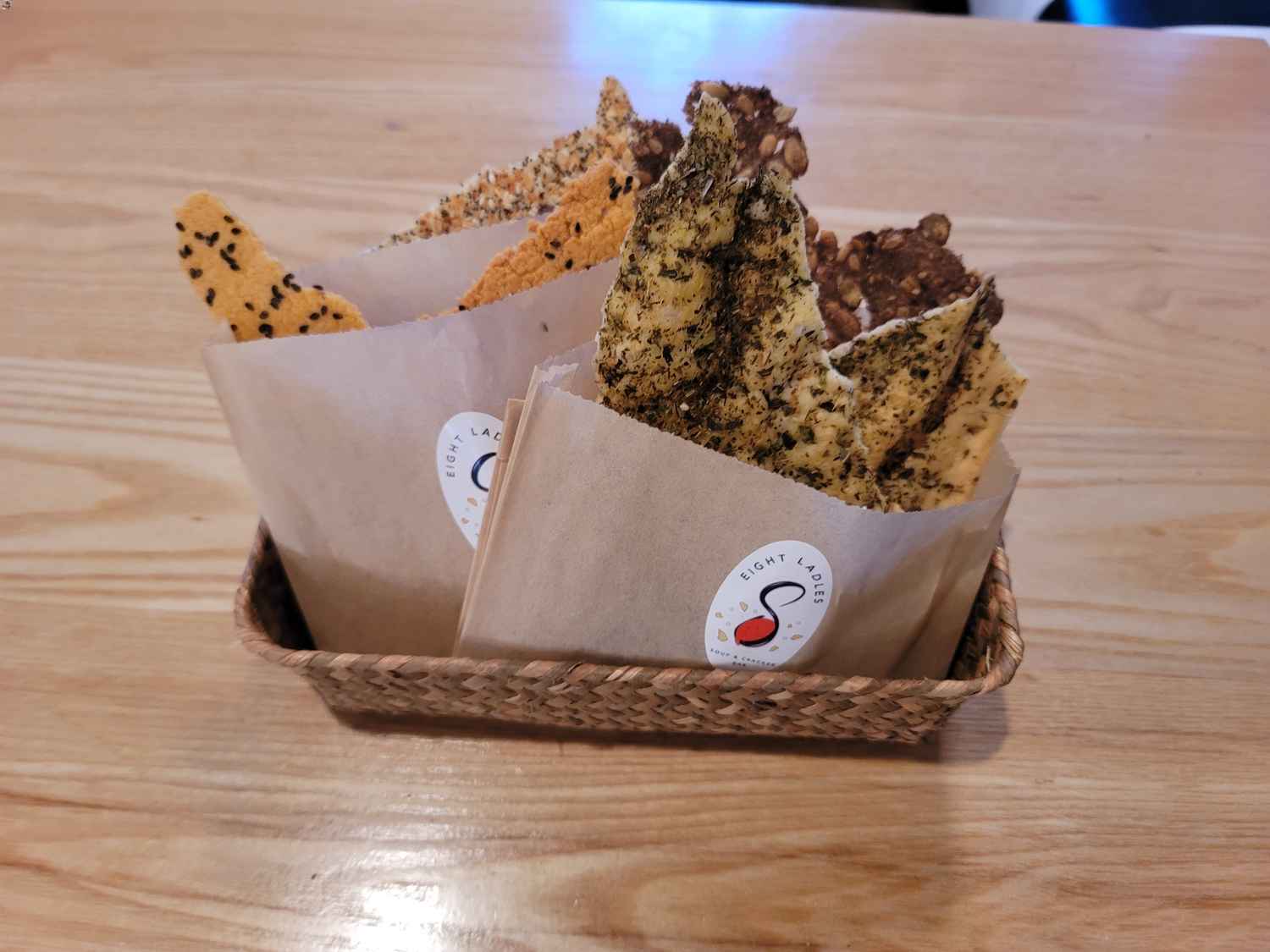 Eight Ladles is open daily from 11am-7pm.