There's another one.
The first barred owl was spotted in October at The Loch in Central Park (near 102nd Street). It immediately became the center of attention – until another one showed up.
The second was spotted on Thursday in a tree by 115th Street in Riverside Park.
Manhattan has a *second* BARRED OWL, found minutes ago at West 115th and Riverside Drive by @flickrecipes, appropriately near Columbia University for this symbol of studiousness! Photos to follow.

— Manhattan Bird Alert (@BirdCentralPark) November 19, 2020
Twitter user @gigpalileo captured the creature grooming itself.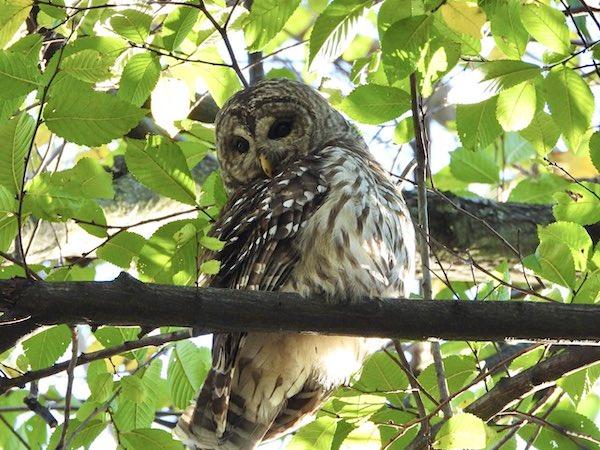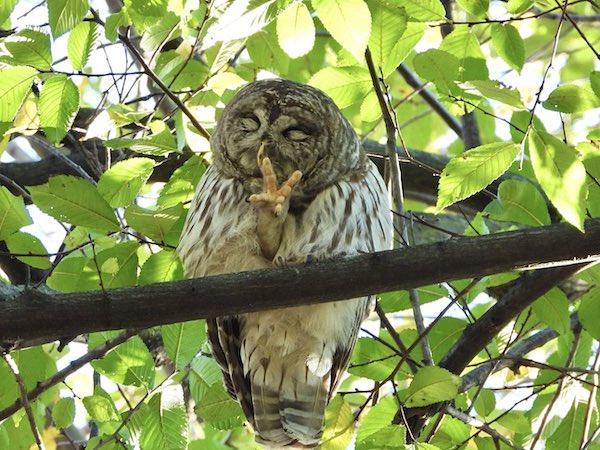 Despite their resemblance, she noted a small physical difference between the two.
The difference between the two- the Riverside owl has a black marking on the beak#birdcp pic.twitter.com/anAiWTxYYM

— gigpalileo (@gigpalileo) November 21, 2020
Manhattan Bird Alert also indicated that the two owls may be mating partners.
MORE: Humpback Whale Spotted in NYC
On the morning of Saturday, November 21, the account stated that two barred owls were spotted together in Central Park – and one could have been the Riverside Park resident making a trip to visit his or her loved one. "The Riverside Drive and West 115th Street location should be checked. If no Barred Owl is present, that would suggest that one of the owls seen in Central Park this morning may be from there," a tweet from the account reads.