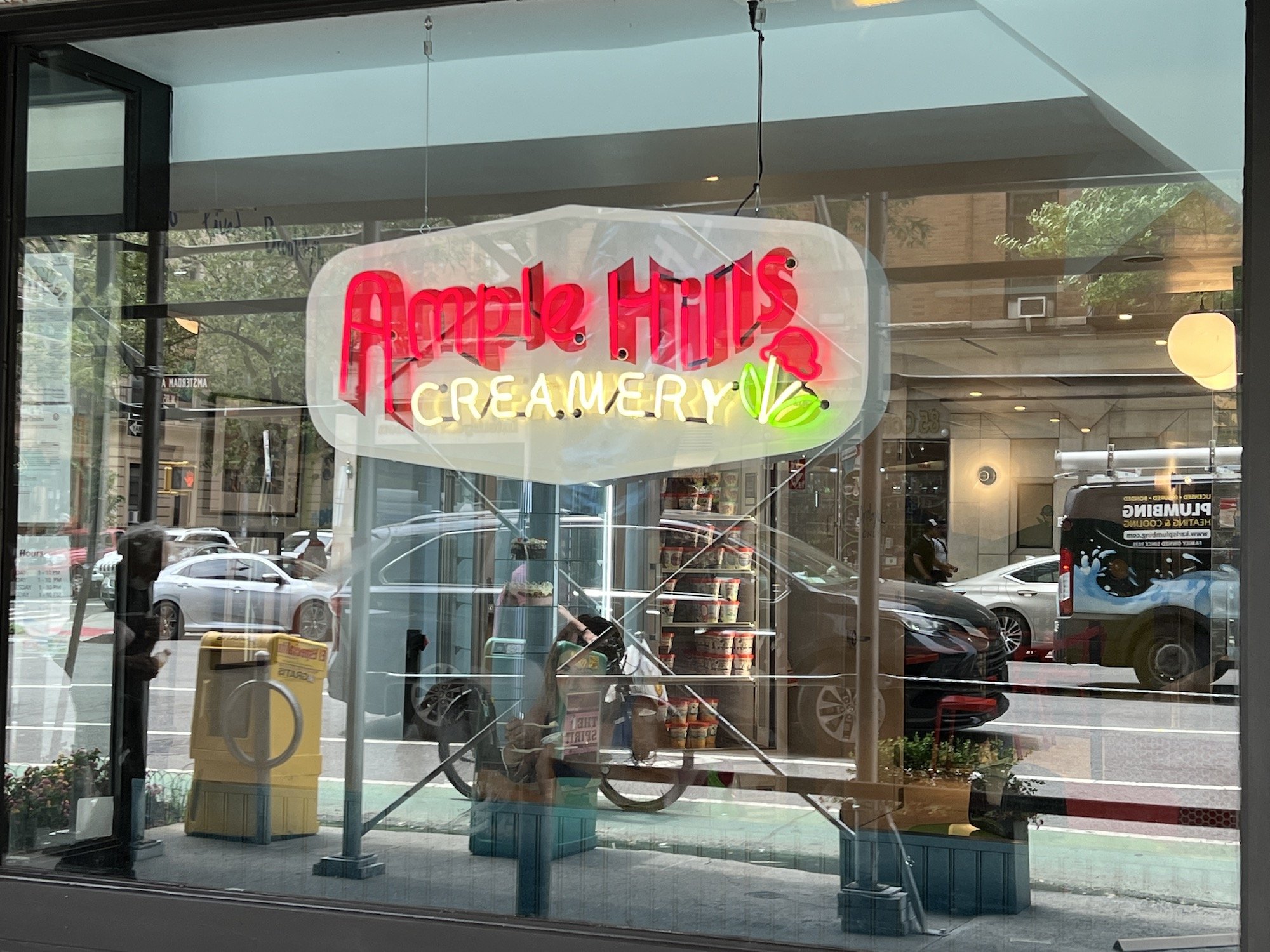 The highly anticipated Upper West Side outpost of Ample Hills Creamery is finally here! ILTUWS reported in February that the popular Brooklyn-based ice cream maker would be heading our way, and it's landed just in time for summer. An official grand opening party (with free scoops for kids) will take place on Thursday, July 7 from 6pm—8pm.

Advertisement



Located at 526 Amsterdam Avenue between 85th and 86th streets, the new spot is serving an Upper West Side signature flavor: Night at the Moo-seum, a dark chocolate ice cream with salty pretzel swirls, fossilized chocolate flakes from Raaka Chocolate, chocolate sandwich cookie dust and colorful chocolate geodes.
The store itself is bright and fun with a friendly, welcoming staff. The walls are covered with colorful hand painted artwork by Lauren Kaelin, who is now the Creative Director, but was asked to create these characters when she first began working at an Ample Hills location and someone had seen her drawings.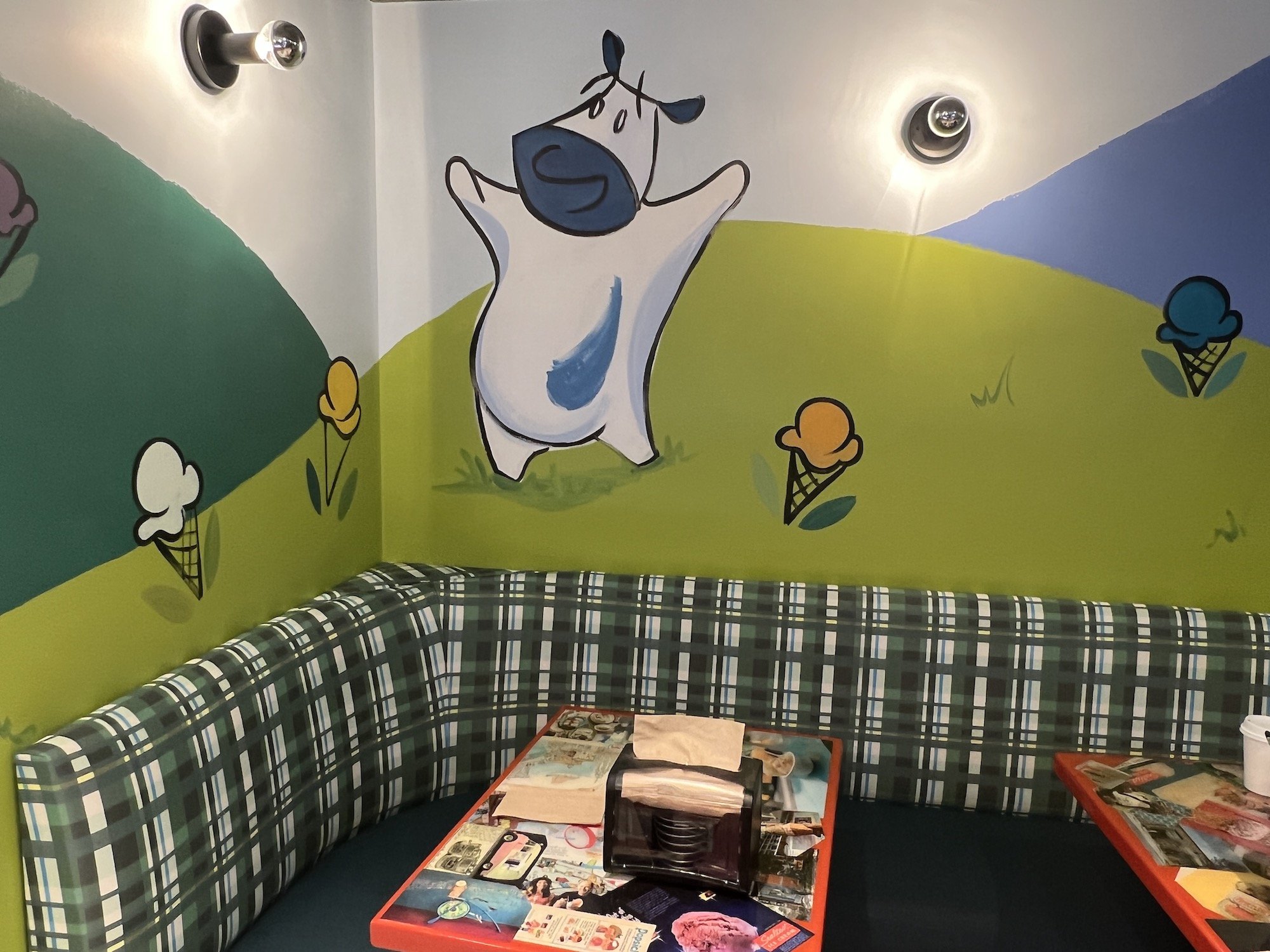 Ample Hills ice cream is made in Brooklyn from scratch and by hand. It's the first company to pasteurize on-site in New York City, which has earned them the nickname "Brooklyn's Freshest." In fact, they even bake all their mix-ins on site, which allows them the freedom to create whatever flavors their imaginations can dream up.
Advertisement



Jenna Halpern, a fan of the Creamery, told us how much she appreciates Ample Hills because they "…consider the customer who doesn't love vanilla ice cream when creating flavors. I personally love chocolate milk & cookies for that extra chocolatey cookies and cream mix!"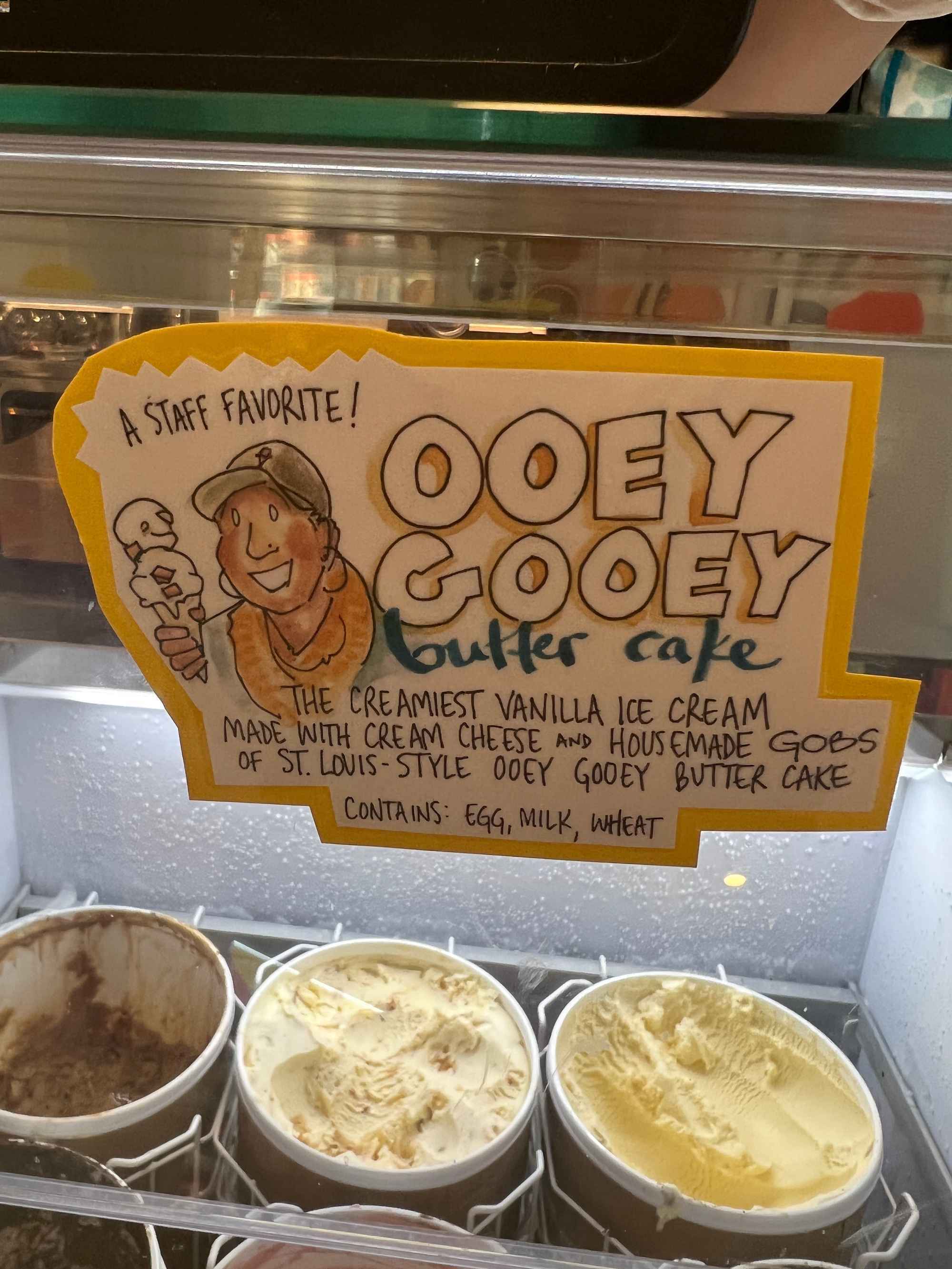 The mission of Ample Hills Creamery is "… to share joy with our neighborhoods, one scoop at a time." They believe they have a "…responsibility to be conscious and considerate members of the local community." Staying true to that mission, the company has been known to host many live events like concerts, comedy shows and readings, in a series called "Ample Hills Live." There are a plethora of wonderful artists and talent in this neighborhood, and it will be exciting to see if "Ample Hills Live" comes to the Upper West Side.
"From Central Park to Lincoln Center, the Upper West Side is such an iconic New York City neighborhood," says Michael Zapata, CEO of Ample Hills. "We are excited to bring our ice cream to the community and the families who call it home, and I'm personally thrilled as my wife and I were fortunate to have raised our boys, Solomon and Isaac, in the same neighborhood with good friends."
Ample Hills Creamery at 526 Amsterdam Ave. is open daily, Sunday through Thursday (1pm-10pm) and Friday and Saturday (1pm-11pm).