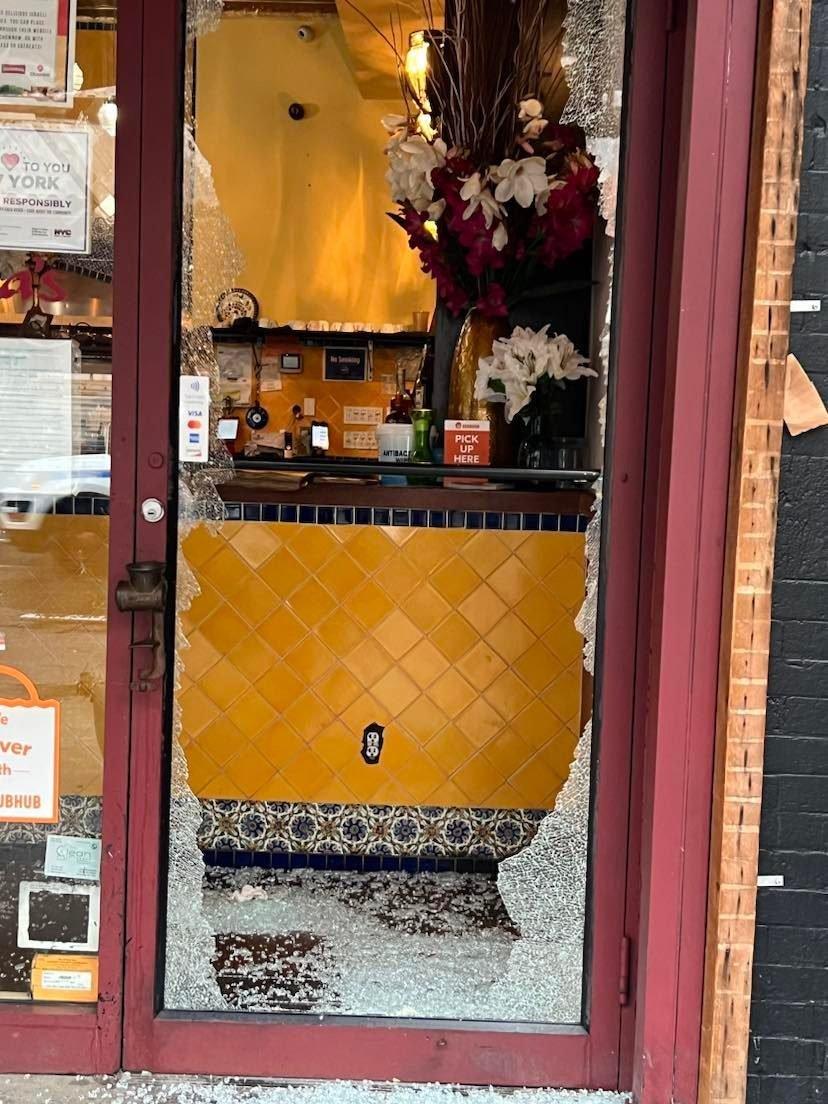 Gazala Halabi arrived to her eponymous Middle Eastern restaurant this morning to discover it had been broken into overnight.

Advertisement



Gazala's is located at 447 Amsterdam Ave, between 81st and 82nd streets. The first thing the chef and owner saw when she got to the restaurant was broken glass.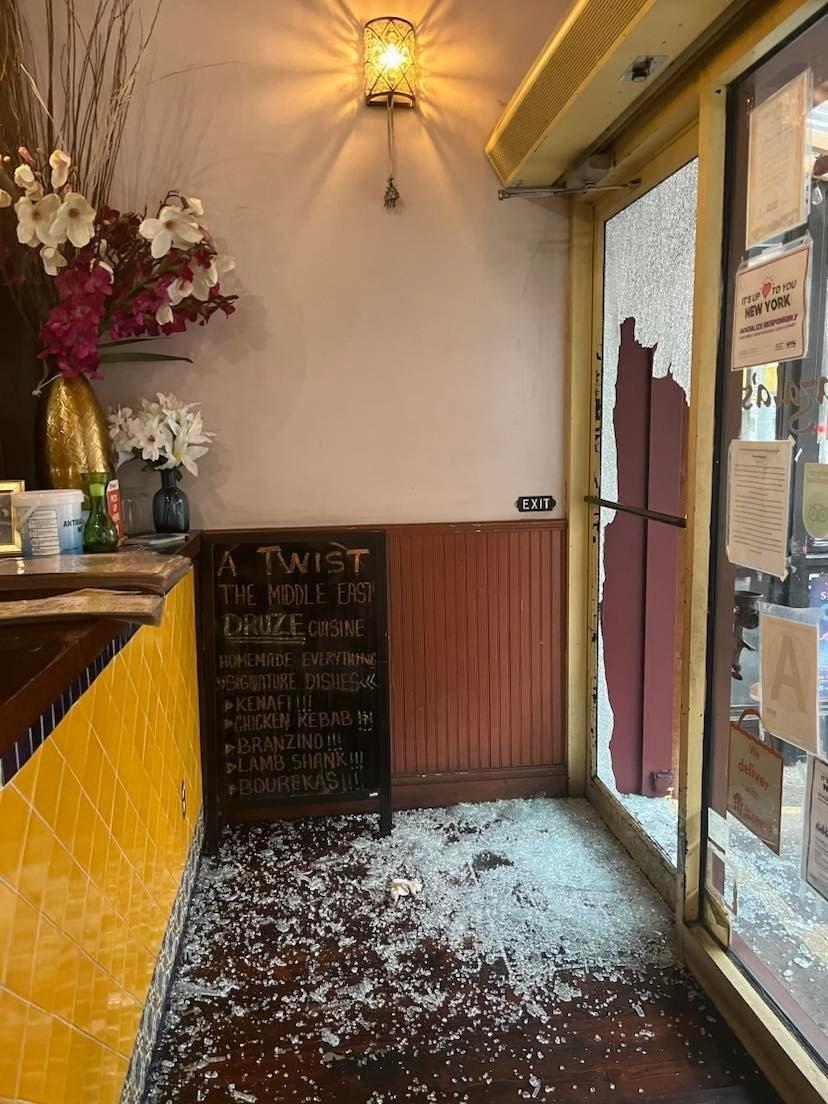 This was the second break-in at Gazala's in the last few months. Halabi tells us the first incident appeared to be much more "professional." This time, the thieves left a huge mess.
While they took the cash register, she says there wasn't that much in it, and she's much more concerned about the safety implications.
Advertisement
"I work seven days a week, sometimes until 5:00 a.m.," she said, adding that she never felt unsafe on the Upper West Side before. She's lived in the neighborhood since 2001.
Unfortunately, there's no surveillance footage from inside the restaurant, so catching the robbers may be a long-shot.
Halabi aims to reopen as soon as possible.
Gazala's has had a presence on the Upper West Side since 2010 when it opened on 78th and Columbus Avenue, right above the former P&G Bar and right next to the former Ocean Grill. It closed its 78th Street location in 2015, reemerging at 447 Amsterdam in 2018 (replacing The Meatball Shop).
NYPD officers told Halabi that there were five "recent" break-ins at neighboring restaurants. Details of exactly when and where these incidents took place weren't immediately clear.
UPDATE (4:00 p.m.): We've now discovered that both Billy's Bakery (410 Columbus Ave at 80th Street) and Blossom (507 Columbus Ave between 84th and 85th streets) were also broken into overnight. Both are open for business.