May 31 will mark the end of Ansonia Cleaners' run at 230 West 74th Street, between Broadway and West End Avenue. The business, named after the historic Ansonia residential building that rises behind it, was taken over by owner Brian Chu in 2001, after running for approximately 10 years. Chu informed ILTUWS that the landlords, Ansonia Realty, were not interested in renewing his lease, while also noting that business had been on the slow side lately.
Advertisement



"It has been a pleasure being a part of the community for 22 years, getting to know you and having support of so many wonderful people. I have considered many of you more than customers, but friends, and family members," reads a note from Chu on Ansonia Cleaners' door. "Over the years, I have seen many children grow up from babies to college graduates, and quite a lot of young people from dating to marriage. Even though there were friends who have moved out of this neighborhood, I am happy for them because they got a better job or found a bigger house. No matter where they moved to, west coast or even oversea[s], when they visit New York and come to see me, it touched me very much."
Chu went on to thank his neighbors for the beautiful memories that he'll remember forever. As for his future plans, Chu is currently in the process of figuring out his next steps.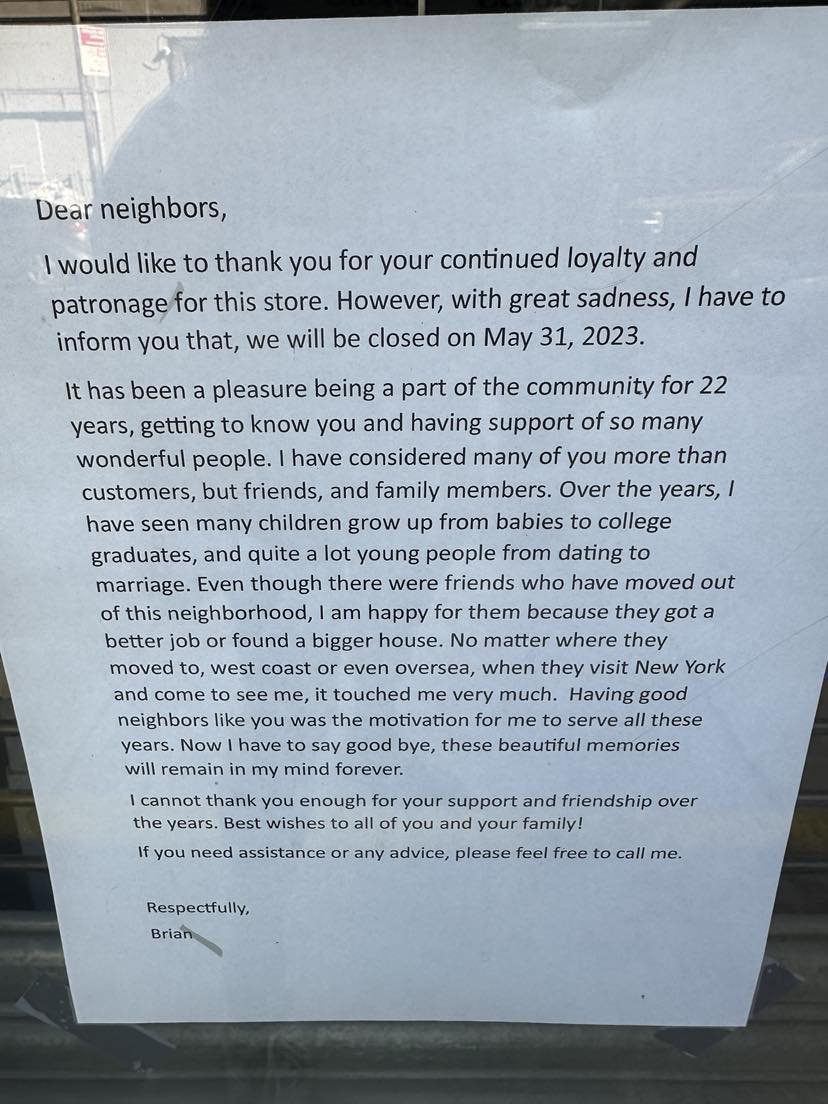 Regarding the future of 230 West 74th Street, Chu mentioned the landlords (who've struggled to fill another vacancy at the building for over a year), are considering opening a restaurant in the Ansonia Cleaners space.
ILTUWS reached out to Ansonia Realty for comment and will update this story accordingly if and when they respond.
Until it closes, Ansonia Cleaners will be open Monday-Wednesday from 8 a.m. to 5:30 p.m., Friday from 8 a.m. to 5:30 p.m., and Saturday from 8:30 a.m. to 5 p.m. It will be closed on Thursday and Sunday.