Debra Kravet has been running Apthorp Cleaners for about four decades, and the business has become a major local attraction for its seasonally rotating Barbie-infused window displays.

Located at 383 Amsterdam Avenue between 78th and 79th streets, the store's front window has been home to Barbie dolls celebrating Black History Month, a Barbie version of Eleanor Roosevelt, and even a Barbie depiction of The Marvelous Mrs. Maisel.
Advertisement
Now, in celebration of the new Barbie movie (called 
Barbie
) – which officially hits theaters Friday – Kravet has installed a new diorama which, as usual, is made of Barbie dolls. But this time, Barbie is also the theme of the display. For you Barbie purists out there, this gift will keep on giving through at least September (maybe October). "This is my moment, with the movie!" said Kravet.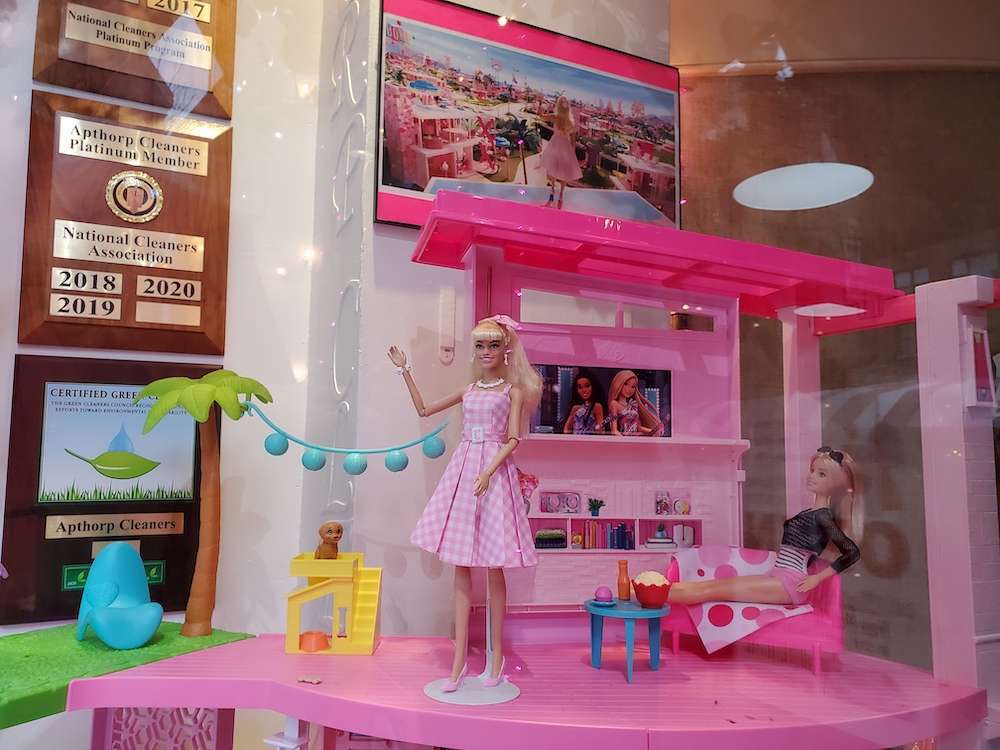 The cast of Barbie (PG-13) includes Margot Robbie (Barbie), Ryan Gosling, Greta Gerwig and Will Ferrell, to name a few.
Learn more about Apthorp Cleaners here.