Nitza's, a new jewelry, art, and clothing store, has opened at 226 Columbus Avenue between 70th and 71st Streets. (Thanks to June Rousso for the tip).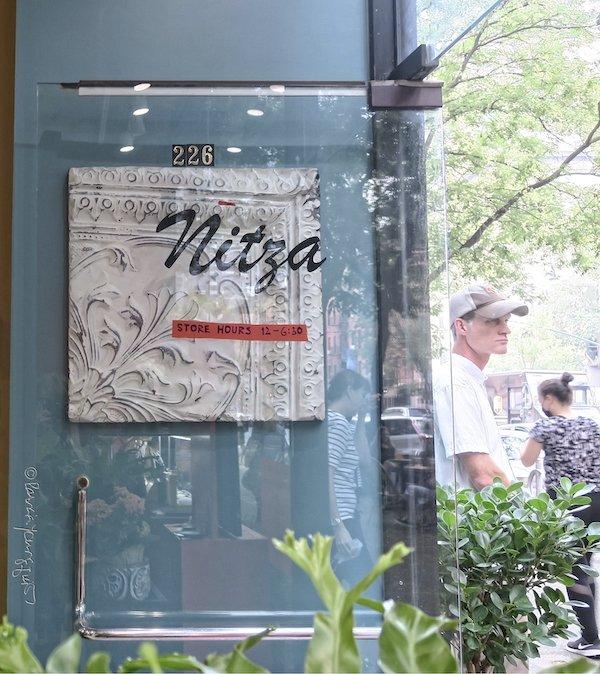 A photography exhibit took place at the new store on Tuesday, July 20, featuring Terry Frishman's framed "Pareidolia Photographs" (which will remain at the store).
[adrotate banner="161″]
"Pareidolia combines two Greek words: Para for faulty, beside or instead of; and Eidolon for image, shape or form," Frishman says. "Through Pareidolia, random or abstract elements can reveal different faces, stories and imagery, depending on the beholder. It was long believed that Pareidolia was a symptom of psychosis. Now it is accepted as a way of seeing faces in the inanimate, that began as an evolutionary survival skill to quickly identify friend or foe With mindful intention, we can open our eyes and minds to a new world of possibilities, perceiving meaningful shapes and forms that were not obvious before. Over time, I hope Pareidolia Art becomes a springboard for experiencing and celebrating the overlooked and everyday."
Others pareidolia prints are in archival covering and placed in a special portfolio for easy viewing. These images were the focus of discussions about the many nuances pareidolia evokes.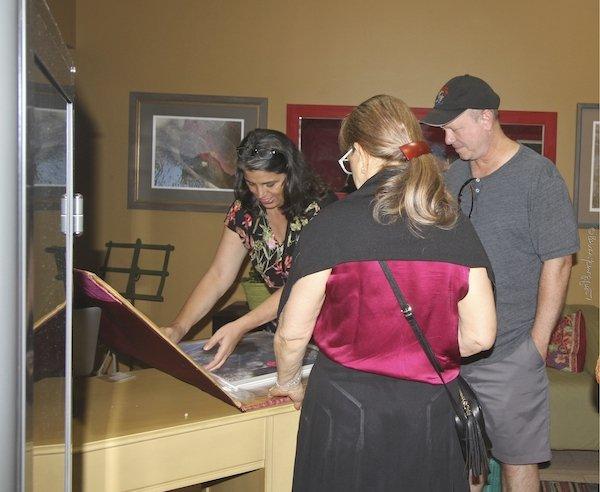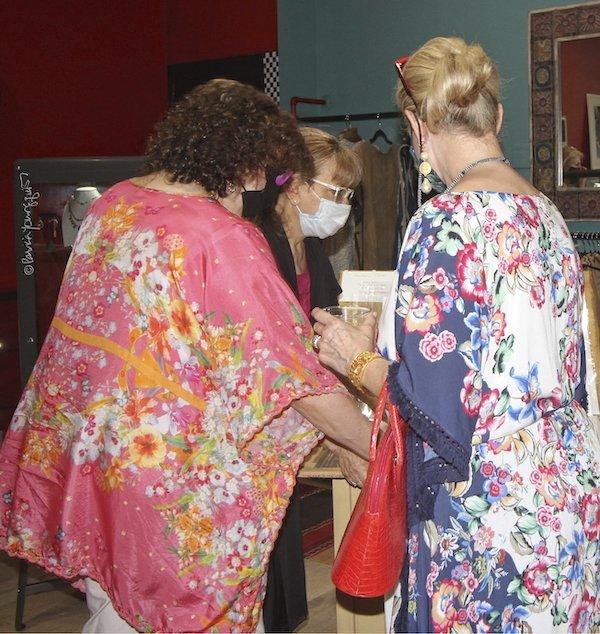 Advertisement
Other items at owner Nitza Lerner's unique store include an antique clock, various types of clothing, as well as jewelry and watches.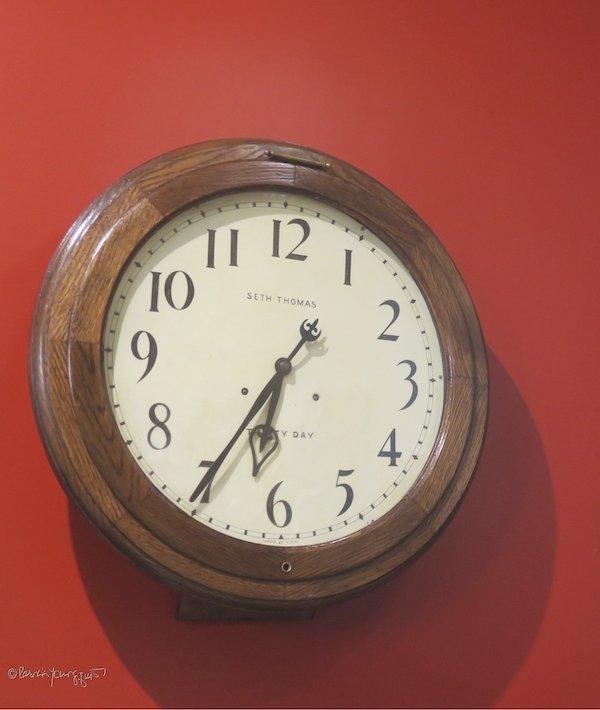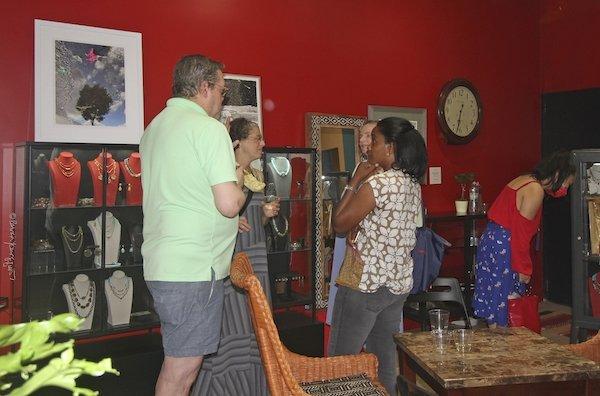 The artful display in Nitza's window also seemed to perk the interest of passersby as well as those who attended the photo exhibit.
As of now the boutique is open every day but Sunday from noon to 6:30pm, but Nitza told us she may have Sunday hours eventually.
Meanwhile, readers might want to make note of the fact that every evening (weather permitting) around 6pm, Nitza invites patrons to step outside and have a complimentary glass of white wine.