Organizers of the new initiative – Art on the Ave NYC, which was first conceived in June – spent the weekend finalizing the set-up of more than 20 artists' work along Columbus Avenue in the West 60s and 70s. Art from under-represented artists now hang inside storefronts such as the empty retail space at West 76th Street and the fence of the Anderson School at West 77th Street (which is by local photographer AJ Stetson).
An Upper West Side artist we recently featured, Stephen Galiczynski, has his work featured at Da Capo and Msalon, respectively located at 322 and 324 Columbus Avenue, between 75th and 76th Street.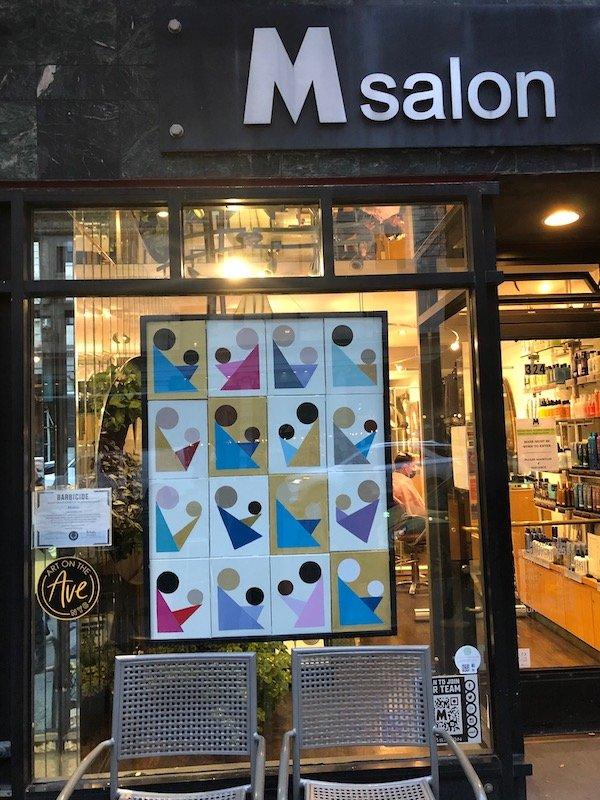 "It's already created such a great energy and enthusiasm in the neighborhood," said Barbara Anderson, creator of the movement.
Viewable from the sidewalk, visitors can also click on a QR code beside each group of paintings and photographs to learn and hear an audio piece from the creators about their displayed work – and even purchase the art.
As we reported before, new UWS resident and actor Michael Imperioli voices the introductory track, and a map of the spaces hosting artwork is available.

The QR codes will be activated in a day or two, and there is "something special" in the works for November 21st, Anderson said. The exhibit is expected to remain on display until January 31, 2021.
Dozens of art pieces are now installed and viewable inside Columbus Avenue storefronts and some businesses.