On Sunday, park-goers witnessed a magnificent bald eagle chasing another bird (believed to be a seagull) over the Central Park Reservoir.

Twitter user @emilybernay posted a video of the encounter, which ends in a victory for the eagle. Since going live, the video has been retweeted over 300 times.
Just made it in slow motion on my TikTok pic.twitter.com/pJ0xsnT6X2

— Emily (@emilybernay) January 24, 2022
Another Twitter user, @SandraBirdlover, caught these close-ups of the hunt.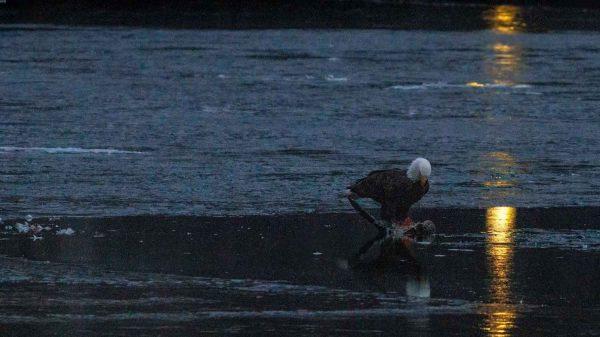 Manhattan Bird Alert told Patch that witnessing a scene like this is "quite rare, something you would not expect to see every year," but that the Reservoir is a good winter hunting spot for eagles and falcons.
According to a January 23 post by Urban Hawks, "At least two bald eagles have been visiting Central Park over the last few weeks."