Michael Trenk and his partners – who own Prohibition on 84th and Columbus Ave – are about to expand in a major way. They're about to open a new restaurant and bar on the Baylander – a former US Navy ship stationed at the West Harlem Piers at 125th Street! The new spot is called Baylander Steel Beach, and it will be opening on Thursday, July 9th!

Transforming this aircraft carrier into an eatery has been a major process, but Trenk and his team are excited to finally open. Keep in mind that all social distancing practices will be strictly followed.

Advertisement
Baylander Steel Beach will boast about 4,000 square feet of outdoor space across multiple levels.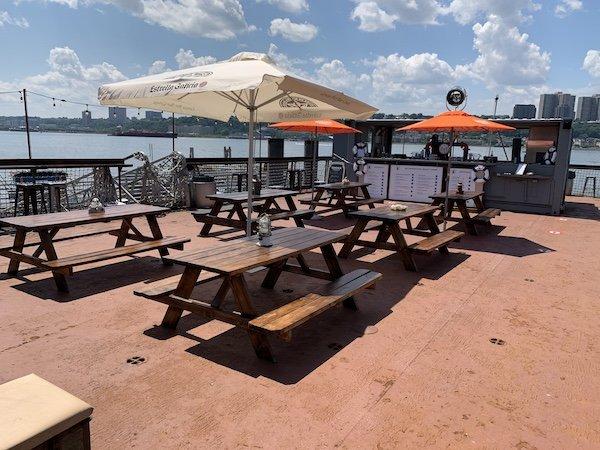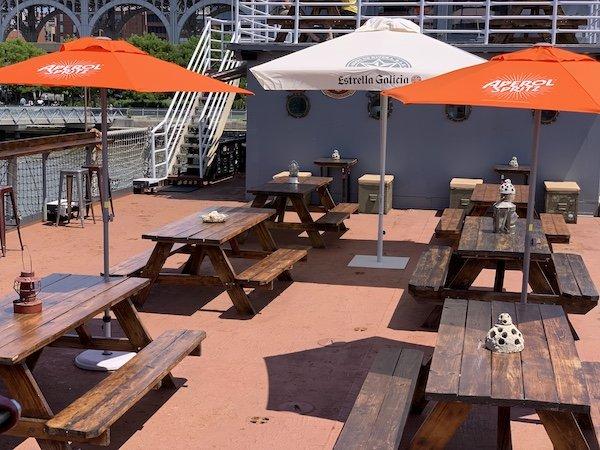 Once NYC allows for it and it's safe to enjoy, Baylander Steel Beach will also open its lower-level, covered seating area for patrons to enjoy their food and drinks in the shade.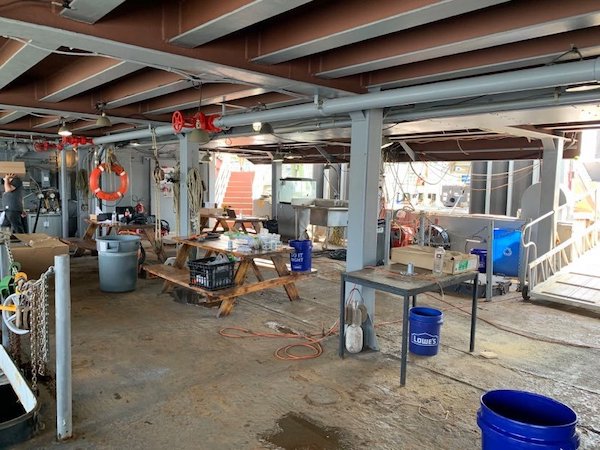 Another cool aspect of this boat bar is that if you want to ride up there, there's a place to lock up your bike in a secure area!
Staying on theme with the seaside location, the menu will feature a number of seafood plates (and the giant pretzel fans of Prohibition have enjoyed for years).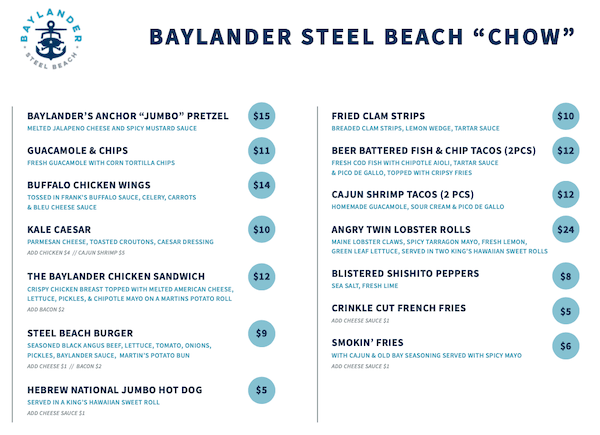 Advertisement
We're also pretty excited about this cocktail menu, which includes a couple of delicious looking frozen drinks.
There will of course be some nice draft options as well!
We're looking forward to Thursday's opening! Please check out their website at www.baylander.nyc for updates.
We've also gotten a lot of emails about Prohibition, as many Upper West Siders are wondering when they will be reopening. Trenk tells us that they're currently in negotiations with the landlord, and are planning to reopen once regulations allow them to do so safely.
More recent food + drink news: