We live in a city of over 8 million. When walking down the street, don't you wonder what all these people do? It might be easy to size up some folks, but you have no idea what amazing things others are up to . . . take Paige Corwin.

If you walk into Jake's Dilemma at 430 Amsterdam Ave (between 80th and 81st streets), you'll see Paige working the crowd and pouring drinks like it's her job. In fact, it is her job. What you may not know is that Paige has sold out some of the most iconic venues in NYC and has hundreds of thousands of streams on Spotify. ILTUWS thought it would be fun to introduce you to some of the amazing people and stories at your favorite drinking establishments. We are going take you… BEHIND THE BAR.
Advertisement



Who: Paige Corwin
Birthplace: New Bern, North Carolina
Years lived in NYC: 10
Bar: Jake's Dilemma
Favorite drink to make: Margarita.
Craziest bar moment: An inebriated patron threw glassware at me and my coworker's head because we refused service for being too intoxicated.
Best thing you've learned behind a bar: How to interact with all walks of life.
Advice to younger Paige: To remember to stay true to yourself, not get caught up in negative thoughts or care what other people think.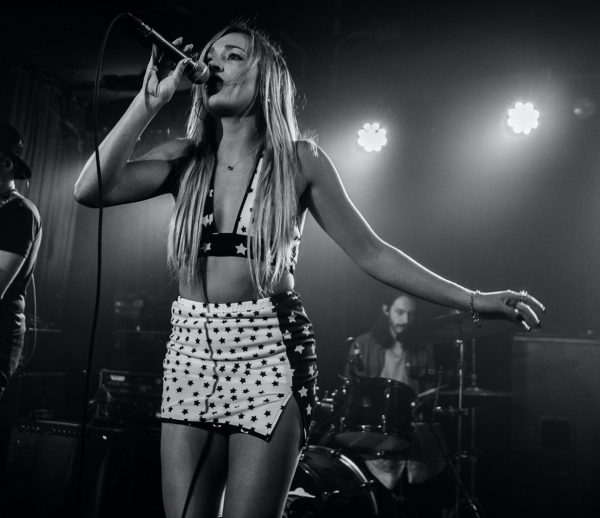 Favorite song to sing: Shallow – Lady Gaga/Bradley Cooper
Craziest moment on stage: My first open mic experience at Prohibition. I was very nervous and ran off stage before the song finished. The crowd started chanting to get me back up, so I finally did.
Best thing I've learned on stage: How to deal with pressure. There is so much preparation leading up to a show. Oftentimes it can be extremely stressful and doesn't usually go as planned. When I step out on stage, I've learned to let go of everything leading up to that very moment and be present. The nerves haven't disappeared but I now know how to channel that energy into having fun!
Paige's Dream: To be a full time artist! My dream is to create hits that resonate with my audience, sell out shows and tour the world.
You can catch Paige behind the bar at Jake's or on June 24 at Chelsea Music Hall.
Just remember . . . you never know who might be pouring your next drink.