Upper West Siders in need of some caffeine have a new coffee spot to indulge at: Blank Street Coffee opened its new shop at 2218 Broadway on the corner of 79th Street on October 30.
Advertisement



The first day was "phenomenal," according to a Blank Street barista, noting that a steady stream of customers have already made this micro-store their mojo provider of choice.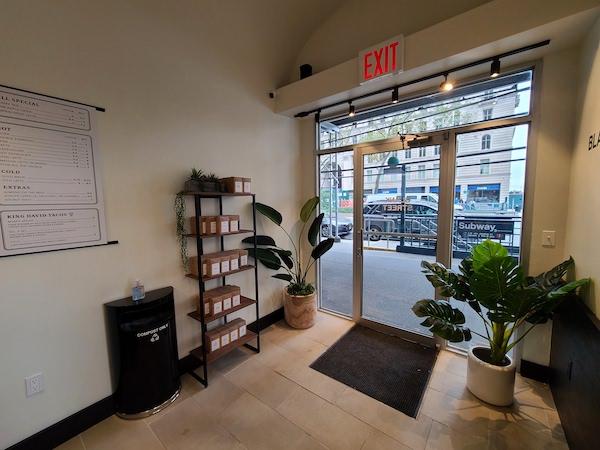 The Brooklyn-based company first opened its doors in Williamsburg in July 2020. In a little over one year's time – most of it during the height of the COVID-19 pandemic – the little java slinger that could has opened 15 locations, including a newly-opened store at 72nd and Lexington Ave; increased its top-line revenue 15 times since January 2021; and aims to expand to at least 100 locations by the end of next year, Forbes reported. It also "raised $25 million in a series A round led by General Catalyst and Tiger Global, only months after it closed $7 million seed through three venture firms."
The bottom line for the neighborhood? Environmental sustainability with several local small businesses providing the treats.
The brew is roasted by Parlor Coffee. The sweets – cookies, cakes, and donuts – are from King Street Baking Company. The croissants are baked by Pain D'Avignon and King David Tacos whips up the breakfast tacos. All are New York City based companies. And the whole operation is eco-friendly.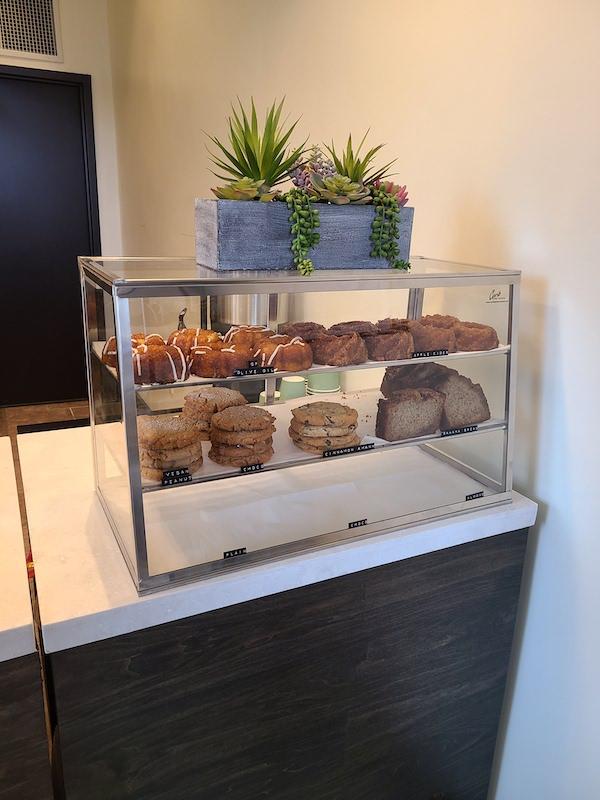 "Everything is compostable. The cups, the straws, the napkins," explained a barista. "Except for a few stores, all are micro-retail spaces and the street carts are all battery operated." The company's website provides some more detail.
Advertisement



"As part of our commitment to create a better coffee experience for you and our planet, we are committing to funding at least 1KG of C02E for every item we sell, which is the equivalent amount of carbon offset per the average seedling tree in the rainforest in a single year. In other words, for every item we sell, we are offsetting the same amount of carbon as a newly planted tree in a single year."
Blank Street's first Upper West Side space is located at 2218 Broadway and is open everyday from 8am to 4pm. It does offer a loyalty program, but the app is only available through the Apple Store for now. Android users fear not. The Android version is coming "soon."