Bob Fosse is undoubtedly a legend. He changed the framework of Broadway. His choreography is world renowned, his style often instantly recognizable. He gave the world decades of artistic brilliance, an inspiration that lives on with no end in sight.

He was the first director to win an Oscar, a Tony, and an Emmy in the same year. And he did it with three unrelated projects. Over the course of his much storied career, he earned three more Academy Award nominations, racked up twenty Tony nominations with nine awards, and won the Cannes Film Festival's highest prize – the Palme D'Or – for All That Jazz.
But none of this would have been possible without Gwen Verdon. Let me rephrase. Aside from Fosse's 1955 Tony Award for best choreography for The Pajama Game, Bob Fosse, as his genius is known today, would not have been possible without Gwen Verdon.
"She was influenced by Charlie Chaplin. Then she met my dad. And then you can see his work being influenced by her. His work changes. When they meet, his work changes," said Nicole Fosse, the daughter of Verdon and Fosse. "There is no Bob Fosse story without a tandem Gwen Verdon story."
Advertisement
Before They Met
Gwen Verdon was born Gwyneth Evelyn Verdon on January 13, 1925, in Culver City, California. A series of debilitating childhood illnesses led doctors to recommend that her "legs be broken so that they could be reset and straightened," according to Peter Shelley's Gwen Verdon: A Life on Stage and Screen. Verdon's mother opted for a different approach: dance. It worked, despite having to wear "ugly high-topped corrective shoes laced up to her knees and rigid leg braces" for nearly ten years.
She danced her way into Hollywood and made her film debut at age 11 as an uncredited ballerina in 1936's The King Steps Out. She was married at age 16 "after a family friend twice her age got her pregnant." The marriage was short lived because of her ex-husband's alcohol misuse. "He was a drinker, so he would wind up in Kansas City and not remember how he got there … My son was born in March and on New Years Eve, I said 'That's it' and I went home to Mama. I took my child, my dog and my cats and left."
Now a single mother, Verdon kept working and – often uncredited – appeared in a number of films including 1951's David and Bathsheba starring Susan Hayward and Gregory Peck, Meet Me After the Show, and The I Don't Care Girl. She is also said to have dubbed Gene Kelly's taps and splashing noises in the MGM musical comedy Singin' in the Rain.
READ MORE: DOROTHY PARKER'S UPPER WEST SIDE LIFE
From November 1952 to January 1953, she worked closely with Marilyn Monroe and Jane Russell while filming the smash hit Gentleman Prefer Blondes. Verdon was expected to appear in two numbers, but neither made the final cut. However, she was asked to audition for Broadway's Can-Can during the dance rehearsals with Monroe and Russell, an opportunity that turned out to be her big break. She won her first Tony for Best Performance by an Actress in a Featured Role in a Musical and famously outshone the show's leading lady.
Robert Louis "Bob" Fosse, born in Chicago on June 23, 1927, followed a similar track. As the New York Times tells it, he performed the vaudeville circuit as a child and was a burlesque veteran by the time he turned 13. "After World War II, he formed a dance team with his first wife, Mary-Ann Niles, appearing in nightclubs and stage musicals. In the early 1950s, he was a dancer and actor in several films, including "Kiss Me Kate" and "My Sister Eileen." During that period he married his second wife, Joan McCracken."
Fosse caught the attention of choreographer Jerome Robbins and director George Abbott and was hired to choreograph Abbott's The Pajama Game in 1954. "Fosse's signature style, which incorporated complex moves and imagery drawn from vaudeville, was instantly popular. Pajama Game earned him his first Tony Award for Best Choreography."
Advertisement
An Upper West Side Family
Verdon and Fosse's Upper West Side story began in a dance studio on West 64th Street and Broadway in 1955 when Verdon auditioned for the role of Lola in Damn Yankees, according to Peter Shelley. Verdon got the role and went on to win the 1956 Tony Award for Best Performance by an Actress in a Leading Role in a Musical. Fosse won for best choreography.
In April 1957, Verdon lived on Lexington Avenue and East 68th Street and Fosse was in Midtown West. But the formidable team became inseparable and bought a place at 91 Central Park West.
"It was two apartments. The elevator came up to a foyer with two apartments. They purchased one. When they found out they were pregnant with me, it's my understanding, they purchased the one next door on the same foyer." Nicole believes the first purchase occurred in the 1950s.
Get The Upper West Side Newsletter
Gwen won her third Tony for the leading role in the musical New Girl in Town in 1958 and again the following year for Redhead. Bob was nominated for best choreography for New Girl and won the award in the same category for Redhead. They married in an Illinois secret ceremony in April 1960 and managed to keep their marriage out of the press for about six months.
A year later, Fosse's second wife, dancer and actress Joan McCracken, passed away from a heart attack in her sleep on November 1, 1961. "A friend of McCracken, Patton Campbell, telephoned Verdon when he heard the news and asked to come to" the Verdon-Fosse residence on Central Park West, according to Shelley. "When he arrived, he told her what had happened and then she told Fosse."
McCracken's death was particularly hard for Fosse. He could not bring himself to attend the funeral at the Walter B. Cooke Funeral Home at 117 West 72nd Street. Instead, he "waited across the street from the funeral home and watched as her coffin was carried to a hearse."
Verdon reportedly took a break from Broadway to focus on starting a family with Fosse. The couple's only child Nicole (nicknamed "Nickle Pickle" and later shortened to "Pickle") was born in March 1963. Bob won his fourth Tony the same year for choreographing Little Me and was also nominated for directing it. In 1964, he earned a lead actor nomination for Pal Joey.
Using their Upper West Side penthouse as their creative base, Broadway's powerhouse duo brought Sweet Charity to the Great White Way in 1966. Verdon earned another Tony nomination for her leading role and Fosse earned his fifth Tony for best choreography and a second nomination for best direction. He later made his directorial debut with the film version in 1969 starring Shirley MacLaine, Sammy Davis, Jr., and Chita Rivera.
Advertisement



A few years later, Verdon broke it off with Fosse. "They separated during the filming of Cabaret," Nicole recalled. "When he came back from Germany, he didn't move into Central Park West again."
READ MORE: MAYA ANGELOU'S UPPER WEST SIDE LIFE
Mother and daughter continued living at the family's Upper West Side apartment for the next five years before the latter moved in with her father at 58 West 58th Street at age 13. "I felt like it was my choice," Nicole laughed, recalling whose decision it was for her to move in with Fosse. She moved back with her mother a year later before she went to boarding school at the North Carolina School of the Arts.
Nicole returned regularly to Verdon and Central Park West during school breaks and summers, often finding her home filled with "orphans" for Thanksgiving and Christmas. She explained that the "orphans" were not orphans at all, but adult dancers who could not get home for the holidays because they had shows to do. "My mom created this whole family feeling for everybody. It was always, 'you go to Gwen's house.'"
Nicole later met her husband Andreas "Andy" Greiner in Germany while she was touring with West Side Story. They moved to New York and lived on West 73rd Street right off Riverside Drive while Greiner worked as a stagehand at Lincoln Center. When the couple's son Sean was born in 1992, they brought him home to Verdon's apartment in the sky for a little while. "It was really nice to spend time at Grandma's house. She was very helpful."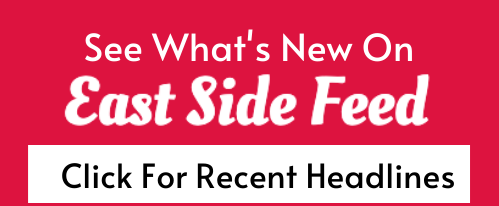 Grandma's House, as Nicole described it, was gorgeous, remembering that her mother loved the terraces in particular. "We grew things out there, a lot of things, like organic vegetables. We had a box of lady bugs delivered to us once because they eat the bad bugs. My mom was growing organic so you had to have lady bugs. We opened the box in the house so I could peek inside and then we were going to take it out to the terrace. And I tripped with the box and we had about a thousand lady bugs in the house for a while. My mom loved it. That's when the kid in her came out."
Verdon most enjoyed the Upper West Side's diversity, culture, and, as a regular MTA bus rider, its accessibility to and from the Theater District. She sold the penthouse sometime between 1992 to 1994 and stayed with her daughter's young family at 305 West End Avenue before it became the Esplanade. "She didn't have her apartment anymore and didn't have a new apartment yet." Nicole recalls the two-bedroom West End Avenue apartment having a nice-sized living room but the bedrooms were basically "wall-to-wall bed."
After more than thirty years, Verdon left the Upper West Side for Bronxville in 1994 when Nicole and her family moved to Vermont. But the Broadway icon used her name and influence to better the neighborhood while she lived in the area.
Advertisement



She was a member of the Greenhouse Association – an organic food cooperative – and put in many hours behind the counter at its former location at 466 Amsterdam Avenue. As part of a five-day community improvement and cleanup effort between 60th and 73d Streets, she "pushed a motorized vacuum cleaner along 73rd Street."
Verdon's most enduring contribution to the neighborhood is the West 69th Street Halloween Party (which in 2020 was cancelled for the first time). "She was really sad and horrified by all the little princesses and ghosts and witches and goblins having to ride garbage elevators in buildings. You'd have people [getting] doors locked in their faces or being told go away," Nicole said. "So the block association, with my mother and a lot of other people, got together and constructed that Halloween Party. Kids could parade their costumes and have an outside experience as if they didn't really live in a city. A real Halloween." Half a century later, the annual event attracts thousands of people.
The Verdon Fosse Legacy
Verdon and Fosse were legally separated, but never divorced. They remained close friends and collaborators until Bob's last day on earth. He suffered a fatal heart attack with Gwen by his side on the opening night of Sweet Charity in Washington, D.C. on September 23, 1987.
A memorial was held at Tavern on the Green on October 30, 1987. Verdon, Nicole, and their friend and Fosse's former paramour Ann Reinking, were said to have danced together in Bob's memory. (Reinking, too, was an Upper West Sider for a short time in the late 1970s before she married. She lived a block away from Gwen and Nicole on 68th and Central Park West during the Dancin' days.)
READ MORE: 5 LEGENDS OF THE UPPER WEST SIDE
Verdon was Broadway's greatest dancer ever, a legitimate and rare triple threat. She was a four-time Tony Award winner, seven-time nominee, and a Grammy winner. She was nominated for three Emmy Awards and was Time Magazine's cover story in 1955 and received the Library of Congress Living Legend medallion in April 2000. She was absolutely an equal collaborator and partner in the Verdon-Fosse creative team.
But her greatness and influence is often – too often – a sidenote, understated or even ignored. Most materials available about Fosse mention her in passing if at all. But Fosse usually gets at least equal billing in stories written about her.
Nicole attributes this to the culture at the time. "The way they presented, he was in charge and they gave him all the power, and she got to go off and have fun. The acting and the singing and the dancing part. Which is really hard work, but it is also really fun to not sit at the table and talk about the budget for shoes or flooring or rehearsal time. That stuff would exasperate her and my father was good at it," she said. "Historically, there have been a lot of queens behind the king."
"I may be going out on a limb here, but my mother was in a generation of women who, some of them, really learned the art of manipulating the man-dominated system so that it could work better, not only for them but for everybody," Nicole told us.
Nicole carries that torch. She has made it her mission "to promote, preserve, and protect the artistic and intellectual property" of her parents and she does so through the Verdon Fosse Legacy. "I think it is very important to create a hub, a centralized place, to find the original information. I also believe it takes a village when it comes to choreography, that no one person's memory is going to be able to hold the whole truth. It's a collective truth."
Advertisement



Verdon and Fosse opened doors and broke generational barriers and taboos. They are the originators of that collective truth and did all of it in a way that few have and maybe ever will. But it is Nicole that is her parent's greatest legacy.
She once described her father as "serious, thoughtful, playful, and fun." During our conversation, she noted that her mother had her frailties but remembered Verdon humble, strong, tender, gentle, and thoughtful. "She had a very intact, healthy perspective, point of view and ego. She never lost sight of playfulness, and fun, and just being goofy. She was social and funny … the joy of the party. I don't mean that in a fake way, but I mean she knew how to do those things. And was interested in what you're interested in."
READ MORE: UPPER WEST SIDE STREETS NAMED AFTER FAMOUS PEOPLE
Nicole embodies the traits of her father. But armed with a sharp sense of humor and a down-to-earth perspective of her own, she is certainly her mother's daughter, her laugh contagious, reminiscent of Verdon's.
She followed in her parent's footsteps as a dancer and actor for some time before leaving New York for Vermont. Now 58 years old, she is a Bikram yoga teacher and an Emmy-nominated producer. She is currently working closely (from afar) on bringing her father's Dancin' back to Broadway with director and Tony Award-winner Wayne Cilento.
Nicole's husband was killed by a drunk driver in August 2000. Verdon moved in to help raise her young grandsons, then aged one, four, and eight. "She was being a good mom. She was showing up for me. And for her grandchildren. She cancelled jobs. She sold a beach house out in Long Island to liquidate. She was all hands on deck, full on planned on being part of the family full time in helping me raise the three boys."
Gwen Verdon passed away peacefully in her sleep seven weeks later at the age of 75.
Broadway dimmed its lights in her memory of Verdon on October 19, 2000. Reinking organized a memorial for her in February 2001 at the Broadhurst Theater. Thousands attended. Crowds lined 44th Street hours before the ceremony began, many "were children, or were not even born, when Verdon last appeared in 1975 in Chicago. Yet she touched their spirit, some of them said, reaffirming the ageless truth that young people were often molded by forces far removed from their lives," wrote Peter Shelley.
Bob Fosse may have said it best. In June 1987, just a few short months before he passed away, he and Verdon presented the Tony Award for Best Choreography. He introduced Verdon, saying "It's been said that the art of choreography is only about fifty percent conception and that the real test of your talent is getting five or six or however number of people in the room who are just a little crazier than you are and who can try to live out that thing in your head. Sometimes, if you're very lucky, you can find someone who dances it better than you ever dreamed it. … For me that someone is Ms. Verdon."