Since the ban on dining at NYC restaurants, many restaurants have started to promote their take-out and delivery services to the public. But one long-time Upper West Side restaurant, Cafe Fiorello, has gotten REALLY creative.

As first reported by NY1, the owners of Cafe Fiorello, located at 1900 Broadway between 63rd and 64th Streets, have transformed the restaurant into a gourmet market: they've recently announced that they are now Fiorello Food & Wine Market!

Advertisement
The owners describe Fiorello Food & Wine Market as a "reduced version of our menu for in-store purchase, including the signature Fiorello pastas, antipasto, and pizza for pick-up and delivery, as well as our freshly-delivered produce, dry good, wines and liquors for you to fill your shelves at home. And we'll tell you how to cook it all too!"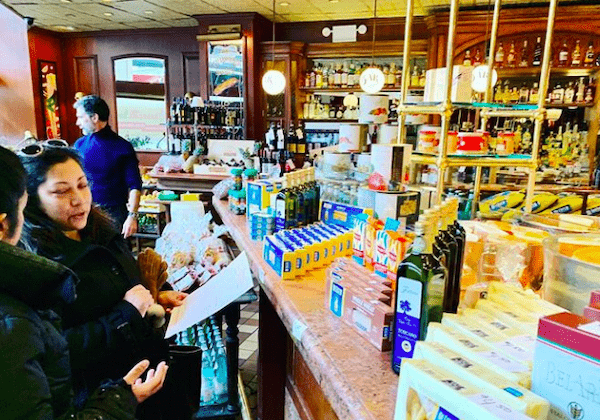 Advertisement
While this temporary transformation has kept Cafe Fiorello in business, they've still had to lay off 83 workers, NY1 reports, and there are currently only three people manning the new market. However, they do hope to re-hire all of these employees once things return to normal and the restaurant is open full-time again.
For now, Fiorello Food & Wine Market is open daily from 10am to 8pm, and pizza delivery and pick-up will be available daily from 12pm to 9:30pm.
We've been feeding the Lincoln Center area since 1974, and we're not stopping now!


We'll always be here for the neighborhood. And even though we all have to stay apart, we'll get through this together with good spirit, good food, and good wine.
With all our love,
-Team Cafe Fiorello

View this post on Instagram