ILTUWS was alerted of a Friday evening auto accident in front of The Gin Mill at 442 Amsterdam Avenue at 81st Street.

The operator of a white sedan appears to have driven right through the local bar's outdoor shed — essentially wedging the car inside of it.
Here's a video by @w_pappas which shows the car being pulled from the shed.
And here are photos we received from @dannydalynyc, who was there at about 9 p.m.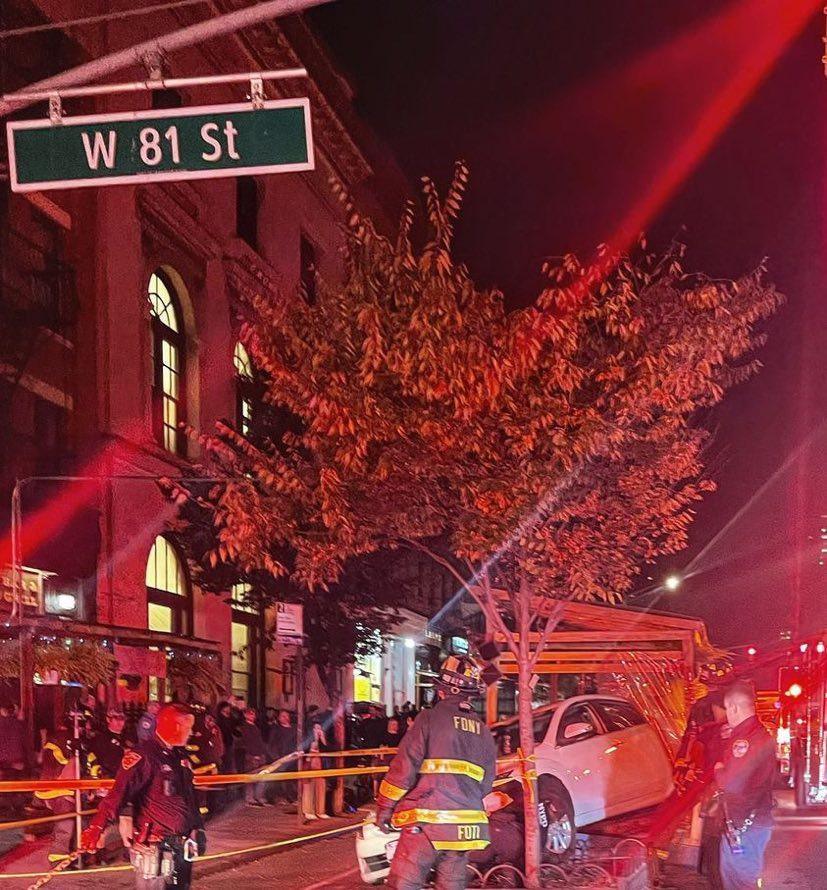 We've contacted The Gin Mill by phone and through social media for comment. We also contacted the NYPD's media office about the collision, but they did not have any information to share as of about 11 p.m. on Friday.
A representative from the FDNY tells us there was one civilian patient treated at the scene. We're awaiting details on the severity of this person's injuries.
We'll provide updates as more information comes out.
Were you in the area? Leave a comment below or send us an email to let us know what you saw.