The Cashmere Sale popup returned to the Upper West Side on Saturday, October 17. This marks the fourth year that Paula and Lisa, seen respectively in the photos below, have brought us their seasonal store.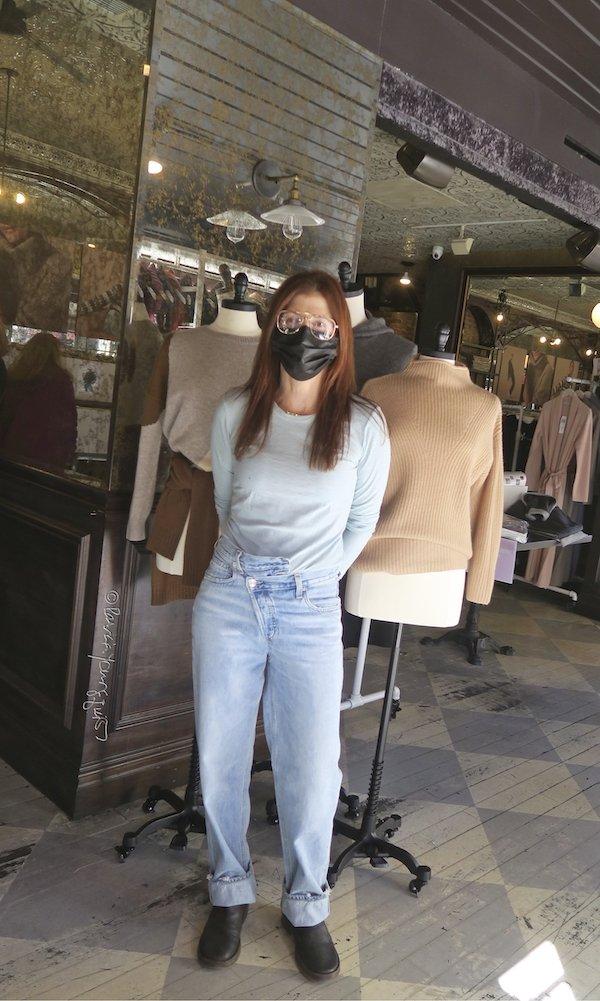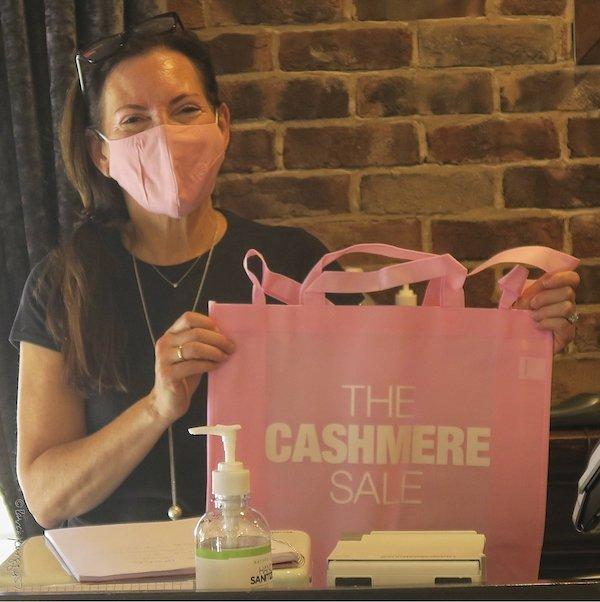 Last year, they sold their cashmere sweaters, sweatpants, coats, hats, gloves, scarves and blankets at the space which was previously occupied by Gracious Home at 67th and Broadway.
But with all the restrictions and lock downs resulting from the pandemic, this previous location – because it's near a Lowes Movie Theatre (closed for now) and Lincoln Center (also closed for now) – might not have brought them much foot traffic, according to Paula.
[adrotate banner="128″]
So they're thrilled to be offering this year's popup at 240 Columbus Avenue, between 71st and 72nd Streets, which was most recently occupied by Oxbow Tavern.
Paula and Lisa agreed to spend some time (on their very hectic first day) to tell me about the precautions they've taken to ensure all visitors shop safely.
The friendly store greeter, Gidget, makes sure that no more than eight customers are in the store at once (six in the women's section upstairs, two in the men's section downstairs).
They've also equipped the space with Hepa Filter fans and keep the windows open.
In addition, they've built private fitting rooms within the store, and a UVC light wand is used after customers try on clothes.
The store accepts both cash and plastic but reminds their clientele to "Choose Carefully" as no returns are allowed, which is totally understandable in this pandemic.
And now with sweater weather upon us, it seems like the perfect time to stop in and shop at this year's pop up.
The Cashmere Sale is open Monday-Saturday from 11am-6pm, and on Sundays from 12pm-5pm.
They'll be here until December 5!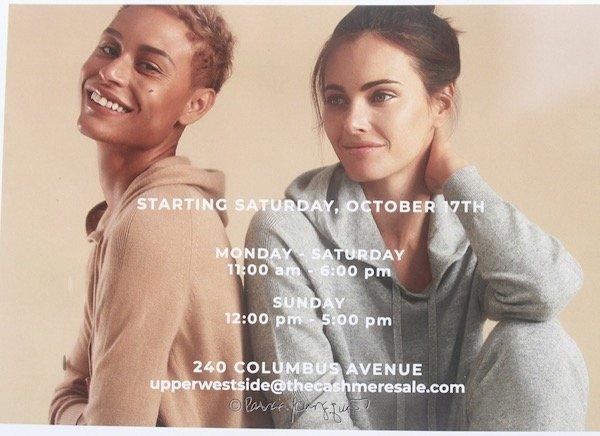 Learn more about the company at thecashmeresale.com.