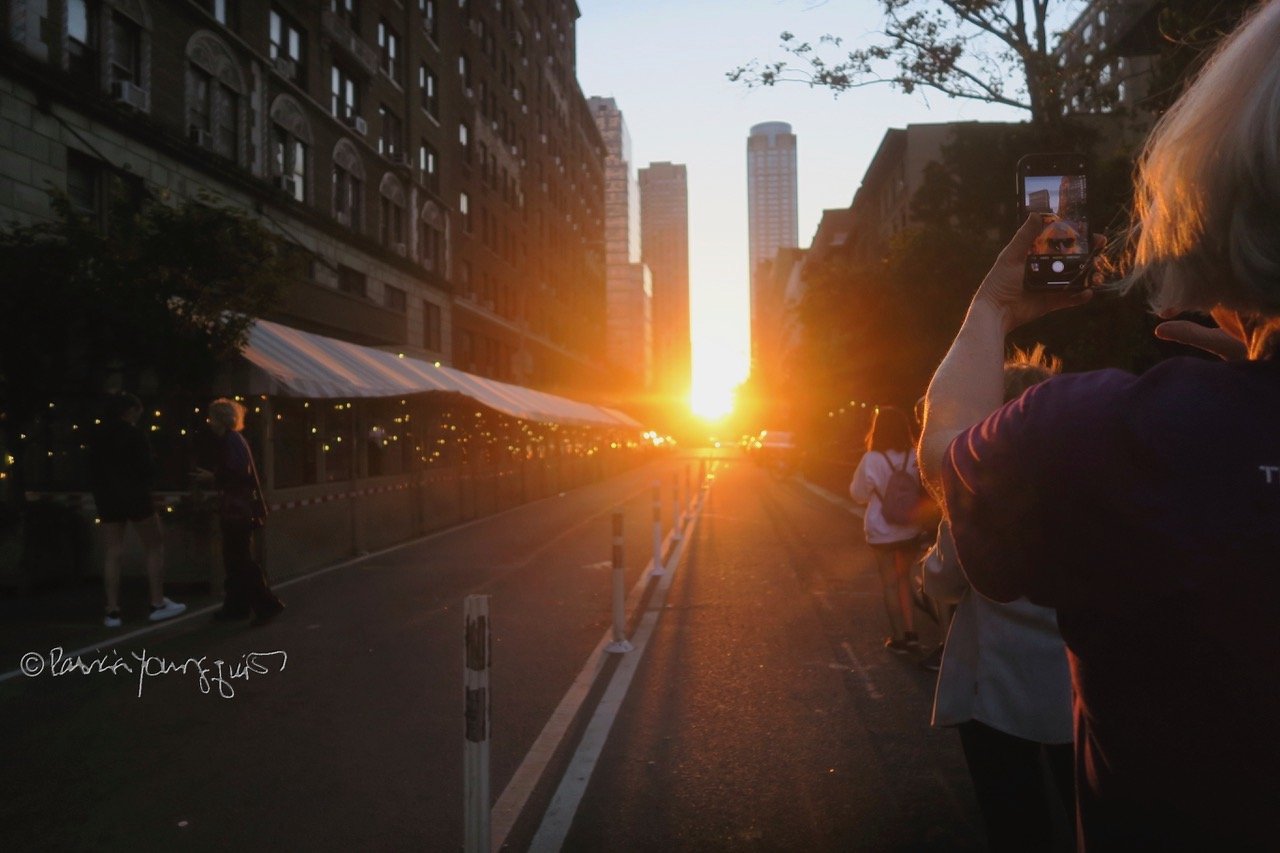 On Monday night, Manhattanhenge returned for its second full-sun event of the year. It made its first appearances on May 29 and May 30, when we viewed it from West 70th Street between Amsterdam and West End Avenue (pictured above).

Advertisement



Some people who missed that event or who simply wanted to see it another time from an Upper West Side vantage point gathered last night on the same street to witness the phenomenon.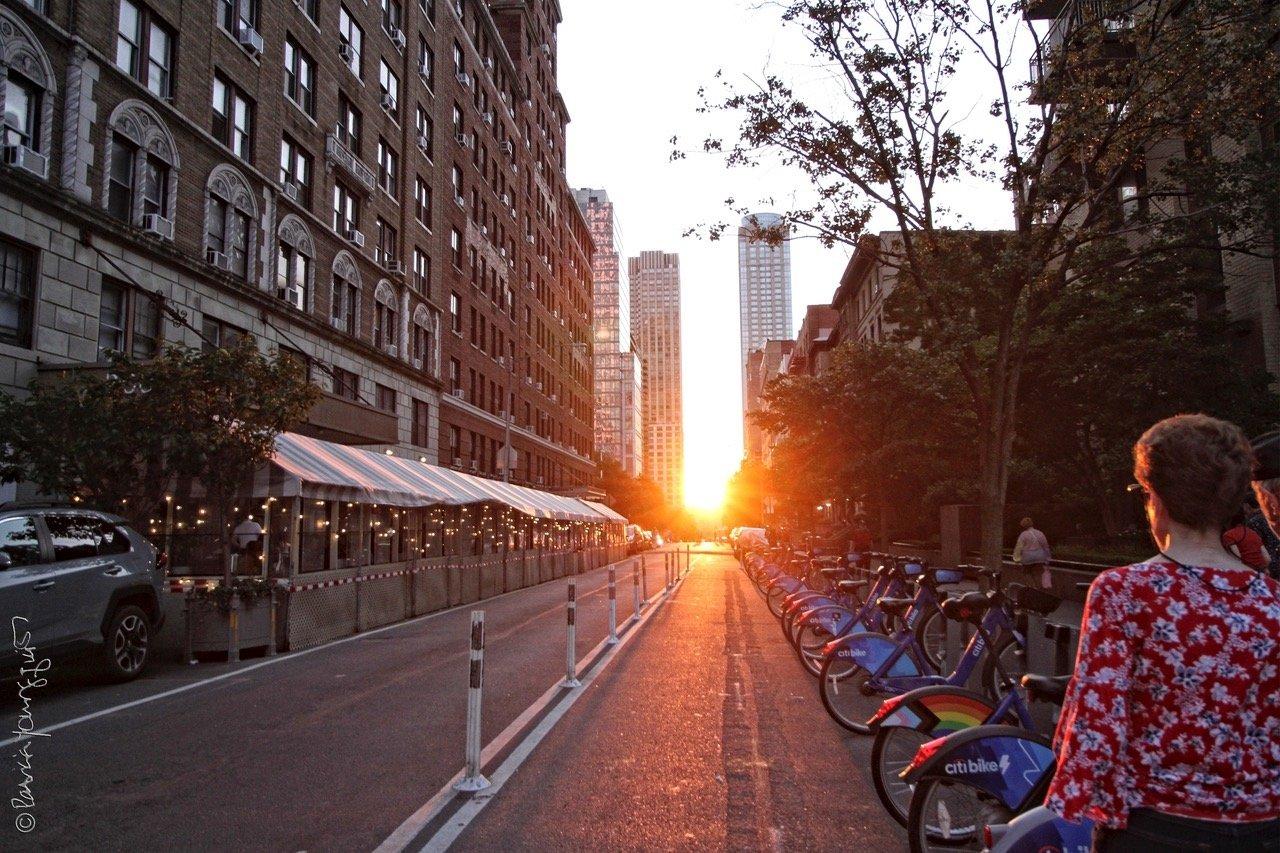 Manhattanhenge is a term used to describe the event in which the setting sun aligns with Manhattan's east to west street grid. While it's true that the most recommended Manhattanhenge viewing locations include 14th, 23rd, 34th, 42nd, and 57th Streets, those places can be quite crowded. One must arrive hours before the event takes place if they want to have an unobstructed view. And if you live on the UWS, traveling to and from those crosstown streets can be hectic.
West 70th is a great solution. Monday night was not humid — so the sunset wasn't orange as it is during high humidity — but it still got lots of "oohs" and "ahhs" from those in attendance.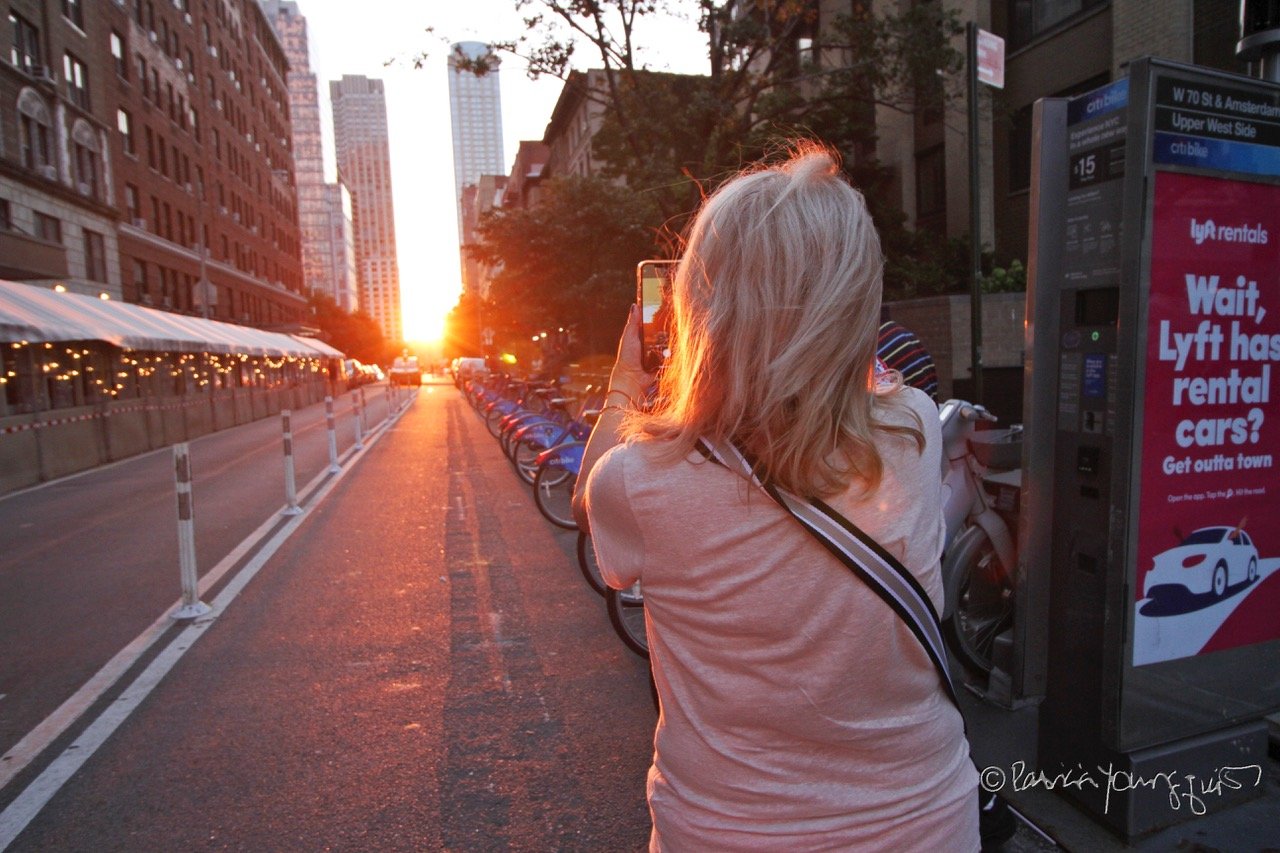 Some Upper West Siders also enjoy admiring the event from 79th and Columbus Avenue. West 72nd Street is also a popular viewing destination.
Tonight, people will have another chance to view Manhattanhedge and it will be the last time to do so in 2022. The event — a half-sun view — begins at 8:21pm.