Wollman Rink Partners (WPP), the ice skating rink's new operator, has announced that Central Park's iconic cold-weather crowd-pleaser will once again be open to the public on November 14.

Redevelopment is currently underway, and WPP is seeking new hires for various positions including sales and customer service associates, concession attendants, janitors and more.
The company – a joint venture between Harris Blitzer Sports & Entertainment, Related Companies, and Equinox – has also partnered with Great Performances + Melba's Restaurant, YMCA, Ice Hockey in Harlem, Figure Skating in Harlem, The Boys' Club of New York, and Green City Force.
Advertisement



In a press release, the Parks Department states that Wollman Rink Partners will focus on "Revitalizing [the rink] with best-in-class sustainable practices," noting planned capital improvements to the existing kitchen, ice maintenance, seating area and landscaping, while also "offering community-oriented programming, introducing skating to children and families from underserved and marginalized communities, and promoting economic opportunity for diverse businesses and workers from across New York."
A company press release added that "WPP also envisions earth-first upgrades to seating, circulation, entry/exit and landscaping, focused on sustainability and ease of upkeep."
Here are some renderings WPP has released of its proposed improvements: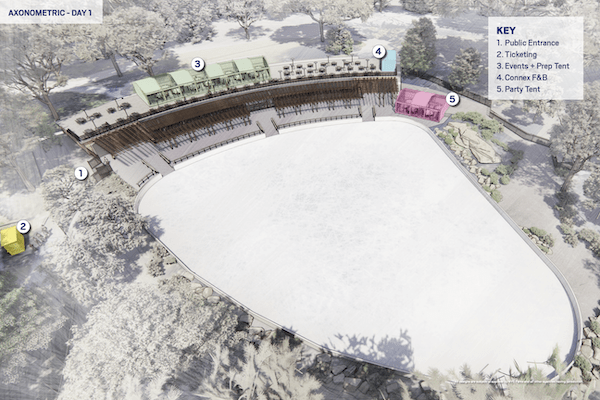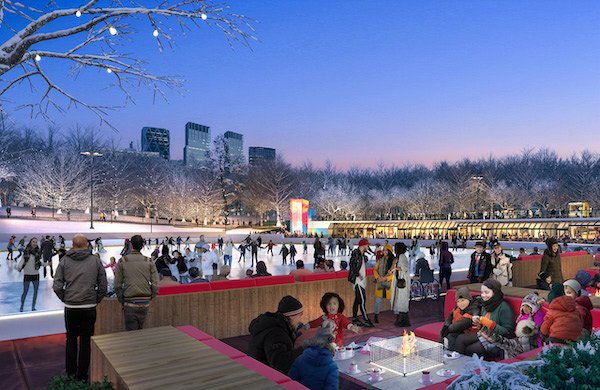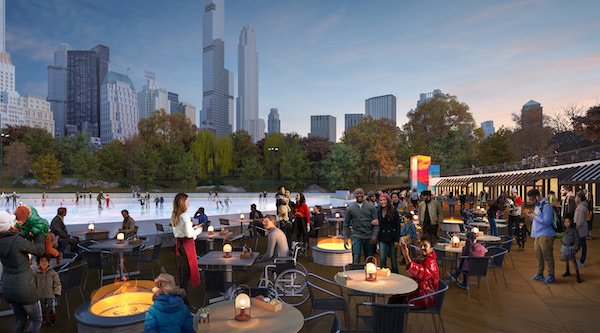 Following the January 6 capitol riots, the City terminated all of its contracts with the Trump Organization, which included Wollman Rink and the carousel (which reopens October 16). Mayor de Blasio stated that his "legal team [had] done an assessment, and the contracts make very clear if a company and the leadership of that company is engaged in criminal activity, we have the right to sever the contract."
The Parks Department put out requests for proposals from new applicants in January, seeking a new operator to take the reins for a period of 1 to 5 years.
WPP was awarded the contract and will operate Wollman Rink for a period of five years, with the option of a six-month extension.