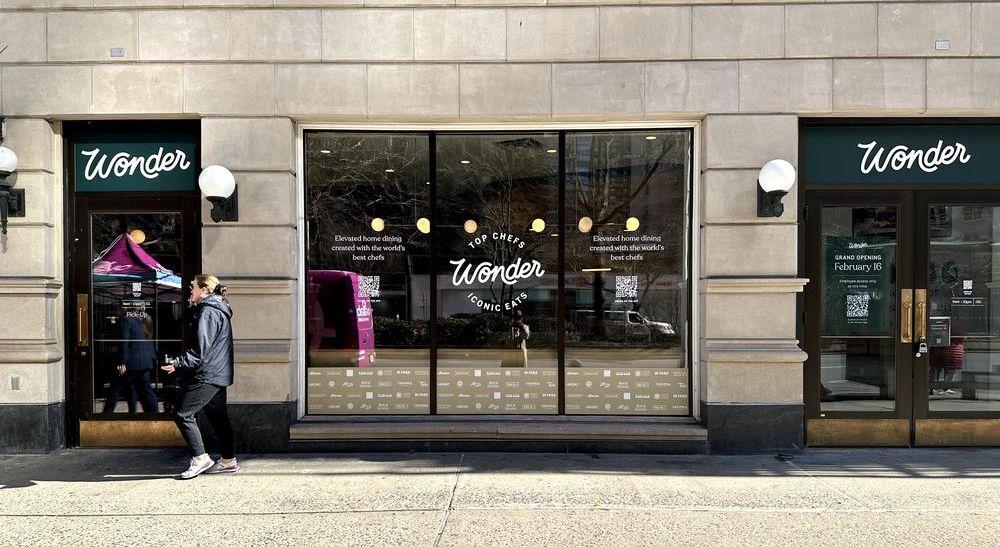 Wonder – the new food concept we covered last month — is officially opening on Thursday, Feb. 16 at 2030 Broadway, between West 69th and 70th streets. On Monday, ILTUWS was given a preview of the space before placing an order to try out the menu.

Advertisement



With seating for roughly twelve, Wonder lets you choose between ordering your food ahead of time for pickup, dining onsite or getting it delivered. It's now official: Wonder will be serving food from ten different restaurants from its singular kitchen on the Upper West Side.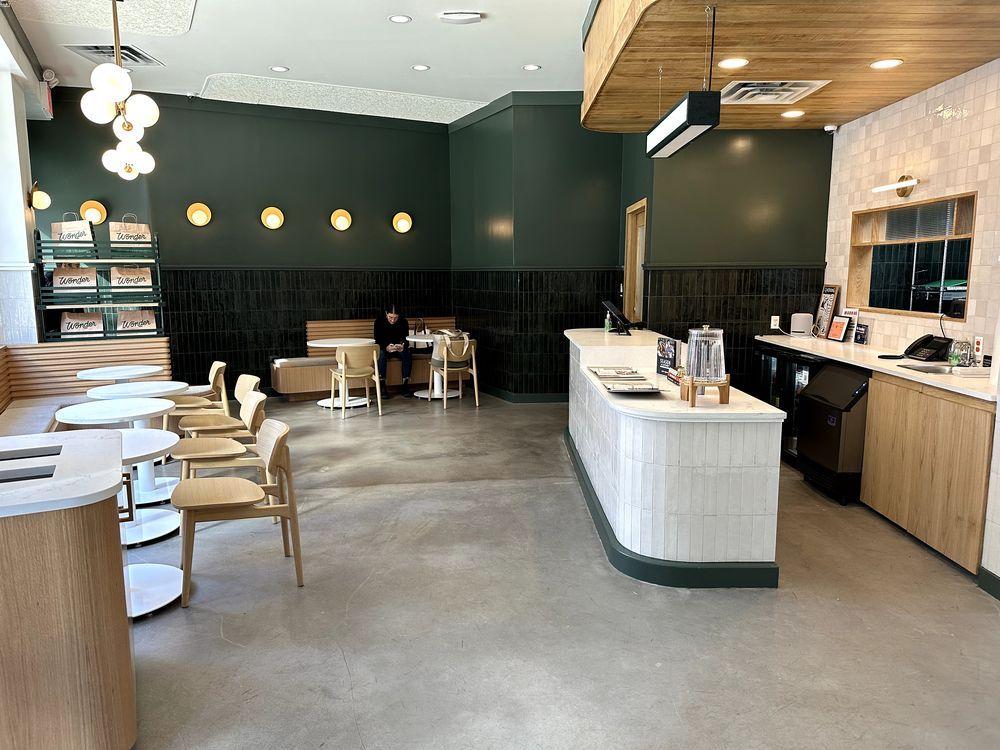 Wonder's offerings include Italian eats by Alanza (by Bronx-born Chef Al Lanza, Wonder's culinary director); Mexican food from Barrio Café in Phoenix; and brisket, ribs and some unique desserts from Tejas Barbecue, located in Texas.
READ MORE: The Best New Upper West Side Restaurants, According To Our Readers
There's also Chai Pani from Asheville, NC, which specializes in Indian street food (it won a James Beard Foundation Award for "Outstanding Restaurant" in 2022). Chef Michael Symon, host of ABC's The Chew, has a Greek offering called Chios Taverna. You'll also find pies from Brooklyn's Di Fara Pizza, po' boys and burgers from Fred's Meat & Bread from Atlanta, and more Mexican food from Limesalt.
Advertisement
For my visit, I put in an order for a meatball ricotta pizza from Di Fara, garlic fries from Fred's, and brisket and cornbread from Tejas. For Wonder's UWS launch, however, you won't be able to bundle meals from different restaurants into a single order; you'll have to do each separately. But, they'll begin offering 'bundles' in the next few weeks, we're told.
After placing the order, I left Wonder to experience the delivery process. Obviously, this was a smooth process prelaunch with no competition from neighbors looking to get their grub on too. Delivery took roughly 20 minutes.
READ MORE: Just Salad Planning Third Upper West Side Location
As for the food. For starters, if you like the garlic fries at Yankee Stadium with all that fresh-chopped garlic and parsley on top, then you'll likely love the garlic fries from Fred's. Fred's fries are definitely crispier, which I liked, than what you get in the Bronx, but since they're thinner, they don't hold as much garlic, so you can easily squeeze a bunch together and fuhgeddaboudit. Their fries are also served with a garlic herb aioli.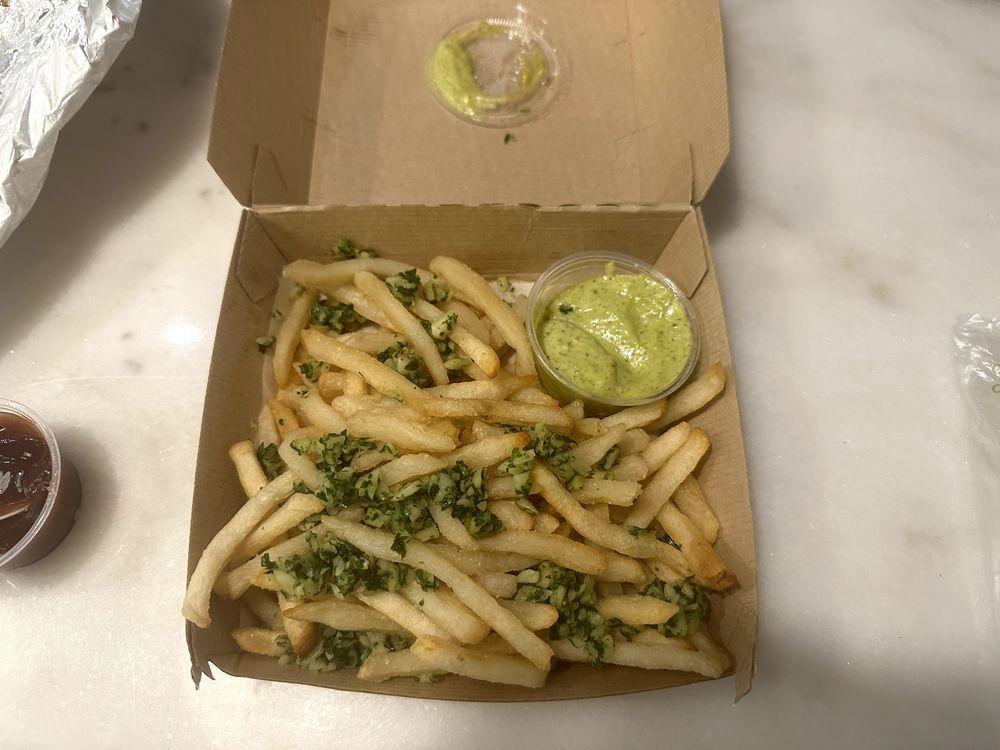 Advertisement
When it came to ordering the brisket, there was no option to select lean or moist, so I was curious what I'd get. They say this prime beef is smoked for 12-plus hours and is served with pickles and three different sauces: original BBQ, Sweet & Sticky and Carolina Gold. No pickles came with my order and I didn't touch the sauce till the very last bite when I sampled the original BBQ. Overall, the meat skews more on the lean side but has some nice fatty flavor spots in the mix. I'm hoping those ribs are available soon because there's a
huge void
for that category on the Upper West Side.
READ MORE: Restaurant Replacing Indie Food & Wine Announced
I was most curious how Wonder would be able to pull off pizza, specifically one like Di Fara, where founder Domenico DeMarco would use his scissors to cut fresh basil on the pies. It's virtually impossible to touch an original pizza spot with a new location as the ovens are new and not nearly as seasoned. But I was content.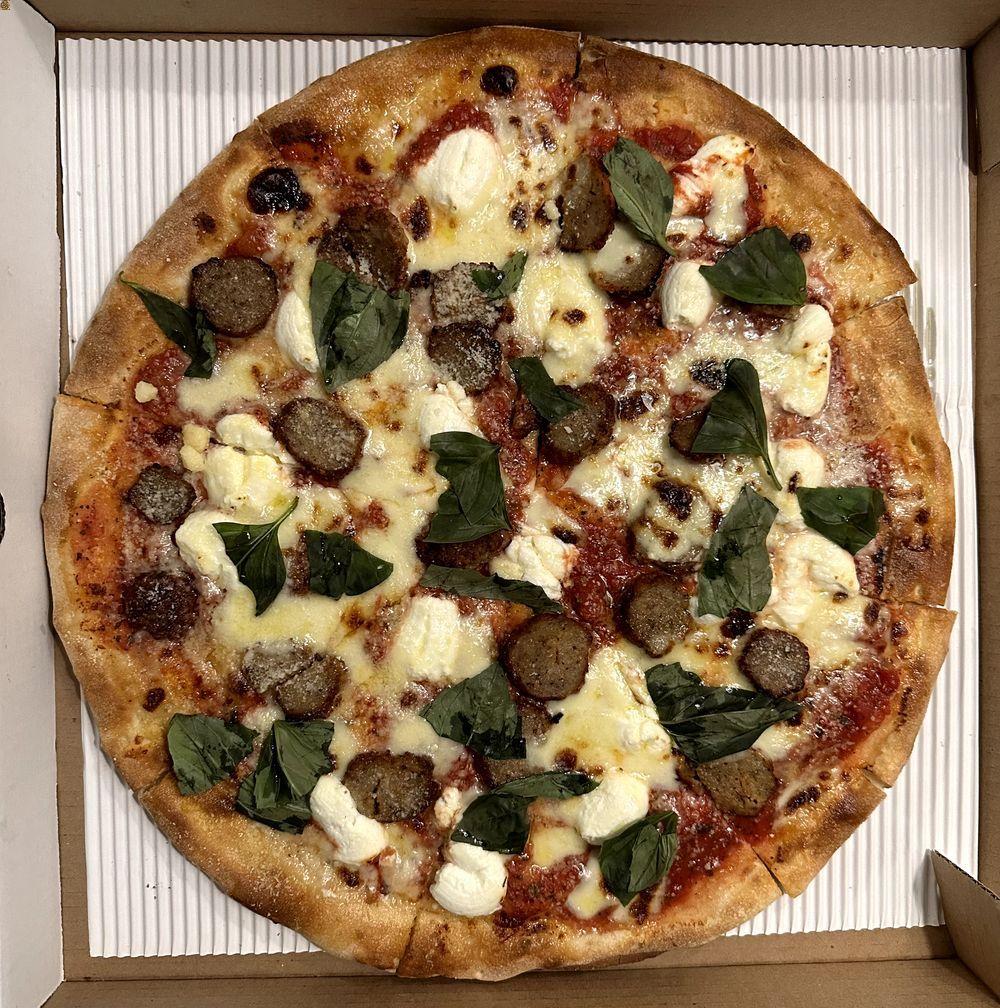 Advertisement



Is close good enough for you in this food game of horseshoes and hand grenades? To taste is to know, so let's say Wonder is at least worth a shot for you to decide. For families who have a hard time agreeing on what to get for dinner, Wonder could be that one-stop shop where there's something to make everyone happy.
I definitely want to try a po' boy from Fred's next time. Wonder is also planning its second NYC location this summer in Chelsea.
Wonder's hours will be 11am-10pm daily. Get the Wonder app here.