Cody is a cockatiel, and since 2002, he has been a resident of the Upper West Side, where he lives in an apartment with a bunch of humans. Cody is also an avid supporter of Upper West Side restaurants, and has been ordering in on a regular basis to support them.

This special bird will try just about any human food.
He's been known to gobble down Jacob's Pickles' fried chicken sandwich.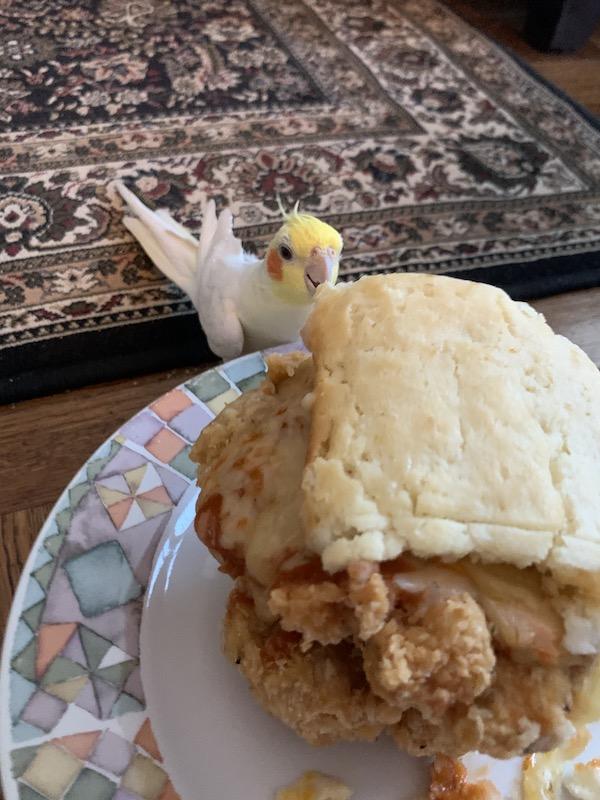 He's also a fan of the rice from Legend 72.
Advertisement
And
Marinara Pizza
's eggplant roll.
Cody also has no problem with dumplings. His meal below comes courtesy of Grain House.
Recently, he even enjoyed a medium rare porterhouse from Carmine's!
But Cody's absolute favorite human foods are sushi and bread.
Here he is enjoying a sushi roll from Kouzan:
And chowing down on some bread from Bella Luna:
Advertisement
When Cody isn't eating, he enjoys sitting out on his terrace, which overlooks Broadway. He likes looking at the people down below. Pigeons, not so much.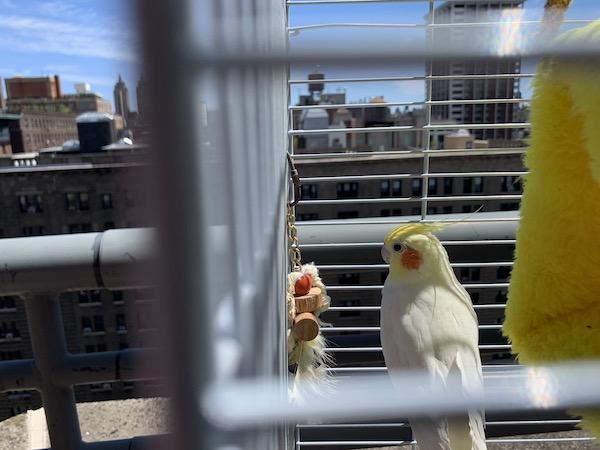 Cockatiels are in the parrot family, so they have the ability to speak and recite after you. The only words he's picked up from his humans are "Hi Cody", which he says at random.
Cody's human sister, Leah Kahan, decided to create an Instagram account for him this past March. Between the massive amount of Cody content she had on her phone and the serious need for a distraction during the pandemic, it seemed like an obvious move.
Follow Cody on Instagram at @King_Cody_NYC!