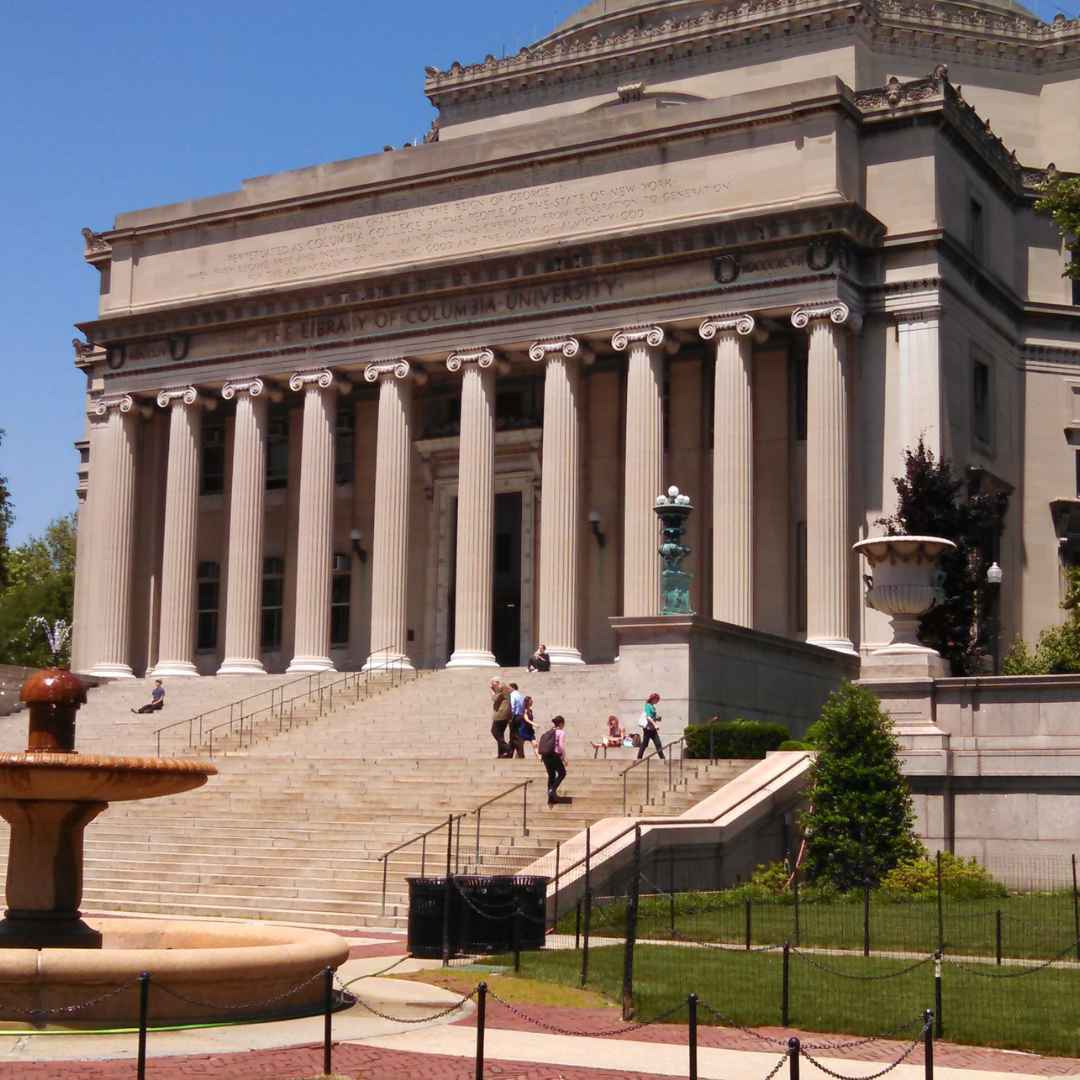 Things are getting hairy over at Ivy League royalty Columbia University. After earning a No. 2 ranking in the U.S. News & World Report earlier this year, one of Columbia's own math professors, Michael Thaddeus, accused the academic institution of submitting "inaccurate, dubious or highly misleading" data in an investigation he published in March. Last week, U.S. News dropped Columbia from its rankings.
Advertisement



"After learning about questions relating to Columbia's submission, U.S. News Chief Data Strategist Robert Morse first contacted Columbia in March 2022 requesting Columbia substantiate data reported in its 2021 U.S. News statistical surveys on its counts of instructional full-time and part-time faculty, count of full-time faculty with a terminal degree, student-faculty ratio, undergraduate class size data, and educational expenditures data for the 2022 Best Colleges rankings," wrote Robert Morse and Eric Brooks in a joint blog post on the brand's website. "To date, Columbia has been unable to provide satisfactory responses to the information U.S. News requested."
Columbia had been in a three-way tie with Harvard and the Massachusetts Institute of Technology before being unceremoniously removed. The school first debuted at No. 18 on the rankings list in 1988, calling the rise to No. 2 "a dizzying ascent." Thaddeus concluded in his investigation that "No one should try to reform or rehabilitate the ranking. It is irredeemable." He went on to cite a line from Colin Diver's piece in The Atlantic titled "Is There Life After Rankings?" "Trying to rank institutions of higher education is a little like trying to rank religions or philosophies. The entire enterprise is flawed, not only in detail but also in conception." Thaddeus goes on to elaborate that every student has specific needs and it "is far too complex to be projected by a single parameter."
At the end of June, the New York Times reported that Columbia would not be participating in the 2023 U.S. News & World Report rankings.
Advertisement



A spokesperson from Columbia University shared this statement with ILTUWS when asked for comment:
"As announced on June 30 by Provost Mary C. Boyce, Columbia is conducting a review of our data collection and submission process for the undergraduate survey. We have been clear with U.S. News & World Report that, while that review is underway, we will refrain from submitting undergraduate-related information. Columbia takes seriously the questions raised about our data submission. A thorough review cannot be rushed. While we are disappointed in U.S. News & World Report's decision, we consider this matter of integrity and will take no shortcuts in getting it right."
Now might be as good a time as ever for the Columbia University students who participated in Tuition Strike 2021 to make their case for reduced tuition and increased financial aid — among their other initiatives like stopping the school's West Harlem expansion and increasing investment transparency.