Restaurateur Cristina Castañeda has opened her newest restaurant, Covacha, at 368 Columbus Avenue, between 77th and 78th Streets. This was formerly home to Cafe Frida, also owned by Castañeda. Cafe Frida closed last year after serving the UWS for 22 years. Castañeda is also the owner of El Mitote and Ella Social.

The new restaurant is a revival of Cafe Frida, "a tribute to the food of the western Mexican "Ranchos", particularly inspired in Jalisco, honoring the "Milpa" culture (a pre-colonial agricultural system configured around polycultures)," says Castañeda. Covacha will offer "revised versions" of traditional Mexican dishes, Mexican spirits and natural wines, with a focus on small-batch producers.
Advertisement



While "covacha" translates as "hovel" in English, "this Covacha is not a hellhole, as the derogatory Spanish term suggests," the 'story' section of the restaurant's menu states. "In fact, it is the actual opposite. In this case it is nothing more than a little viewfinder that takes us back down to Jalisco, the place that gave Tapatio sauce its brand name, amongst a bunch of other things: tequila, mariachi, lots of good food, and a one-of-a-kind hospitality."
Castañeda's team includes Execute Chef Fabian DelPa, creative director Isaac RedMan, and operator Milena Gernandt.
Menu highlights include Covacha's signature guacamole, ceviches, aguachiles, and "covachas" (regional small dishes), using Oaxacan heirloom corn masa, and rancho-style desserts.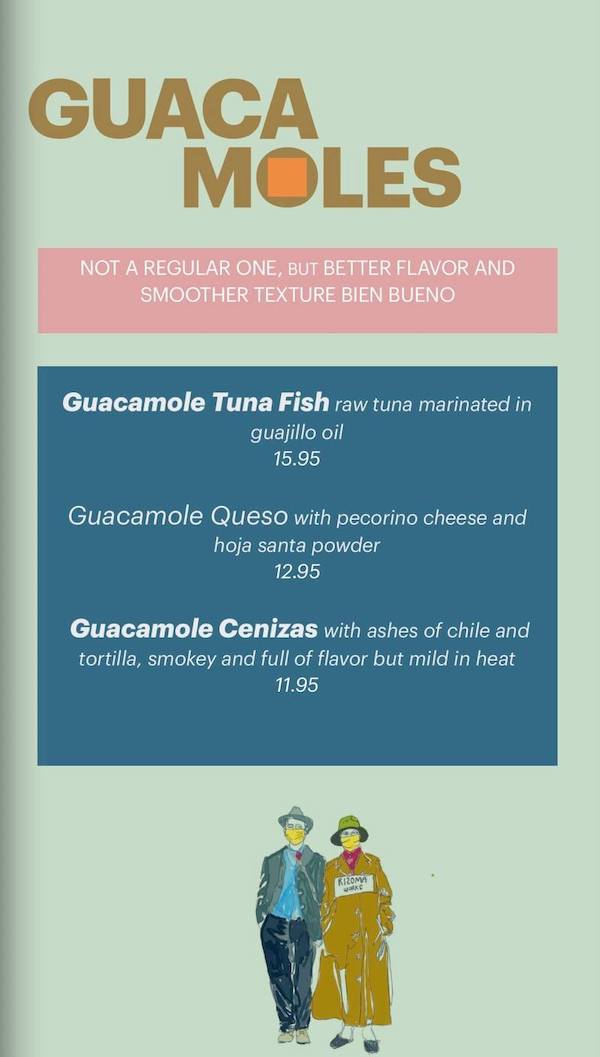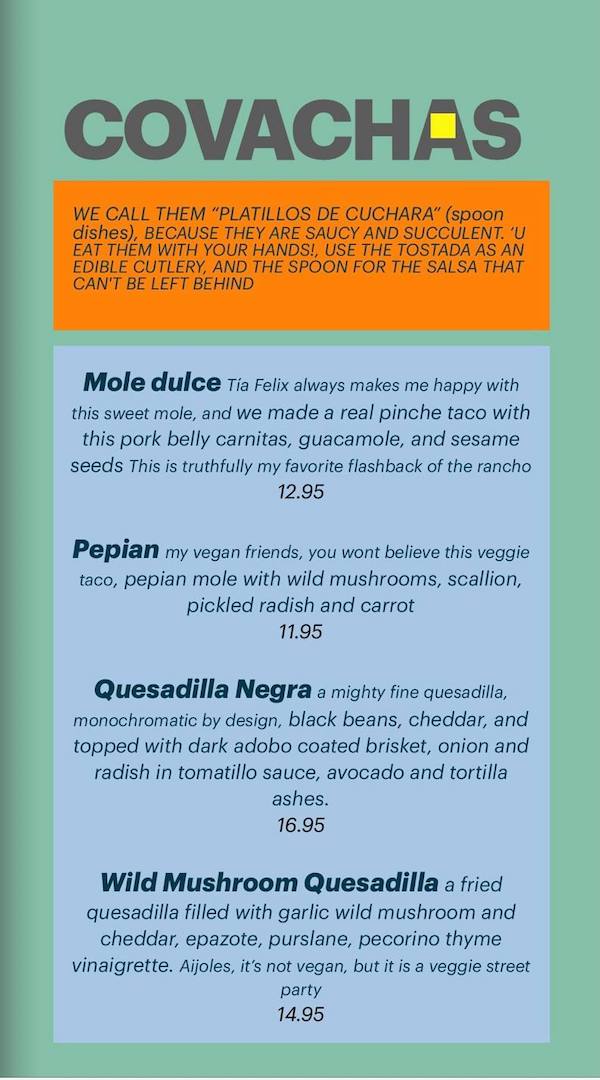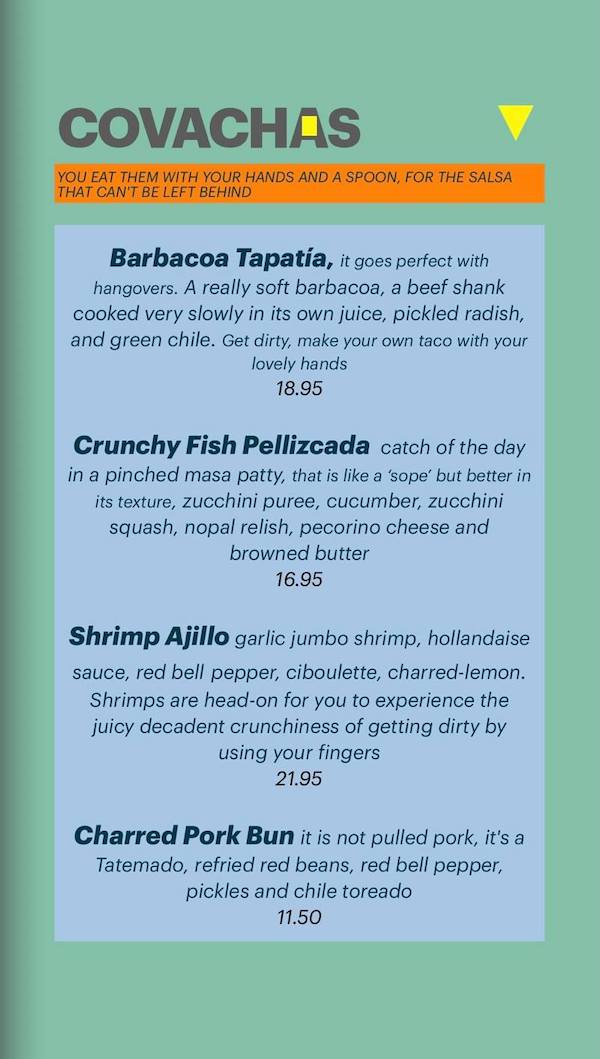 Advertisement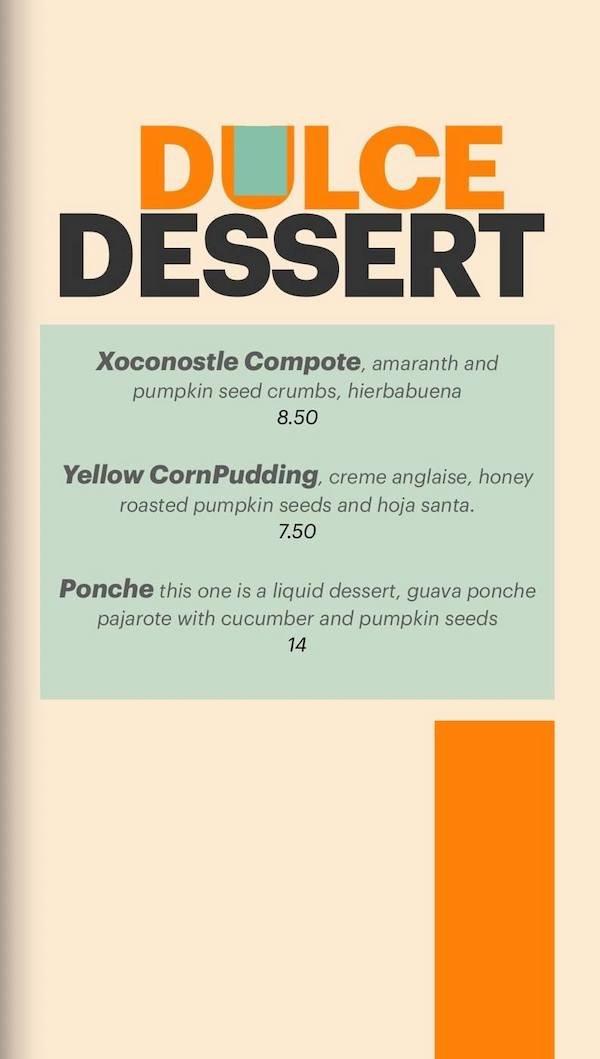 Advertisement
Covacha is currently open Tuesday – Friday from 4-10pm, and Saturdays and Sundays from 12-10pm. They will be extending their hours soon. As of writing, Covacha's website is not yet live, but Castañeda tells us they'll be making an official announcement soon. For now, you can also stay up to date by following them on Instagram and Facebook.