It's outdoor dining like we've never seen it. Here are some visuals of the expanded and adjusted outdoor dining spaces lining the streets of the UWS.

Diners at Jacob's Pickles seated in front of the 84th Street garden:
More: New Bill Allows NYC Restaurants To Add 10% Surcharge to Bill
Diners enclosed by a home-made garden fence at the recently opened Thyme & Tonic.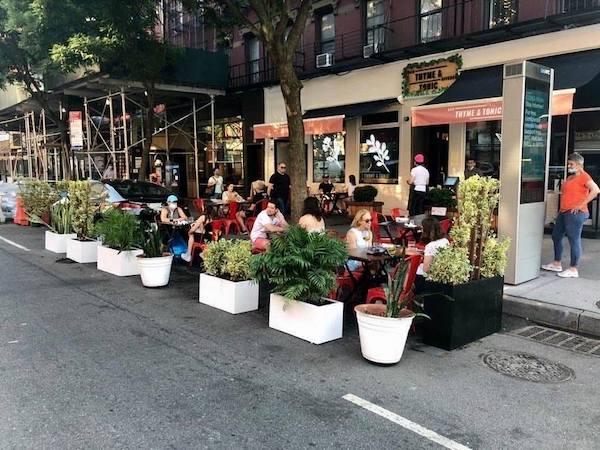 People enjoying some drinks from Dead Poet – pretty far from the actual bar!
Al fresco Italian from Coppola's on 79th Street.
Plus, have you been to Sushi Nonaka yet? It's a new spot with a private backyard patio!