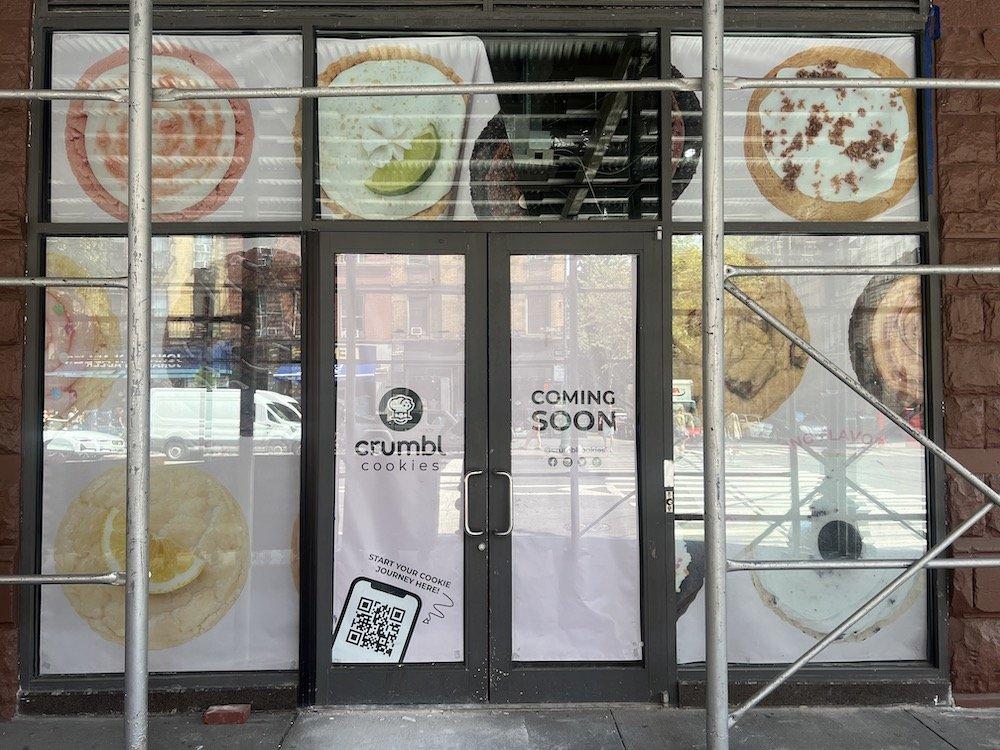 Look out, Levain: there's a new cookie coming to town. Another jumbo-sized cookie (each one is four servings) will be there for the scarfing at a Crumbl Cookies scheduled to open on the Upper West Side this November.

Advertisement



There are more than 500 Crumbl franchises nationwide.
Its first NYC shop is expected to open in September on the Upper East Side.
The second will be located at 305 Columbus Avenue (corner of 74th Street), less than an avenue away from the original Levain Bakery.
The company is an American success story.  Five years ago, two cousins at Utah State University started baking and testing chocolate chip cookies. The testing paid off as they created a confection that's dense, extra crumbly, and simultaneously crunchy and soft. And America seems to loves them: the rapidly growing bakery business has added more than 300 stores since the beginning of the pandemic.
Crumbl's expansion has been attributed to its robust social media presence, most notably on it's eye-catching, influencer-free TikTok page.
Crumbl's decadent delights are available on a rotating basis and there does seem to be something for everyone, who isn't counting calories or sugar intake, that is. The flagship chocolate chip cookie is always there for the wolfing and each week there are four or five other choices. For instance, this week's offerings include a sugar cookie topped with mother's "original circus animal cookie" (yup, a cookie on top of a cookie), cinnamon frybread, Oreo mallow sandwich, strawberry shortcake with whipped cream and homemade strawberry jam, and Red Velvet Cupcake.