Following Punxsutawney Phil's prediction of six more weeks of winter on Wednesday morning, a brand new shadow was cast on the world. Between Central Park's Naumburg Bandshell and Beethoven sculpture appeared a mysterious 24-karat solid gold cube weighing in at 410 pounds and an estimated $11.7 million.

Advertisement
We came across this 'cube news' from
ArtNet.com
, which noted that the cube would be installed for "one day only." It's gone now.
When we arrived to the Niclas Castello-designed statue, we noticed a plethora of security detail including NYPD officers, photographers, Instragrammers and various onlookers.
Upon close examination of the cube, we noticed it was actually installed upside down.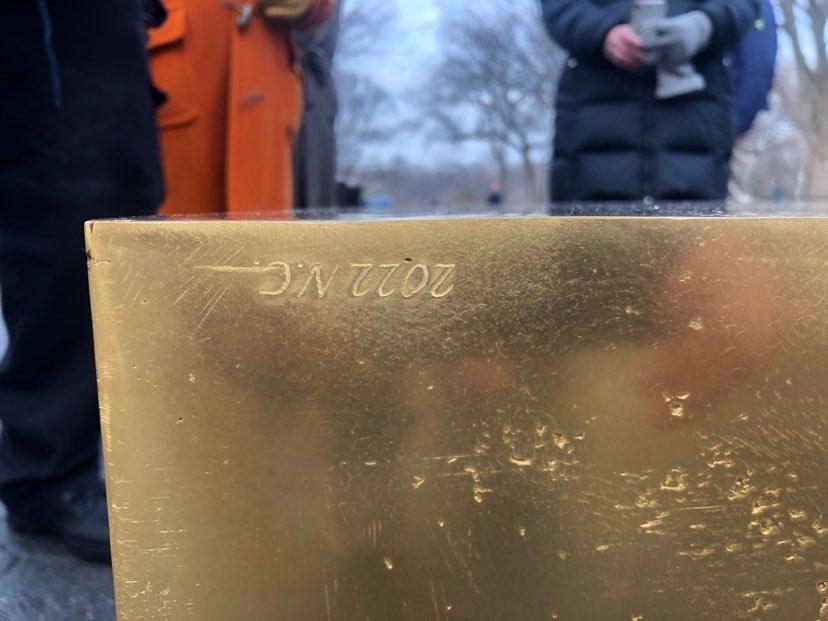 Project manager Markus Dertnig explained that it arrived late and was placed in a bit of a rush, but credited the Central Park Conservancy and NYPD for being "very, very cooperative." Dertnig told us his team personally hired 29 security guards to protect the work while it was on display.
Advertisement



Perhaps even more lucrative (and confusing) than the cube itself was the sign placed just a few feet from it. A QR code that directs you here states that "NFTs [Non Fungible Tokens) will be launched in 19 days…" Dertnig alluded that Castello and team are working on their own crypto currency as well, but these auctions will be done on Ethereum which is currently valued at $2,611.51 on Coinbase.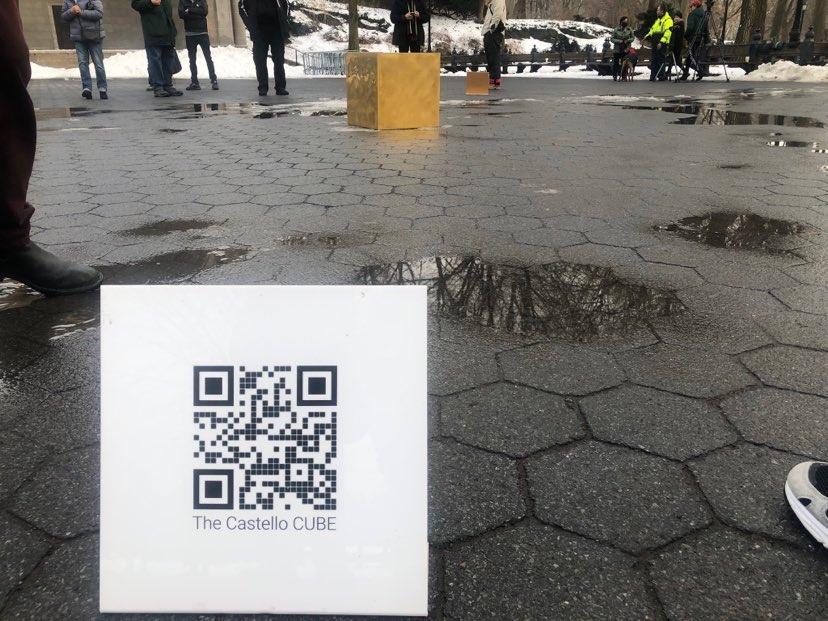 We're not sure if they'll be selling a photo file of the cube, a video of the welding process or what, but  anyone curious about NFTs and the current state of the art world should consider reading this piece by Joel Stein on Medium.
---
For news across the park visit EastSideFeed.com
---
Upon exiting the showing, ILTUWS connected with rock legend, Phish frontman and Upper West Sider Trey Anastasio, who recently relocated his band from its perennial New Year's Eve home turf haven at Madison Square Garden (where they have a permanent banner raised in their honor) to a secret location the band referred to as The Ninth Cube, citing Covid concerns. So here we were again, cube and all. More details on the 'Ninth Cube' can be found here.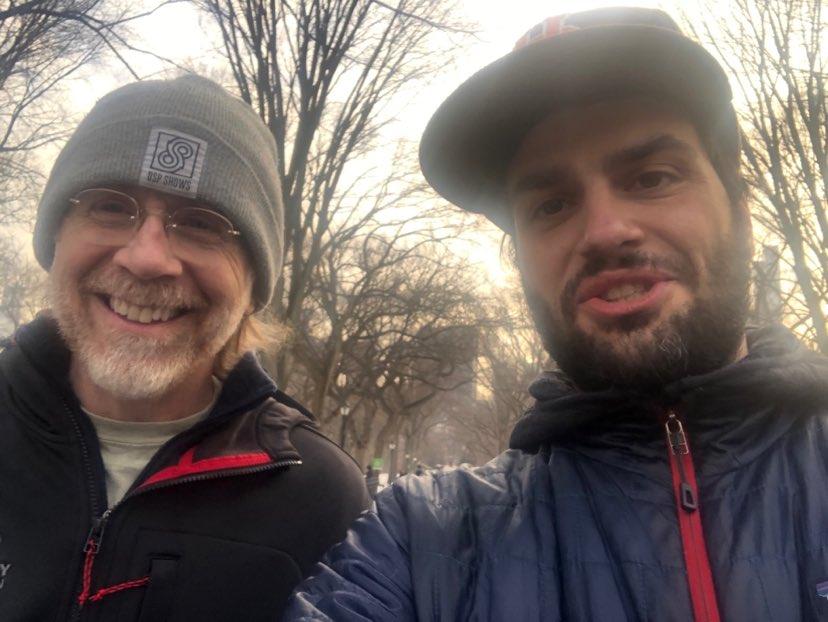 Anastasio has leveraged artistic shapes for his work in the past; like the Rhombus aka 'New Piece' in Princeton, NJ as an early writing sanctuary.
Earlier this week, Anastasio began casting new light, giving virtual guitar lessons for artists young and old from his UWS pad.