In response to the overflow of coronavirus patients and NYC's overflowing healthcare resources, hospital tents are being set up in Central Park's East Meadow, located near Fifth Avenue and 99th Street.

Samaritan's Purse, a humanitarian aid organization lead by Franklin Graham, the son of evangelical pastor Billy Graham, has trucked in four trailers of tents, beds, PPE and ventilators.
Work is taking place as we speak, and they are aiming to open the hospital in Central Park on Tuesday morning.
Here are some images courtesy of @onestopshoppee_ on Instagram: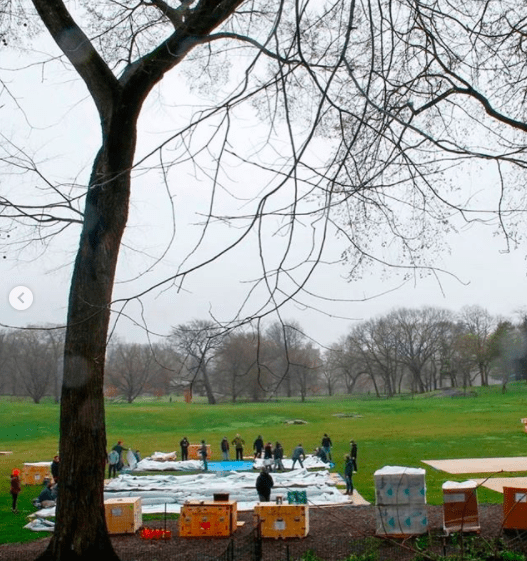 The field hospital will be treating patients transferred from Mount Sinai's hospital network.

Advertisement
The tents are expected to have 68 regular beds and 10 ICU beds.
Medical professionals with expertise in infectious diseases will be working on a rotating basis, and will be lead by Dr. Elliott Tenpenny.
"People are dying from the coronavirus, hospitals are out of beds, and the medical staff are overwhelmed. We are deploying our Emergency Field Hospital to New York to help carry this burden. This is what Samaritan's Purse does—we respond in the middle of crises to help people in Jesus' Name. Please pray for our teams and for everyone around the world affected by the virus."


– Franklin Graham, president of Samaritan's Purse

Samaritan's Purse has been running a similar medical facility outside of Milan, Italy, since March 20th. The 14-tent unit is set up adjacent to the Cremona Hospital in order to treat an overflow of coronavirus patients. Their planes made two airlifts to Italy in order to deliver supplies to the hospital.
Featured images c/o Samaritan's Purse.