Since the increasingly stringent COVID-19 lockdown in NYC, photographer Robyn Roth-Moise has been staying at a family weekend house in the Berkshires. While it's a good thing to have a bit more freedom of movement, even with two inches of early morning snow, it's also somewhat depressing for her to be away from NYC during the spring. "I miss seeing and photographing the park as it comes alive with daffodils and tulips as well as the magnolia and cherry trees," she says.

Robyn is actually of Manhattan in a special way most people are not. Take just the Upper West Side, where she grew up on 86th Street. Everywhere she turns, she can see one of the iconic pre-war apartment buildings designed by her great grandfather, Emery Roth. Robyn has often photographed the park and her images have been featured by the Central Park Conservancy and other websites. An avid ice skater, her work also documents skaters and skating performances in NYC.
Emery Roth emigrated from Hungary, arriving in the United States in 1884. He made his way to Chicago and then came to NYC, where his talents were recognized by leading architects who mentored him until he went out on his own.
Then, in 1918, he experienced two health crises: glaucoma, which left him blind in one eye, and then the Spanish Flu.
After his recovery, he steadily built a reputation with the design of pre-war buildings like the Beresford, San Remo, Oliver Cromwell and The Normandy; buildings that were, and continue to be, greatly valued and admired.

Advertisement
Emery married Ella Grossman and the couple had four children. Not only was Roth a preeminent and very prolific architect, but his sons and grandsons carried on the family tradition. Known as Emery Roth & Sons after the late 1940s, the firm branched mostly into commercial rather than residential designs. Others in the family were involved in management of the firm. Richard Roth Jr., Robyn's father, is well known for a staggering number of buildings such as Citi Corp, the Pan Am Building and World Trade Center. He says he's most proud of his first big project, which was on the
Upper East Side
: Tower East on East 72nd Street, built in 1962. His brother, Emery (Ted) Roth II, finished
architecture
school, but decided to become an English teacher and photographer.
Both Richard and Ted remember their grandparents and their spectacular apartment at 210 West 101st Street.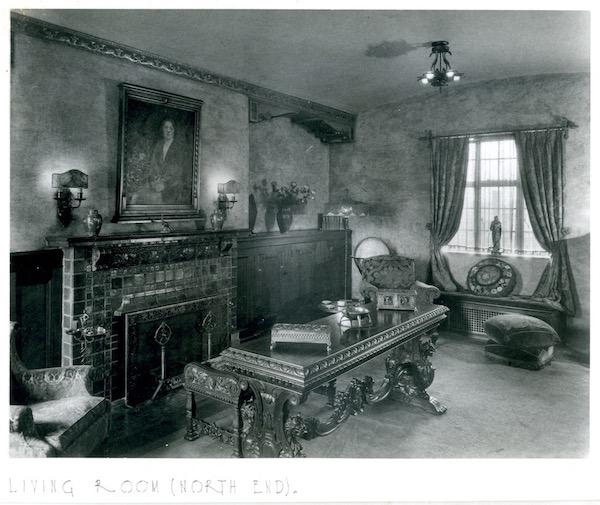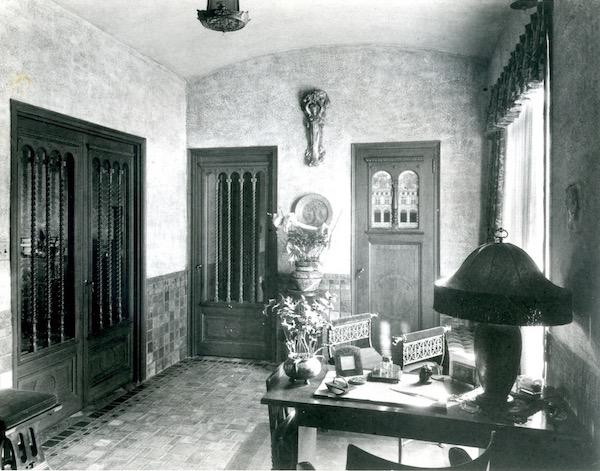 Emery Roth had designed the building and was a part owner. Richard said "It was a wonderful apartment." During WWII, while his father was in the Navy, he, his mother and aunt lived in that penthouse, moving to West 86th Street after the war. Richard recalls that during WWII the family had a victory garden on the huge terrace. Later, Richard says his grandparents moved to the Alden at 225 Central Park West, designed by Emery Roth in 1926. "I heard my grandmother was supposedly a good cook," he says, "but the Alden had a great restaurant, and when we went there for lunch, we ate there."
Ted wrote a book just for the family, including images Georgia O'Keefe painted of Emery Roth buildings. He described, among other things, family concerts that took place at gatherings during WWII, with his mother and grandmother playing piano and an uncle playing cello. Robyn has items from Emery Roth's desk that came from the 101st street apartment, as well as a box containing an antique lettering set from his office.
Advertisement
The Roth's recently chose to honor both Robyn's mother and brother, who had passed away within a year of each other, with a memorial plaque on a Central Park bench in their childhood playground on West 85th Street, celebrating five generations of the family.
The past is very much alive for Robyn, with her family history having been set in stone. So everywhere she goes, she can see the buildings designed by her family, and continues to find buildings (many on the UWS) that she did not know had been designed by her great grandfather. One of Robyn's Facebook posts, for example, shows her photos of Ella and Emery Roth from a Belleclaire Hotel Lobby display, relating to Roth's 1901-1903 building. Robyn notes that she stopped in to "say hello to her great grandparents."