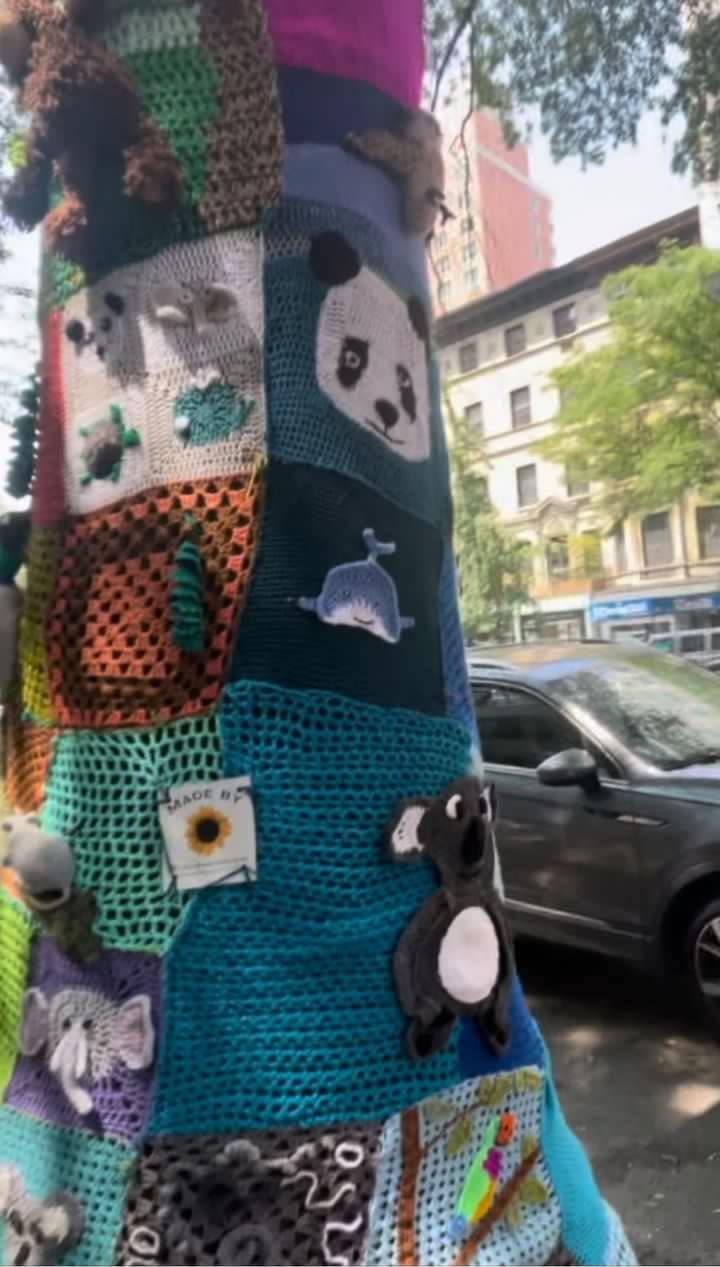 A tree on 79th Street has a new sweater.

This "yarnbomb" depicts endangered animals like elephants, polar bears and pandas, and can be found on the tree right outside of Knitty City at 208 West 79th Street (between Broadway and Amsterdam Avenue).
The piece was designed by visual artist Carmen Paulino, who on Wednesday took to Instagram to thank Knitty City for coming up with the theme and helping her organize the project. She also dropped a "huge thank you to all who donated a #crochet or #knitted square."
Paulino – who describes herself as a "painter & muralist" with "crochet swag" – was also behind the quilted John Lennon dedication which was wrapped around the very same tree back in 2020.
Then, Paulino's "In Memory of Pearl" piece went up at the same location to honor Pearl Chin, Knitty City's late founder. She tells us the current work will stay up for between 10 months and a year.
Paulino's work has been featured throughout the city and in Puerto Rico, Toronto, New Zealand and the Dominican Republic.