Fine dining has long had a presence at 103 West 77th Street.

Dovetail, which had an 11-year run serving upscale American cuisine, was a popular destination for locals and critics alike until it closed in 2018. Its replacement, Leonti, with its Northern Italian-inspired fare, only lasted a little over a year, running from November 2018 to January 2020.
Advertisement



Last night, Christophe Bellanca's new French restaurant, Essential by Christophe, made its debut.
An enchanting aura encapsulates the space when you come through the door. A painted plastic teddy bear using the work of Andy Warhol and Jean-Michel Basquiat welcomes you aboard with the hostesses.
Starting at the bar, we sipped on a drink called Masquerade with Uruapan Rum, Hampton Fire Overproof Rum, lime, grapefruit, Maraschino and Yellow Chartreuse—a refreshing elixir you could drink all night.
READ MORE: The Best New Upper West Side Restaurants
Others sampled red or sparkling white wine as a trove of hot and cold appetizers made their way around. From beet (not beef) tartare with avocado and siracha sauce to caviar topped shrimp and special deviled eggs, it was difficult to pick a favorite.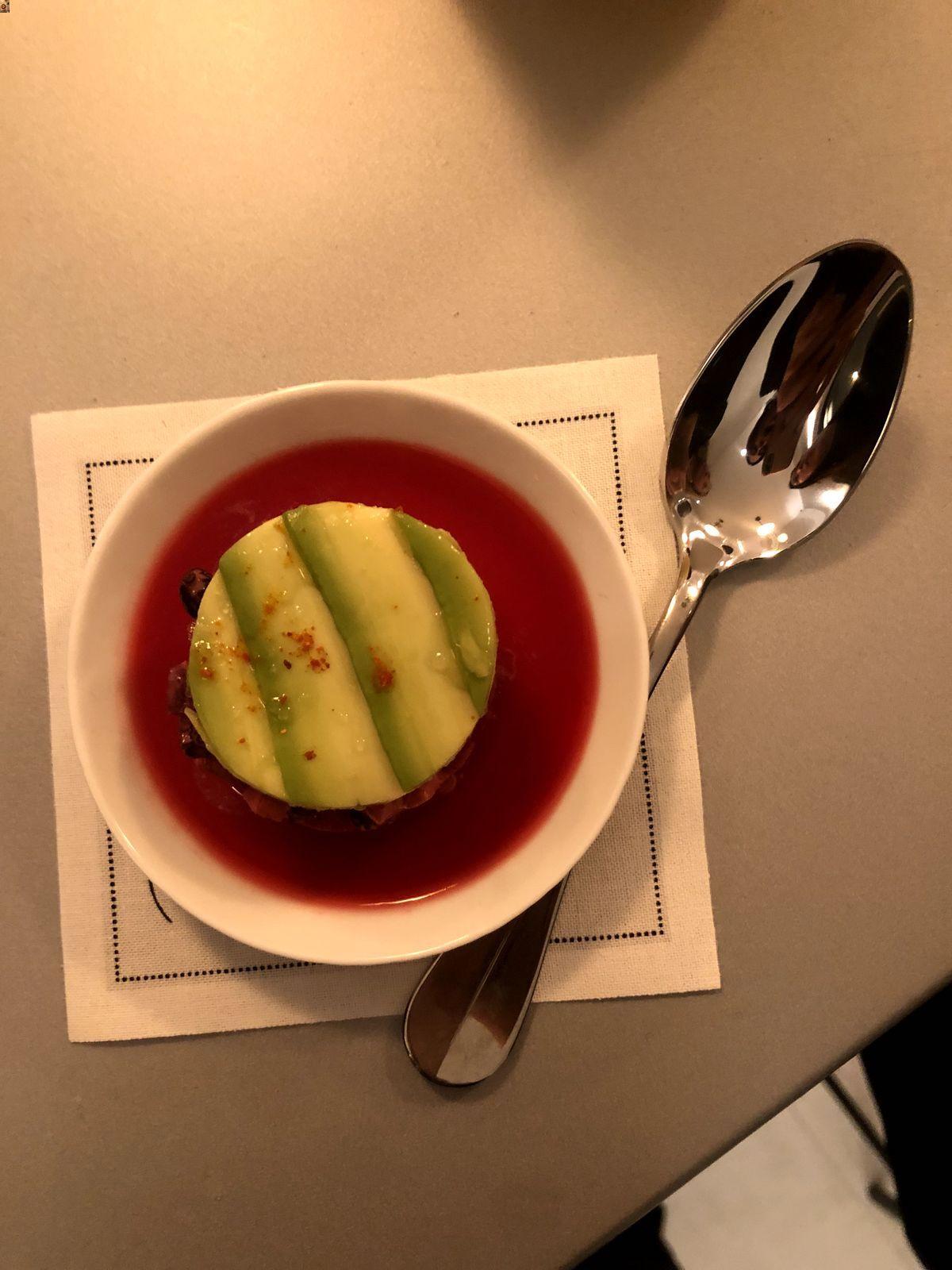 "I can't really choose," said Clara Boyd, an Upper West Sider who'd long been a fan of Dovetail. "Each little plate was truly excellent and unique. I would also return for the Beaujolais they served."
Advertisement



Kahori Maki, also from the neighborhood, told us the "foie gras mousse" with parmesan foam was her top pick of the evening. There's no wrong answer here. The passion fruit gummies and chocolate tart for dessert rounded out an exquisite culinary experience. (A ban on foie gras was expected to go into effect on November 25, but a lawsuit has caused its delay.)
ILTUWS spoke with Chef Christophe, who told us that while he used to live on the Upper East Side, he now "loves the Upper West Side."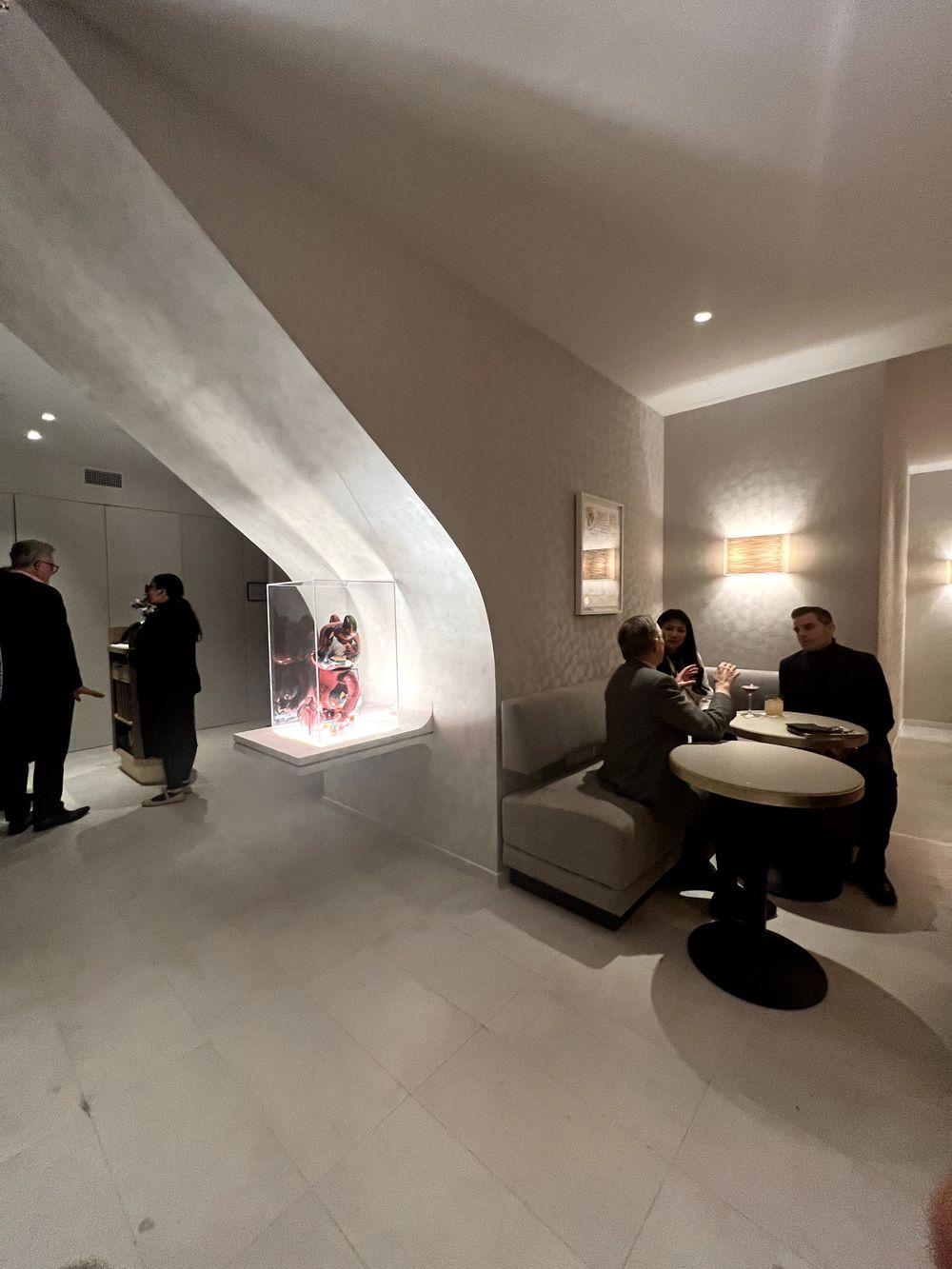 "I've been walking by this location for a while, hoping for a Dovetail replacement or something of equal caliber. So, of course I was excited to be at Essential by Christophe last night. It has finally arrived," said Clara Boyd when we asked her how she enjoyed the gathering. "The colors are lighter and the design is sleeker, but there's a similar ambiance. The space is charming and that hasn't changed."
Advertisement



Chef Christophe tells us his goal for Essential—following "over 15 years of working in New York City"—is delivering "service, hospitality and design." With seating for about 70, the dining area features curved booths in the corners with a subtly organic partition, which makes the energy feel like everyone's together in the experience without being invasive or excessive. No easy feat.
Essential's grand opening will be Wednesday, December 7.