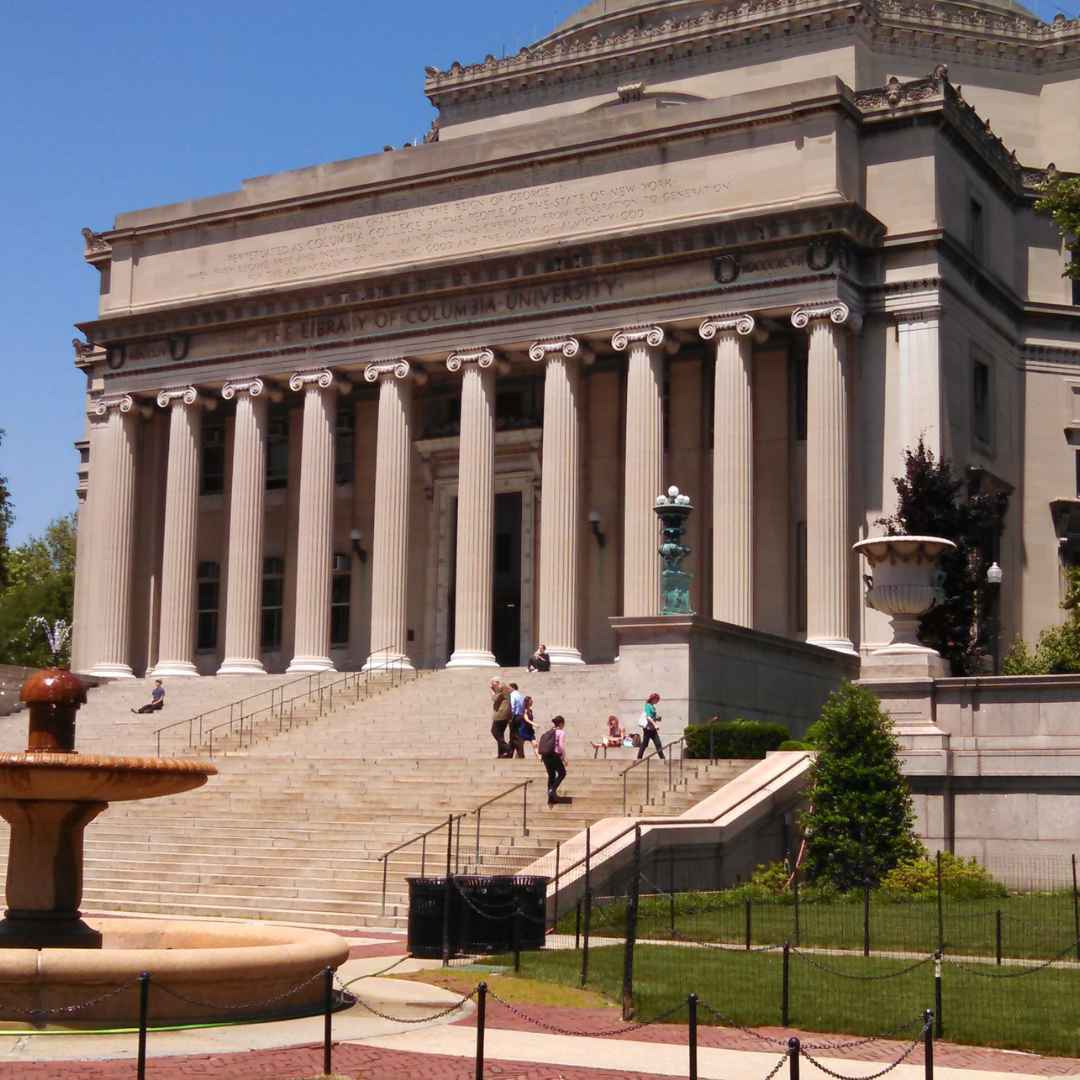 Earlier this year, Columbia University celebrated a second place ranking in the U.S. News report for Best National Universities in 2022 – a list some people deem important. Following its release, one of Columbia's own math professors questioned the integrity of the data, which led to the Ivy League school's removal from the list altogether. Following an internal review, new data was submitted and Columbia is now ranked No. 18 in the country, tied with Notre Dame.

Advertisement



Columbia Provost Mary Boyce released a statement on Friday, September 9, citing "outdated and/or incorrect methodologies" which led to incorrect data being sent to U.S. News. "On two of the metrics questioned by our faculty member, class size and faculty with terminal degrees, we determined we had previously relied on outdated and/or incorrect methodologies," wrote Boyce. Columbia has acknowledged it will no longer use these methodologies moving forward after announcing it would refrain from submitting data to U.S. News & World Report for the 2023 rankings back in June.
Michael Thaddeus, the Columbia math professor who initially challenged the university's data in an investigation he published back in March, had this to say about Columbia's new No. 18 ranking in a statement to Gothamist: "Does it make sense to conclude from this folly that Columbia is the 18th best American university, worse than Cornell (No. 17) but better than Berkeley (No. 20)? Of course not — that would be ridiculous. The only thing that makes sense is paying no attention to these bogus rankings at all."
U.S. News chief data strategist Robert Morse said in a statement, "Given that our requests for verification for the 2021-2022 data went unmet, we are not confident in the accuracy of the data Columbia submitted and did not use any prior year data." Morse used fresh information in the analysis, collecting data from, among other sources, the federal government's National Center for Educational Statistics, the College Scorecard, and the publication's own peer assessment survey. "Based on those data sets, Columbia ranks No. 18 in National Universities," Morse concluded. Previously, Columbia was tied at No. 2 with Harvard and MIT.
Advertisement



On Sunday, September 11, U.S. News released its methodology for calculating rankings.
Regarding the new results, Thaddeus wrote that "Columbia's strength lies chiefly in its brilliant faculty and brilliant students … But the integrity of our administrative leaders is now seriously in doubt." He also said U.S. News should "get out of the rankings business altogether."