The signs keep changing. But the new one says Gary Null's Uptown Whole Foods is staying open. Several of our readers told us they've signed a new ten-year lease with the landlord.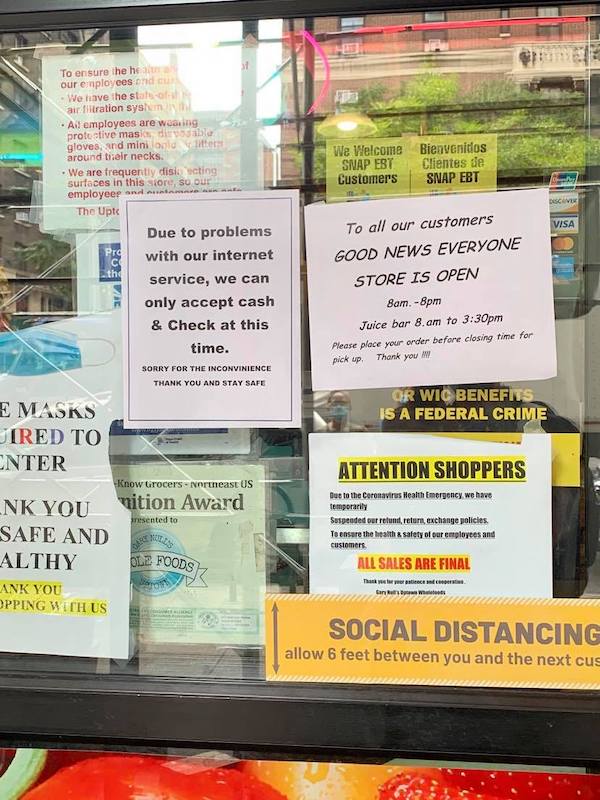 Just last week, the store announced it would be closing for good, expecting Thursday, August 20 to be the last day.
Then they announced a new lease was being negotiated.
And miraculously, it worked! Well done on the quick turnaround. Let's hope more small business owners will be able to survive through the current climate.