"Coming soon" signage is up for bubble tea spot Gong Cha at 2061 Broadway, between 71st and 72nd Streets (the former Verizon store). Thanks to our reader Eric Dorland for the tip and photo.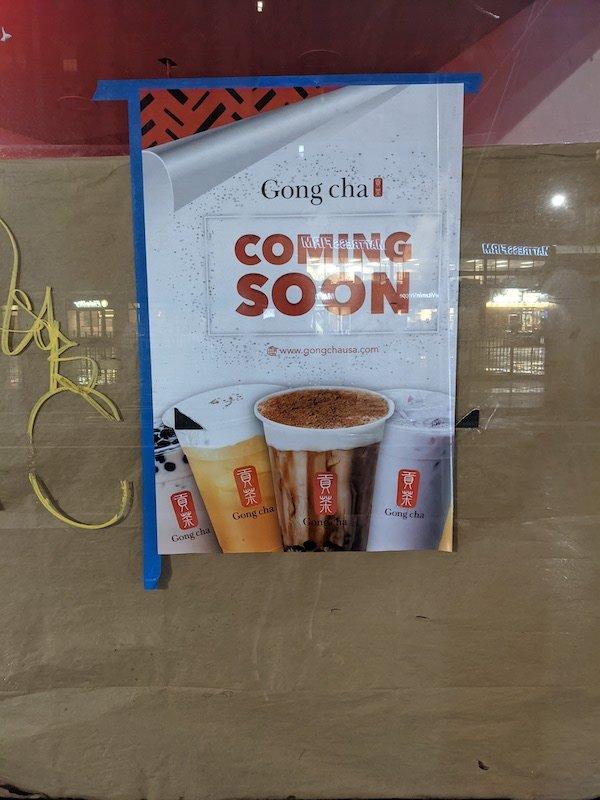 Gong Cha opened another location at 109th and Broadway in 2018.
The Taiwanese-born company was founded in 2006 and has over 1,500 franchise locations worldwide. These include a whole bunch in Manhattan, with storefronts in Chinatown, Midtown, the Financial District, the Upper East Side and St. Mark's Place.
Advertisement



Gong Cha's specialty is its "milk foam," a slightly salted cream topping above freshly brewed tea.
They have a pretty wide variety of teas, and are currently promoting a new, limited edition "heart jelly" topping.
Gong-Cha-Menu (1)