Those who attend Grow NYC Greenmarkets may or may not recognize Freddie, the large pumpkin on the left in this 2020 photograph.

This is because when he was not having his picture taken, he almost always wore a face mask, which covered his impressive features.
The picture was taken at the 77th/79th Street Greenmarket on a Sunday in October 2020. Freddie had achieved bragging rights for being chosen to travel to various markets where people could guess his weight. Not many people that we know would want their weight to be guessed, but this good natured pumpkin was happy to comply.
Advertisement



Contestants wrote their guess, name and contact info on a piece of paper and gave it to the person monitoring his space at a given market. The person who came closest would win a bag of local produce.
Read More: 69th Street Halloween Party Cancelled Again
In spite of the pandemic restrictions being imposed on the general public at that time, Freddie made his rounds to NYC Grows's many locations.
And on the last day of last October, the winner was announced.
You would think that with the number of pumpkins I've carried up five flights of stairs to my apartment, I might have had an idea, but I didn't, so I just wrote down a wild guess, knowing you have to be "in it to win it" as the saying goes. I'm proud to say I was only a pound off … but someone did guess the exact weight, and alas I did not win a bag of produce. But maybe I will this year!
Read More: Haunted Buildings of the Upper West Side
Even though it's early October, I've already carried an array of pumpkins up the seventy stairs which lead to my apartment to place them on my terrace.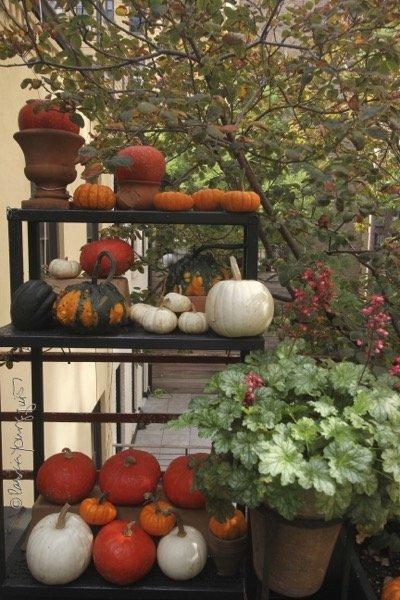 The majority of my pumpkins and squashes are from Tony and Mary Van Glad, whose business name is Wood Homestead Maple Syrup.
Advertisement



They are located in the northern mountains of New York State and have been setting up their stands at the greenmarket for 35 years — diligently making the 150 mile trip to Manhattan in order to do so. The Van Glad's are known for their delicious maple syrup and specialty items (which include yummy candy, maple cotton candy, maple cream, maple spread and granulated sugar products, as well as well varieties of honey).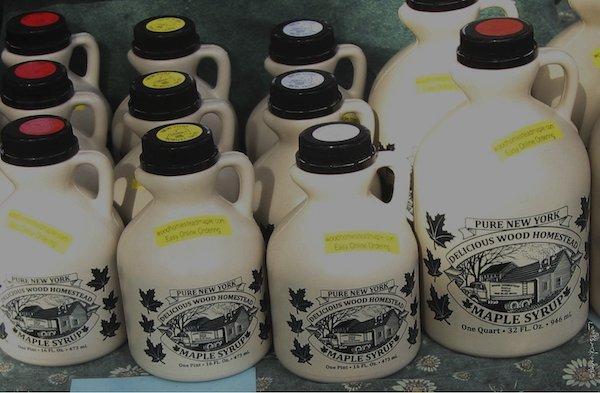 However, in addition to selling products to satisfy one's sweet tooth, they also offer produce including squashes and pumpkins.
Moreover, the Van Glad's donated the pumpkin who was subsequently named Freddie by the greenmarket staff and they will be donating the pumpkin to be "employed" for the guess-the-weight contest this year.
A greenmarket manager, Margaret Hoffman, says she likes to feature Van Glad's pumpkins in the contest because they are so large.
As for what this year's pumpkin will be named, I suggested Fredrika – as pumpkins might appreciate gender equality too!
However, my suggestion is not likely to be considered, as Hofmann informed me that staff members are responsible for naming the pumpkin each year.
Advertisement



In any event, readers, bone up on your knowledge of the weight of pumpkins so you can be ready when the competition commences! It's tentatively scheduled to begin on October 17, and will continue until Halloween.
Once this year's pumpkin starts making its rounds, it will be making appearances at the following markets:
57th Street Greenmarket
Wednesdays from 8am-5pm
W 66th Street & Broadway (Tucker Square)
Thursdays and Saturdays from 8am – 3pm
77th/79th Street Greenmarket
Sundays from 9am – 4pm
97th Street Greenmarket
Fridays from 8am – 2pm