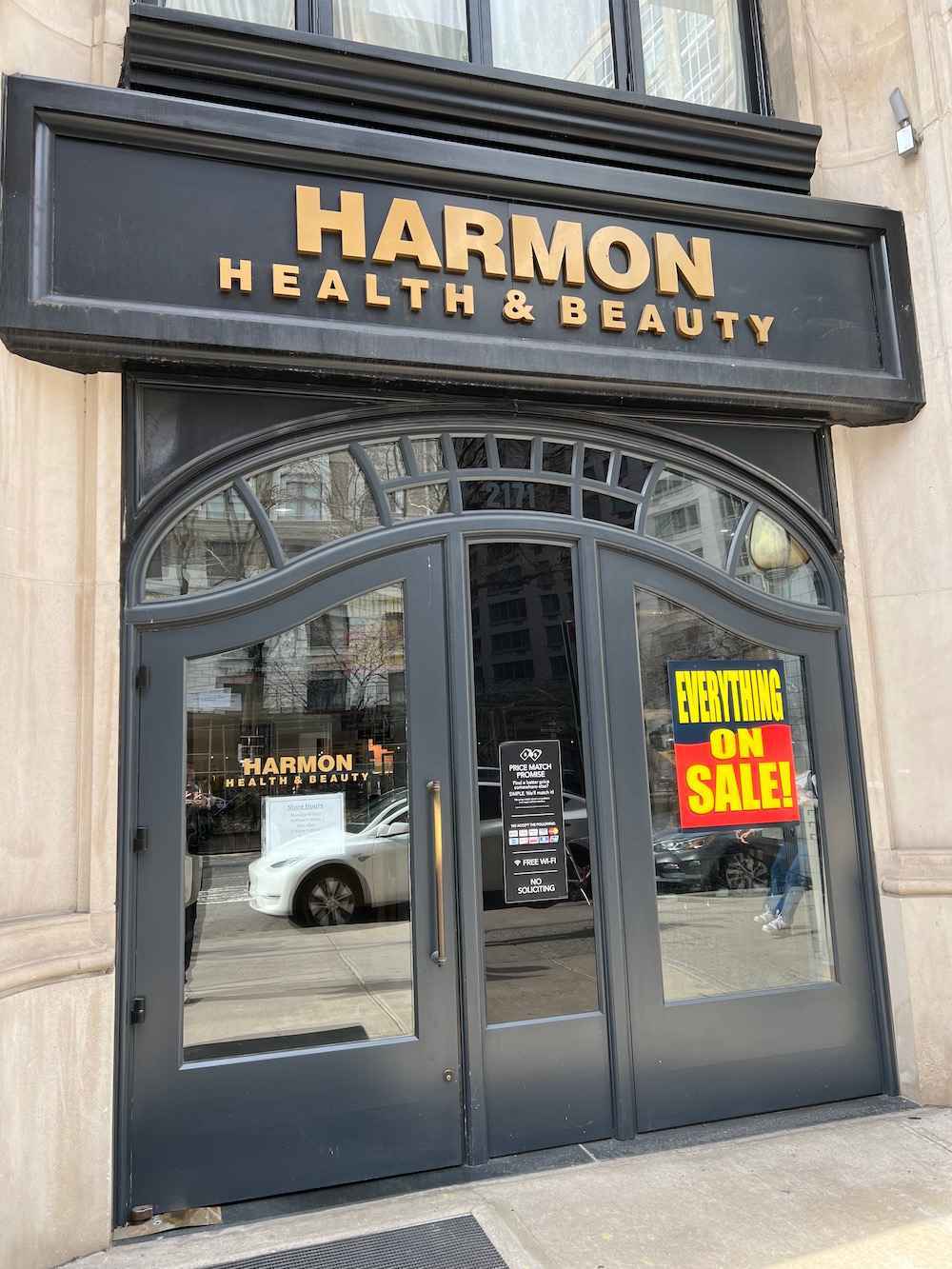 A staff member at the popular Upper West Side location (at 2171 Broadway and 77th Street) informed us that the neighborhood stand-by will close its doors within the month — or while supplies last.

Advertisement



Though this specific branch only opened on the ground floor of the Hotel Belleclaire back in December 2020, the Harmon reputation of properly-priced products has been strong since its inception in 1971. As of 2002 (and to this day), it became a subsidiary of Bed Bath & Beyond, which allowed for ample retail growth; there were 56 locations as of early January 2023, with the majority in New Jersey. Harmon offered an excellent alternative to the markups often visible at Duane Reade and CVS, but sadly, it's time to say goodbye.
READ MORE: Chanel Beauty Store to Open on 69th and Columbus 
Until its supply has diminished, Harmon is offering 20 percent off on all products — and yes, that includes their impressive roster of cosmetics and hair styling essentials, including L'Oreal, Maybelline, Revlon, Neutrogrena, Nexxus, John Frieda, Fekkai and more.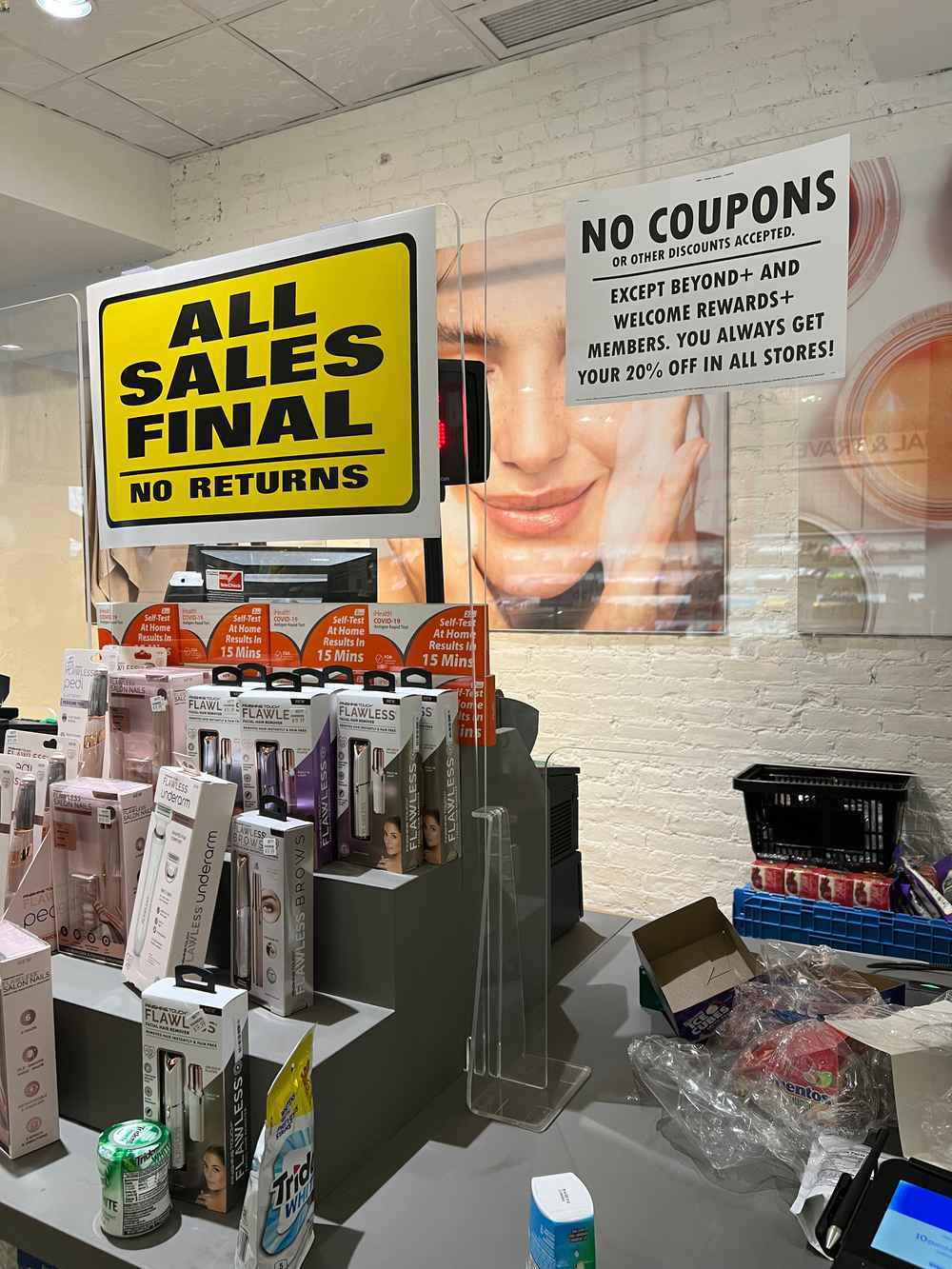 When we first caught wind of this unfortunate closure (numerous Twitter users have taken to the platform to lament the loss), it was necessary to make a lunch-break pitstop and snag a few parting purchases (in case you're unaware, their travel-sized goods selection is simply unmatched).
Advertisement
As of Monday afternoon, most categories remain intact — though there's a noticeable lack of toilet paper and paper towels, as well as pain relievers. We may have grabbed the last bottle of Advil in the store (sorry).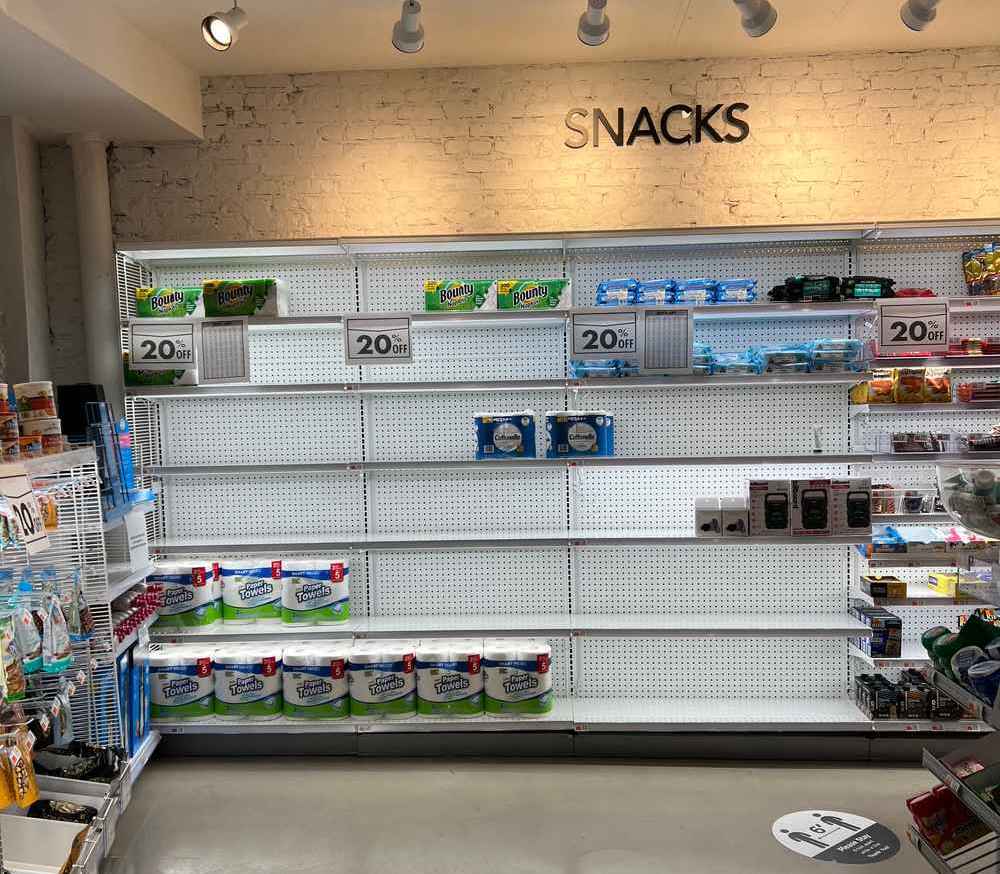 There has been plenty of chatter about Harmon since Bed Bath & Beyond's acquisition, with many questioning its brand identity and overall purpose, but it was truly a one-stop shop for everything from skincare to sanitizer (without price gouging). It will be missed.