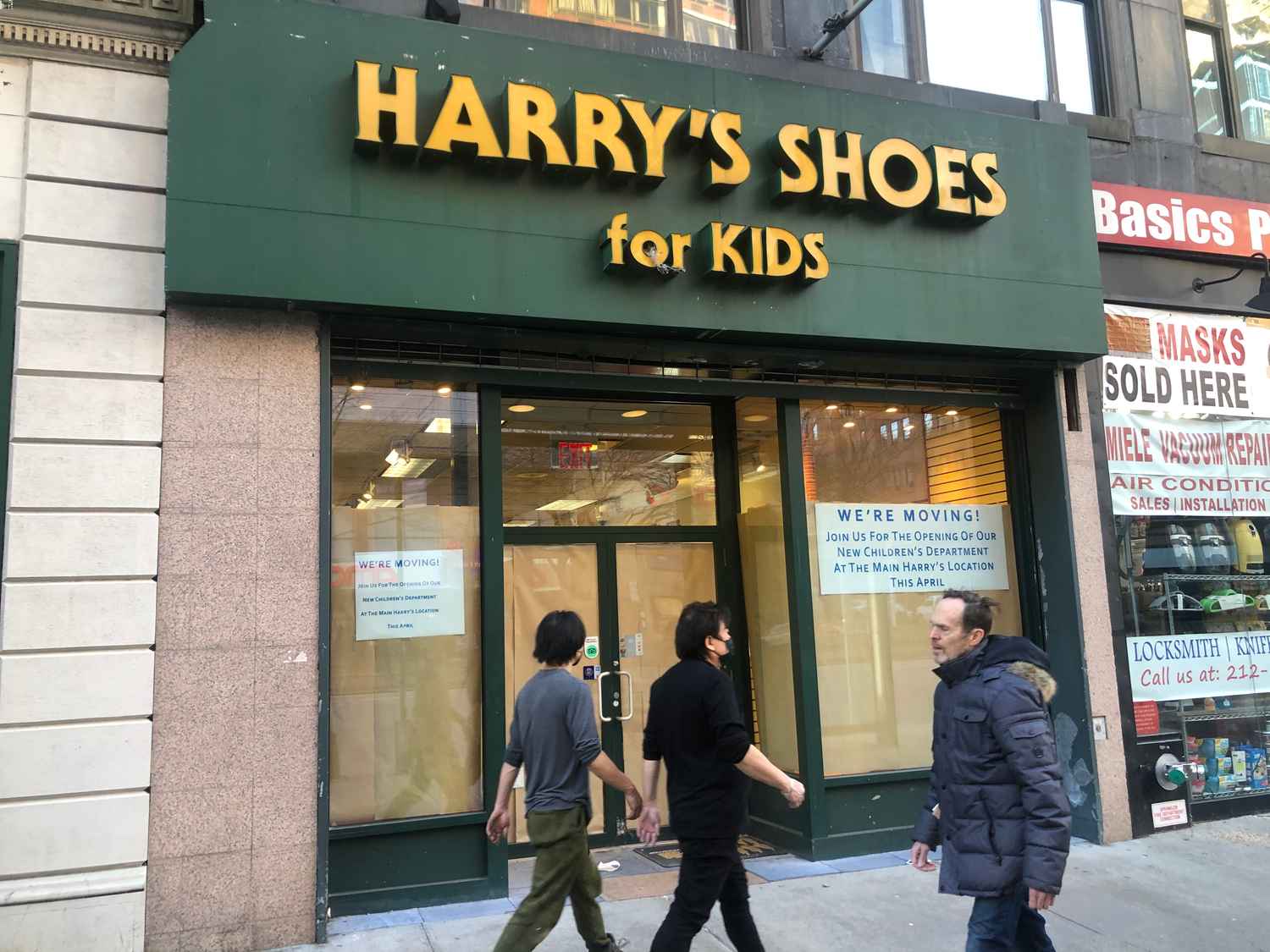 Two new signs are posted in the windows of Harry's Shoes for Kids, located at 2315 Broadway between 83rd and 84th streets. Both read, "We're Moving! Join Us For The Opening Of Our New Children's Department At The Main Harry's Location This April." Harry's Shoes is just steps away at 2299 Broadway, on the corner of 83rd Street.

Advertisement



ILTUWS spoke at length with Ivan Castro, the buyer and manager of Harry's Shoes for Kids. He has been with Harry's Shoes for 19 years and tells us the consolidation is happening for several reasons.
"Towards the end, our lease had expired so we worked out a deal with the landlord and we were renting month by month," noted Castro, who complimented the landlord of Harry's Kids for working with them throughout the transition. "He did work with us. He gave us a percent lower, okay. Then we were going month by month to see how everything was going to unravel."
Identifying a new space to move Harry's Shoes for Kids proved difficult. Castro detailed the combination of supply chain issues with the inability to match the right landlord with the right rent. Location was another key factor in the review process.
"A lot of the factories are still progressively in trouble. They're playing catch up. Half are closed, half are open," said Castro.
Youth apparel has been hit especially hard, Castro told us. "Basically, when things come down to it, when you got to produce, you're going to go where the biggest margins are, which is the adult arena." He detailed delays on youth orders and supply chain issues causing winter apparel to sometimes arrive in the summer.
"We're going back to our roots," said Castro. Harry's Shoes, which has been at 2299 Broadway since 1975, originally kept the children's section in the back right corner of the store, behind the men's section. That's where it will return until they find a new permanent home again.
Advertisement



They'll be in short supply, however, when the kid's section opens at Harry's Shoes in April. But the e-commerce component of the children's shoe store will still be active; customers can place orders for in-store pickup or have their shoes delivered.
Castro mentioned that Harry's doesn't want to lose the "footprint" they've established on the Upper West Side. "We're not going anywhere. We're here. It just makes sense financially to not incur the rental and the overhead, employees, insurance, security, lights, you name it. It wasn't sustainable," said Castro, who told us the "best solution" was to "consolidate Harry's Shoes for Kids until things get in shape."
Castro said some employees are being "furloughed" until they can ramp up again.
"We can survive 'til this gets in shape," noted Castro. "It's an unfortunate thing that happened, between COVID and the [state] that retail is in. Everybody in general had to pay for this. But the strong survive. We're here to serve our community. Our community has supported us through the ups and downs and they'll support us again. We have to be there for them."