It's curtains for Indie Food & Wine, which opened in 2011 at 144 West 65th Street between Broadway and Amsterdam avenues. The café and wine bar nestled inside Lincoln Center's Film Center officially closed on Feb. 1.

Advertisement



"We have been so fortunate and so proud to serve the Lincoln Center community and all of our guests for so long. A sincere thank you for your patronage and for supporting our small business," said Indie Food & Wine through an Instagram post on Tuesday, January 31. "We have made so many friends and so many good memories over the years. It's sad to say goodbye to all of it, but especially hard to say goodbye to this team."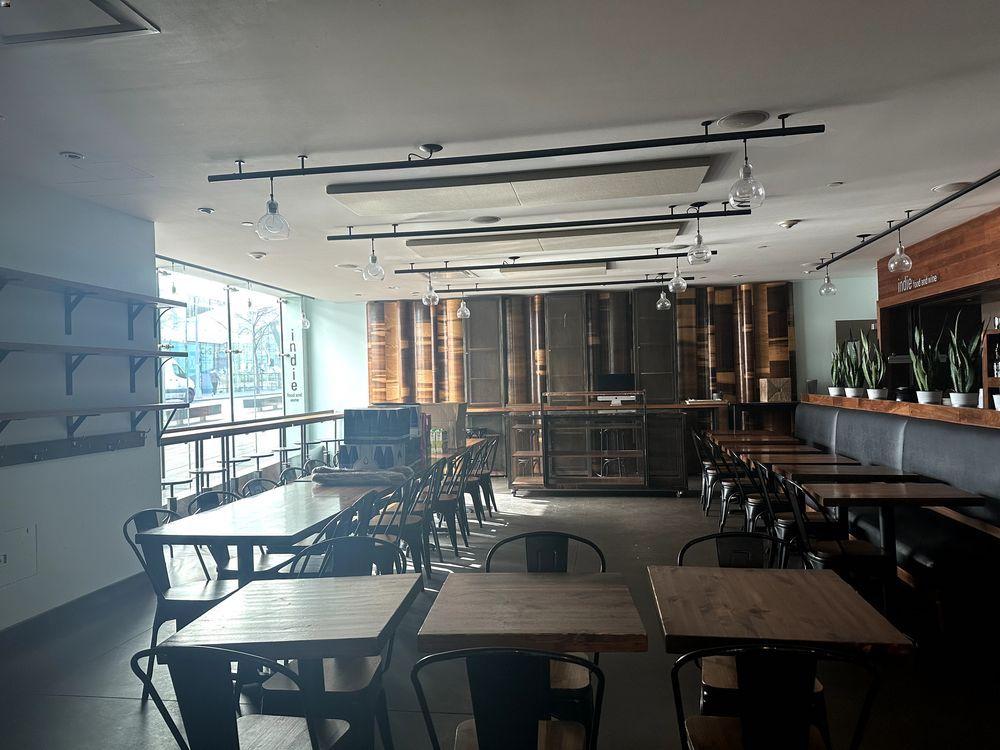 ILTUWS spoke with members of Lincoln Center's Film Society staff, who informed us that the reason for Indie's closure came down to their contract not being renewed by Lincoln Center. They noted that business had been good for Indie, but a brand-new tenant will emerge with a whole new concept at a later date.
A sign posted in window of where Indie stood reads, "The Cafe will reopen under new management soon. We apologize for any inconvenience." Beside it is an application for a license to sell liquor filed on January 13, 2023, by Film at Lincoln Center, Inc. & Italian Café Concepts, LLC.
Advertisement
Indie Food & Wine was known for making a great bacon, egg and cheese sandwich, which came with cheddar cheese, avocado and mayo on a Kaiser bun. For $10, it's a pretty good deal considering you're in the heart of Lincoln Center. This added to the charm of Indie, since it's a low-key option many random tourists didn't know about because of its location inside the Film Society. Their duck leg confit and buttermilk chicken sandwich will likely be missed as well.
Indie Food & Wine finished with 4.3 out of 5 stars on Google reviews, with a 3.5 out of 5 on Yelp.
We'll keep you posted as we learn more about the replacement tenant.
In the meantime, if you're looking for a new movie to see in theaters, we recommend EO directed by Jerzy Skolimowski. The 2022 drama follows the life of a donkey through Europe. It's nominated for an Oscar for Best International Feature Film, which is currently showing at the Elinor Bunin Monroe Film Center.