Three months after closing at 144 West 65th Street, Indie Food & Wine – which first opened in 2011 – is back with a new address and a new name.

Advertisement



It's now called The Independent Café, and it can still be found on Lincoln Center's campus, though it's moved to the David Rubenstein Atrium at 61 West 62nd Street.
Its previous location (inside the Elinor Bunin Munroe Film Center) is now home to Café Paradiso.
"We will still be serving up the same fresh and delicious food you know and love, prepared and served by the same warm and friendly staff that's been with us for years," The Independent Café website states.
While they haven't officially opened, they were up and running on Friday night to serve for the K-Pop Dance Night with DJ Chen, which was taking place steps away in the performance area. We're told the official opening will take place next week.
The egg sandwich is still $10, and it's made the same as before: with fried egg, bacon, cheddar cheese, avocado, tomatoes and mayo on a Kaiser bun. While the duck leg confit didn't make the journey, you can still find fan favorites like the buttermilk chicken sandwich for $14, with homemade pesto, arugula and cheddar on ciabatta. There are also four different salad options (Italian, arugula, spinach and ramen noodles) for $14, and a soup and salad combo for $15 will also be available. Side soup is $7.
Breakfast will be served all day. Avocado toast for $9 or assorted pastries from Pain D'Avignon (not yet priced) complements their coffee options which range from $4 for brewed coffee from Irving Farm to $7 for a chai mocha or Matcha latte, served hot or cold.
Advertisement
Their cheese plate for $12 comes with Nancy's camembert, Grana Padano, Grafton cheddar, olives, honey and bread. They also have a baked mac' n' cheese with scallions and spicy breadcrumbs for $9. There are three different Sigmund's soft pretzels choices (garlic & parmesan, everything and cinnamon-raisin) for $6, then hummus and veggies for $9. Lemon tart and warm bread with pudding come in at $8.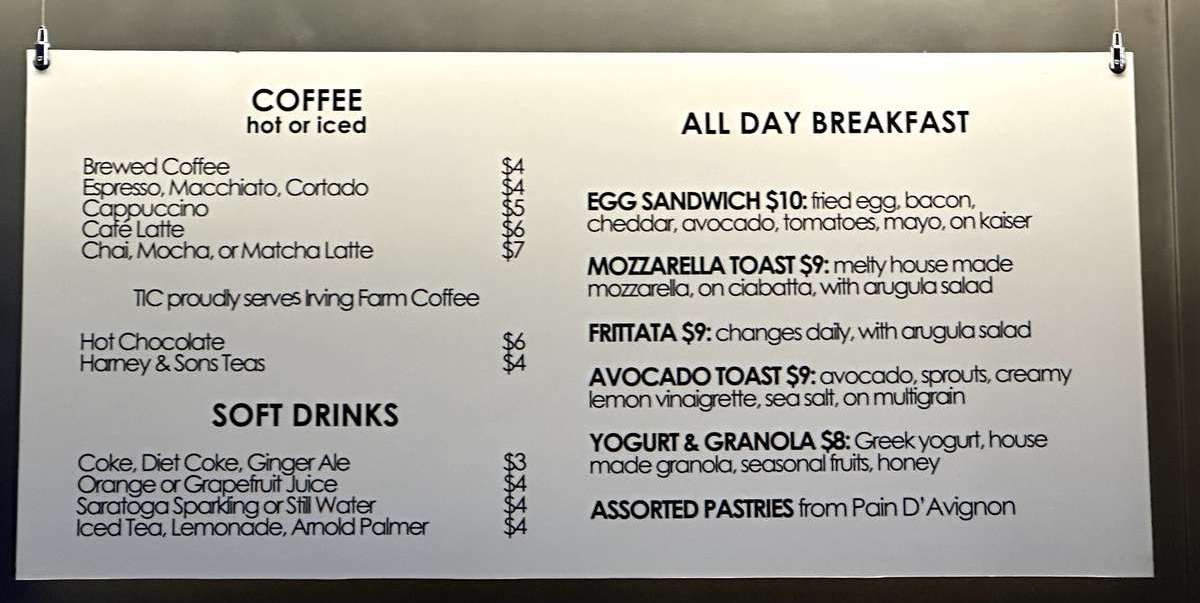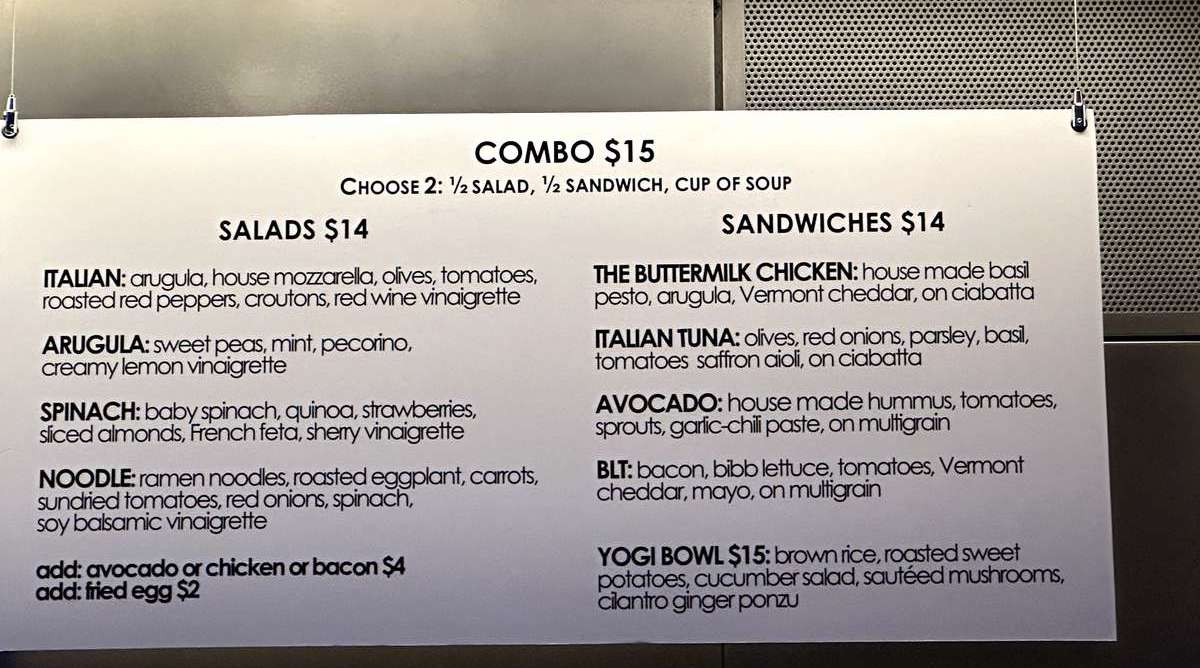 People who were fans of Indie Food & Wine's off-the-beaten-path location inside Lincoln Center's Film Society will likely enjoy the new spot tucked inside the arborous David Rubenstein Atrium.
You can follow The Independent Café on Instagram here.