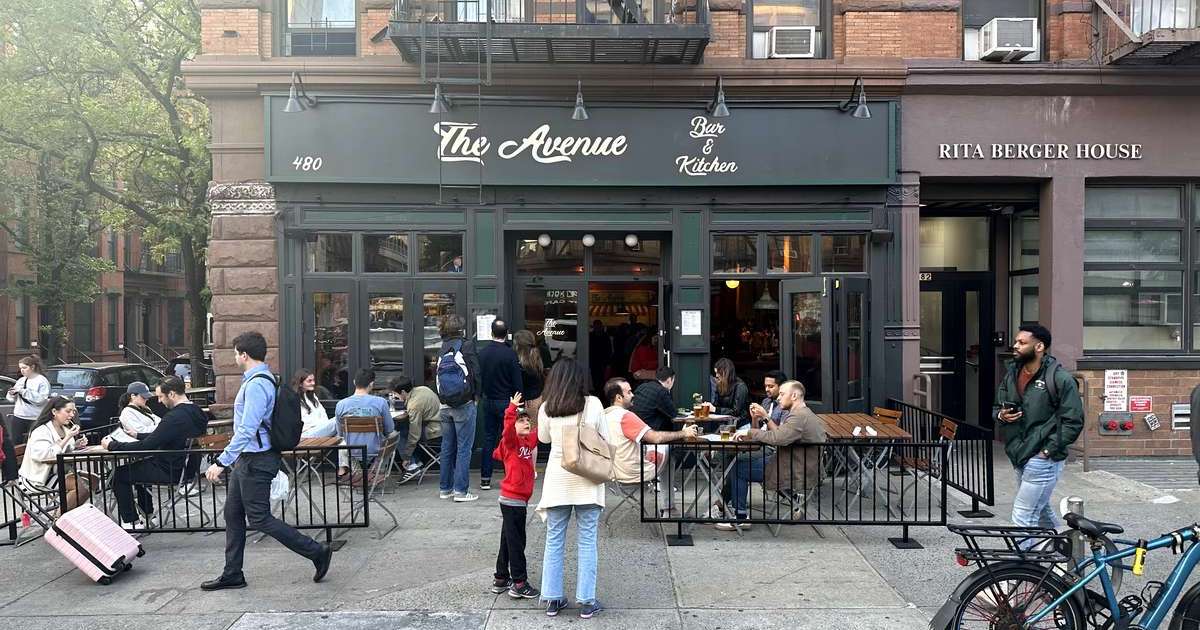 The Avenue: Bar and Kitchen had their official grand opening last Wednesday, May 17. Situated at 480 Amsterdam Avenue on the corner of West 83rd Street, this new Irish pub piqued our interest back in April when we discovered their menu would include some American Creole-inspired fare. When we dropped in around 6 p.m. on Friday, May 19, The Avenue had just received its coasters, and their jambalaya was all ready to go.
Advertisement



Over the years, 480 Amsterdam has seen a lot of business turnover. However, as I sat at the bar, something about The Avenue felt familiar. Aerosmith's Love In An Elevator played on the sound system at a cool volume as I ordered a Guinness. Stained glass honoring both Seamus Heaney and Brendan Behan, two prolific Irish poets, had been installed with famous quotes adorning the walls. The warm lighting, a tin ceiling and seating for approximately 50 patrons created an ambiance reminiscent of our other beloved Irish locals: Malachy's, Emerald Inn and Dublin House, all of which have stood the test of time. And like that terrific trio, The Avenue felt homey, a key ingredient for success on the Upper West Side.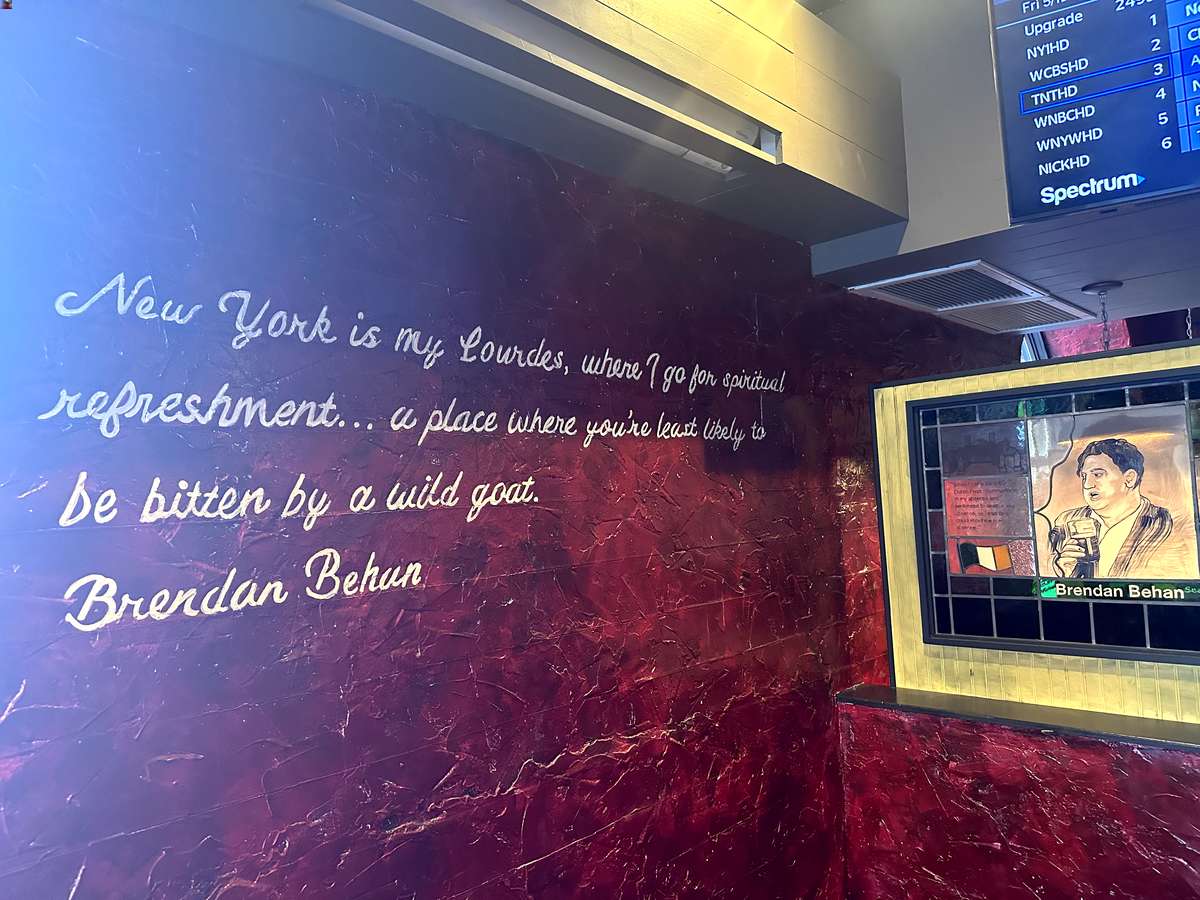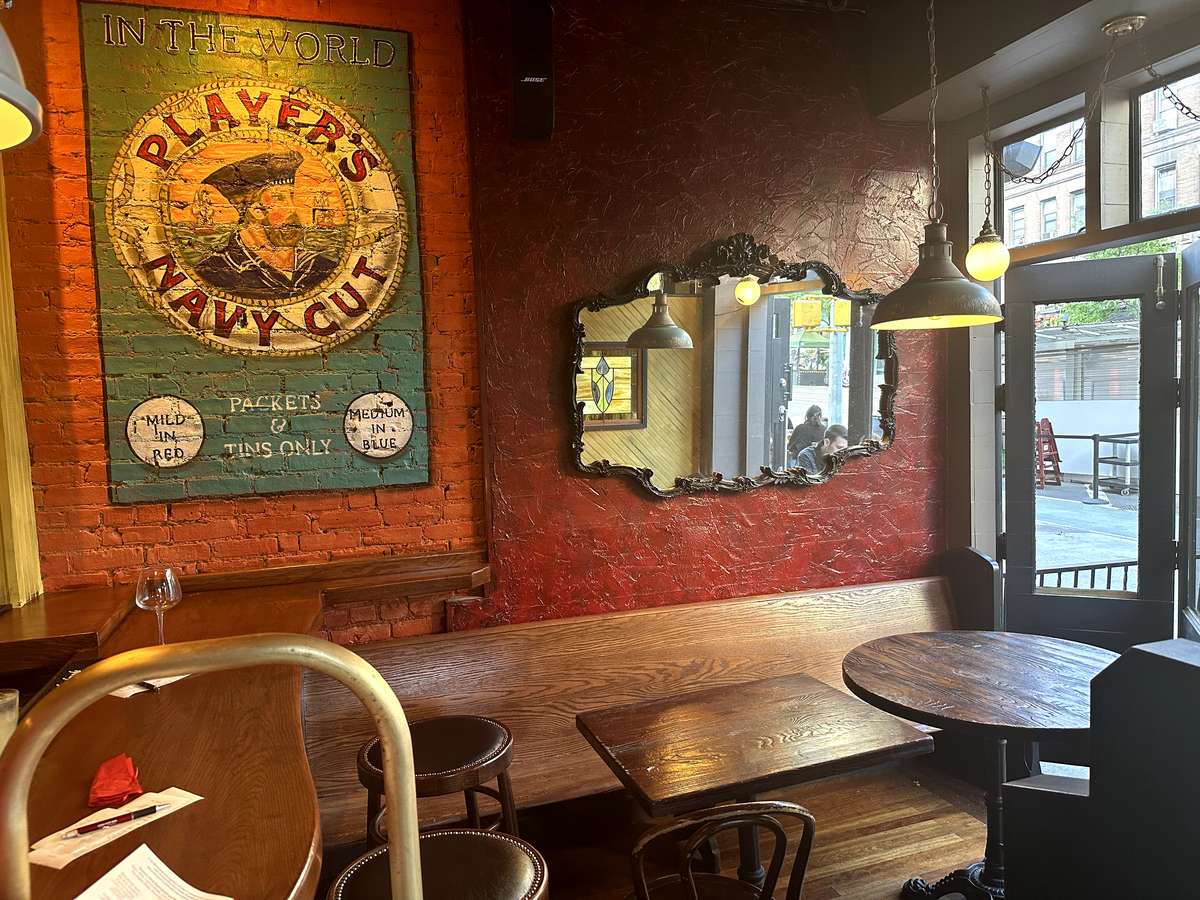 When I placed my jambalaya ($18) order, owner Colum Flattery told me he came up with the recipe after getting inspiration from an old English recipe book he bought for 99 pence. Flattery also mentioned their creole dip ($16) with thinly sliced blackened prime rib and au jus sauce came from that same creative process. On Thursday nights, you can indulge in The Avenue's Cajun prime rib special ($39) featuring blackened prime rib and homemade Cajun stuffing, served with homemade mash & green beans.
Advertisement
The Avenue has a happy hour special from 11 a.m. to 7 p.m. Monday through Friday. During this time, you can order $5 light beers, $7 mixed drinks and $7 house wine along with 10% off their wing flavors which include tequila lime buffalo, BBQ or Flattery's Sauce. Their Malibu mojito and Milagro margarita, regularly priced at $12, are a couple of options from their cocktails-on-tap list.
Seated next to me at the bar was Mary, a local who works part-time at Malachy's who's also known Flattery for over a decade. While she has no current plans to work at The Avenue, she emphasized how local Irish establishments, specifically Malachy's and Emerald Inn, support one another. They assist one another when needed, whether it's lending a keg or other help required.
The Avenue finds itself in good company, embodying qualities that make these other Irish establishments exceptional: great music with a great aesthetic to kick back in. From Dublin House's historic stature to Malachy's precious charm (as the last true dive bar left on the Upper West Side), The Avenue resembles Emerald Inn as they both offer excellent food.
Their jambalaya with Louisiana-style tomato risotto, sausage, shrimp and chicken brought me back to New Orleans. The Avenue also serves classic American favorites like the Philly cheesesteak ($16) or mac and cheese ($18) which you can enhance with short rib for an extra $4.
Irish staples such as fish & chips ($20) and Bangers and Mash ($18) were not forgotten. Vegetarian options include the vegan sandwich ($16) filled with roasted eggplant, zucchini, peppers, onion and vegan mozzarella. They also offer an Impossible Burger for $18, and vegan jambalaya is also on the menu for $18.
Advertisement
The Avenue has a dedicated brunch menu served from 11 a.m. to 4 p.m. on weekends. With any brunch entrée, you'll receive a complimentary mimosa or Bloody Mary. The Southern fried steak with sausage gravy ($20) and Southern fried chicken waffles ($18) look like a pair of tasty hangover (or sober) options.
The Avenue's current hours are from 11 a.m. to 11 p.m. Monday through Saturday, and 11 a.m. to 7 p.m. on Sunday. These hours will soon expand as The Avenue ramps up. Outdoor seating is also available.
For more information visit The Avenue: Bar and Kitchen website here.