Upper West Siders attending Mets games at Citi Field can grub on a local favorite as Jacob's Pickles is returning with an outpost at the ballpark for the second consecutive season.

New this season at Citi Field is a fried chicken sandwich on glazed doughnut buns, alongside the restaurant's classic fried oreos and fried pickles.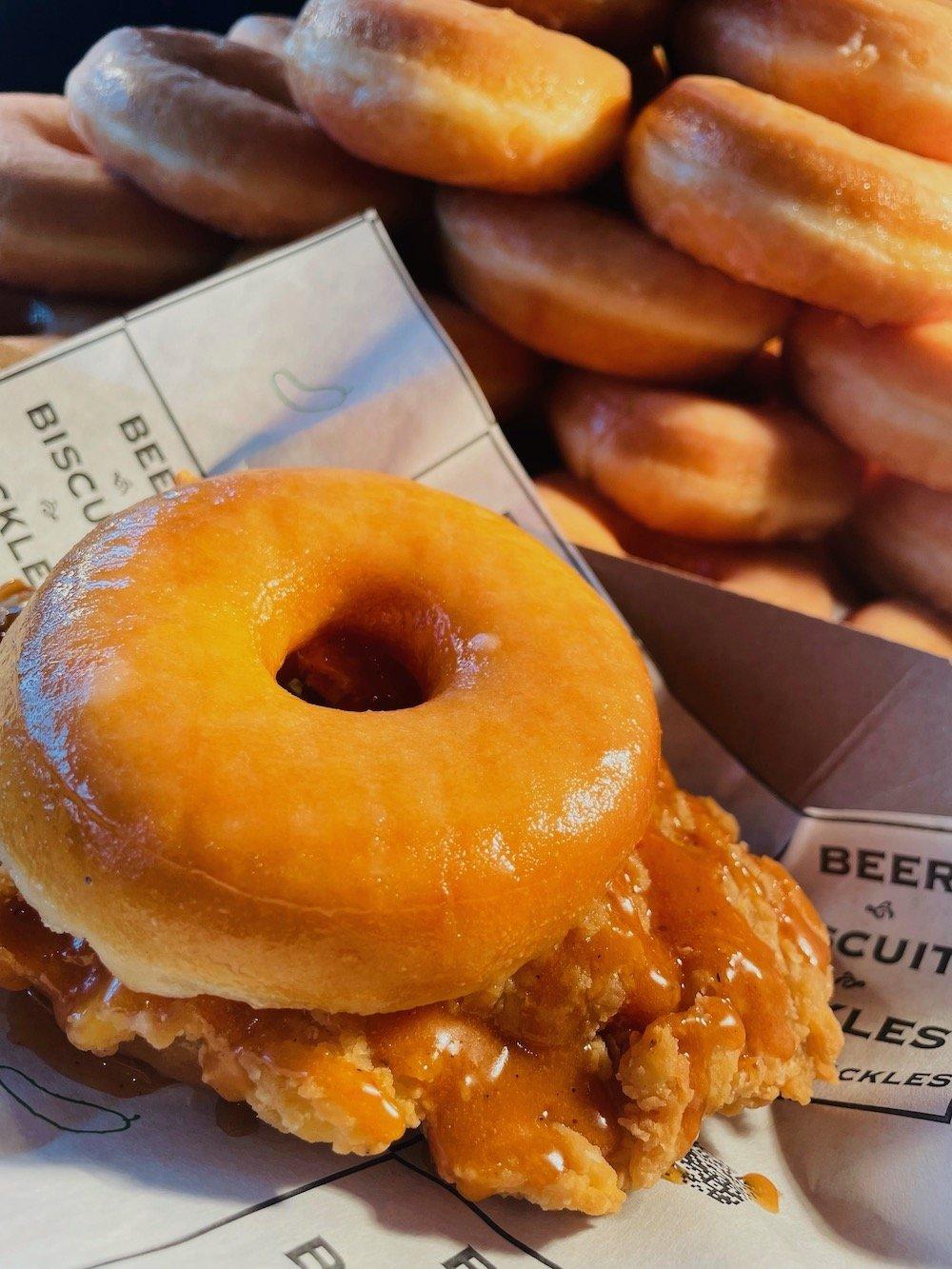 Jacob's Pickles opened at 509 Amsterdam Ave in 2011, and the southern comfort food restaurant has since opened other NYC locations at Moynihan Train Hall and Time Out Market in Brooklyn, with a Connecticut location in South Norwalk also planned to open soon.
Advertisement



Jacob Hadjigeorgis, a Queens native and owner of Jacob's Pickles, also owns popular UWS brunch spot Maison Pickle (est. 2016) and cocktail bar Tiki Chick (est. 2019), whose $5 chicken sandwiches have gone viral among NYC's food influencers. (He also opened Lucky Pickle Dumpling Co in 2018, though it's since closed.) As Jacob's Pickles continues expanding beyond the Upper West Side, Hadjigeorgis doesn't think his business would have survived the pandemic without its roots in the UWS community.
"Personally, I think the Upper West Side saved us through Covid," Hadjigeorgis told ILTUWS at a Citi Field food event. "The fact that we were in such a rooted, residential area—we had that continuity and were able to maintain key members of our staff with our takeout. We got so much support from everybody, we're very lucky to be part of the Upper West Side.
The popular eatery was dine-in only before the pandemic, but takeout and delivery have been part of Hadjigeorgis' business model since the beginning of Covid. "There's a changed perception, delivery isn't your typical delivery foods anymore," he said. "There's a premiumness in delivery that didn't exist before."
Not all pandemic era norms are sticking around, as all of Jacob's restaurants (which operate under his Pickles Hospitality brand) have returned to giving guests paper menus instead of QR codes.
"There are so many moving parts in any restaurant which is what makes it one of the hardest businesses to run. So it's a matter of finding rhythm between all those pieces, reinforcing areas of the restaurant operations and coming back to the service standards you had pre-covid, when so much time and effort went into training. A lot of that had to start all over again," Hadjigeorgis said, adding that all of his locations are actively hiring right now.
Advertisement



After beginning their season in Miami and Milwaukee, the Mets will play their home-opener at Citi Field on Thursday against the Marlins.
"I came to a lot of baseball games growing up, came to Shea [Stadium], it's exciting to come back to Citi Field now," said Jacob, whose father also owned a restaurant. "It's my backyard, this is a place I was in awe of every time my family drove by on the highway. So it's really exciting to be a part of it. And it has the best food versus any stadium in the country."
Entering his 12th year on the Upper West Side, Hadjigeorgis eyes many years to come.
"I feel like the Upper West Side is a place that if you do the right thing, put out a good product and do right by the community, they'll have your back. And you can be one of these places around for 100 years."