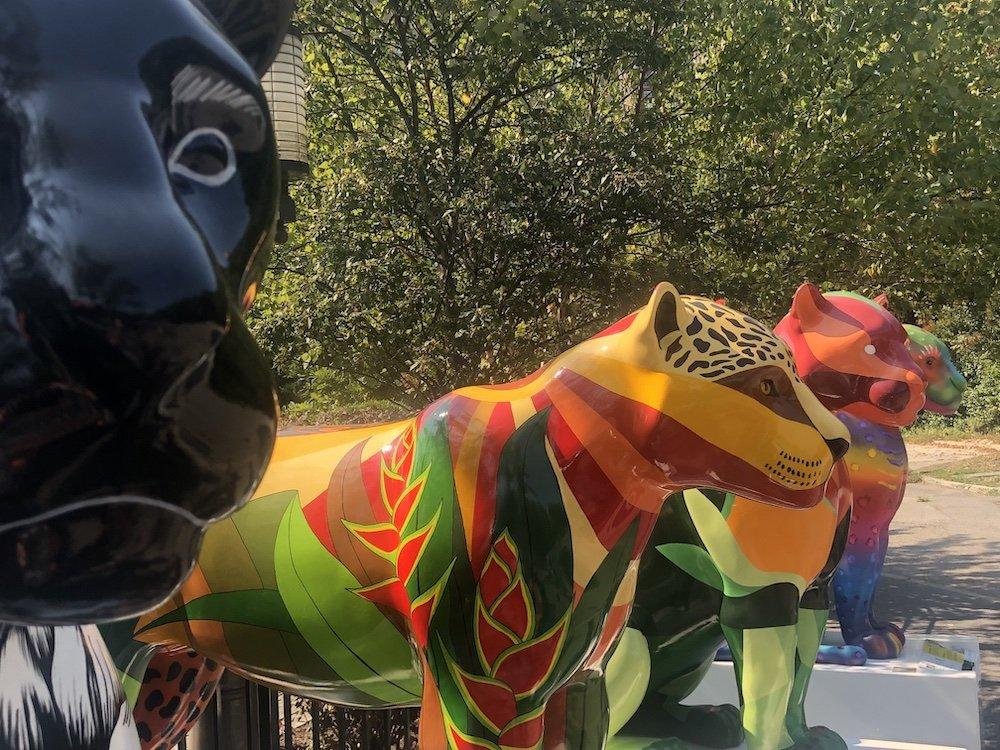 On the prowl and raising awareness for environmental and jaguar preservation, Artery — "a social enterprise that runs art exhibitions to raise awareness and funds for NGOs dedicated to fighting for causes [they] believe in" — has partnered with some of the world's most well-known conservation charities to bring the Jaguar Parade to New York City.

Advertisement



From September 7 to October 5, artists are painting dozens of jaguar sculptures placed in iconic locations around the concrete jungle of Manhattan. Sitting beside Sheep's Meadow, Tavern on the Green is where you can find the four jags on the Upper West Side.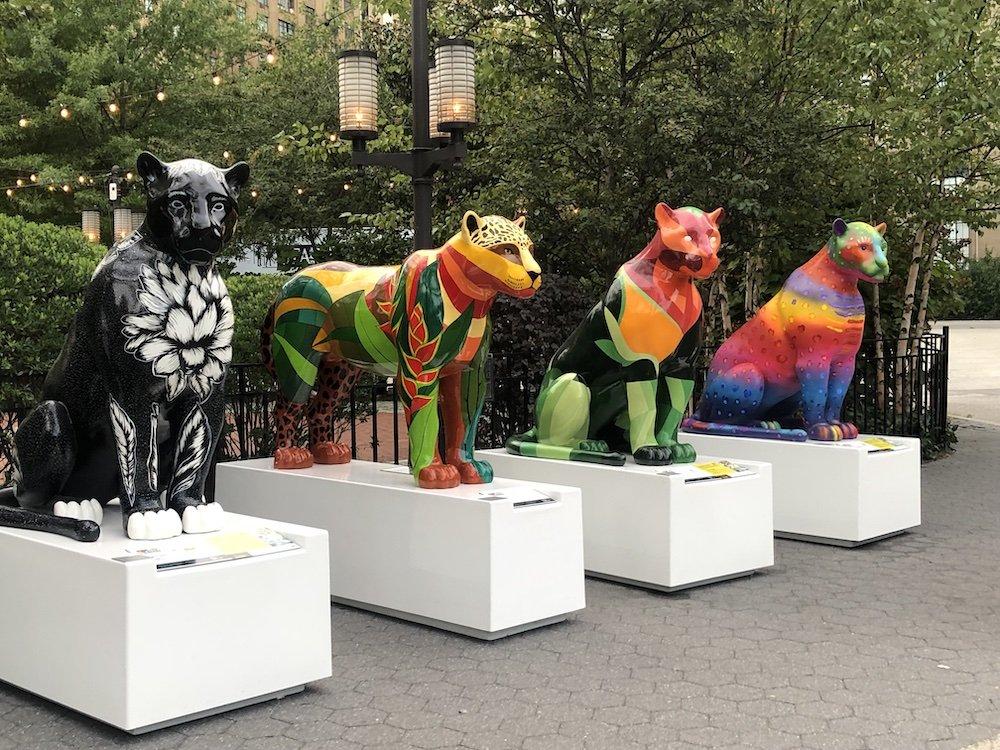 ILTUWS got to see artist Pedro Silva work on one of his contributions, titled "I LOVE MYSELF," during a painting session at the Central Park restaurant on September 2.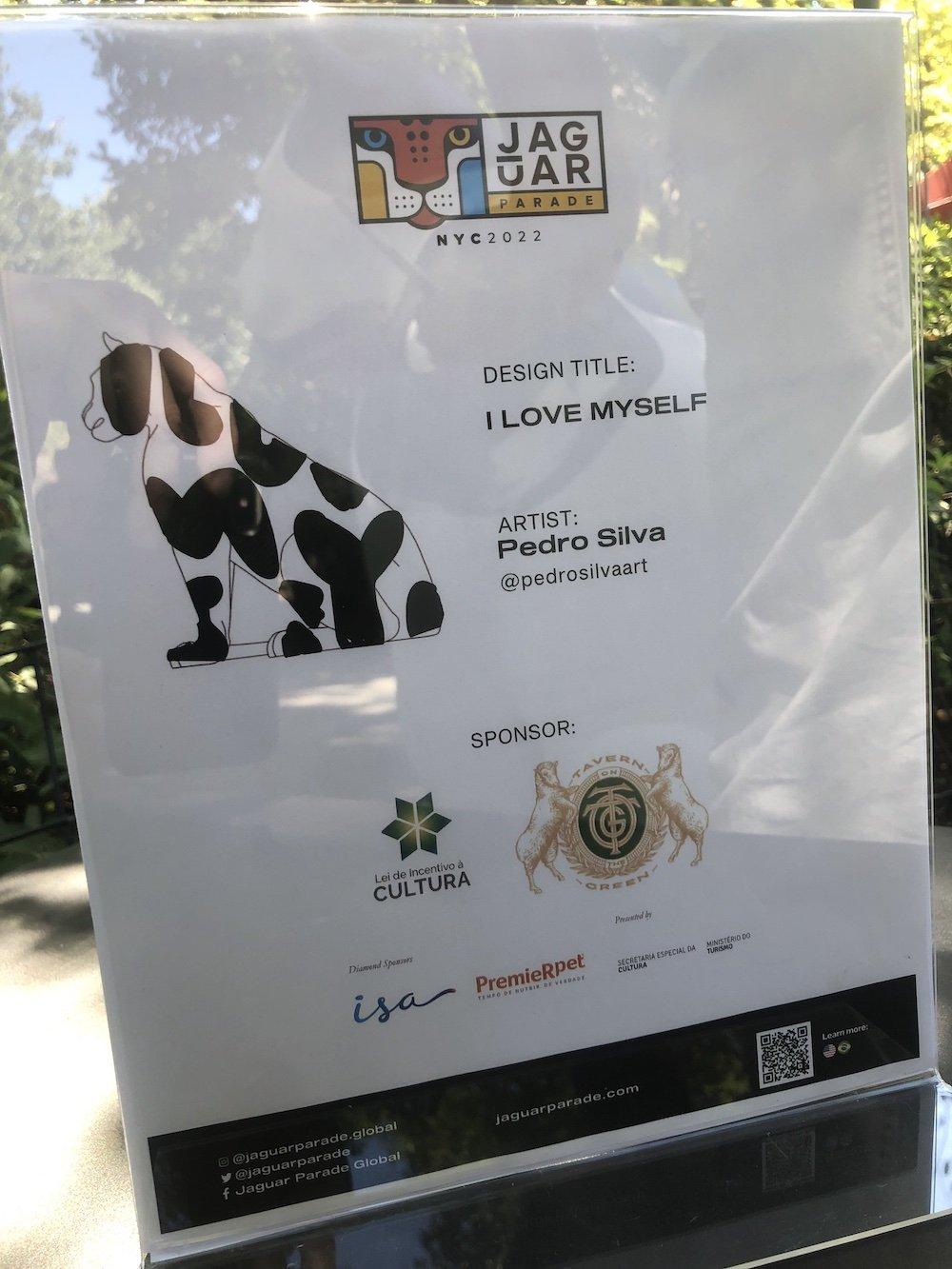 The four jaguars currently on display at the Green are the stoic "Heart of the Jungle" by Isa Juliano, the multidimensional "Jaguar Natura" by Ju Barros, the on-alert "Inner Fire of Deep Jungle" by Caio Remo, and the cosmic "Proud Jaguar" by Cecilia Fernandez.
Advertisement



We found some other jaguars in the Tavern parking lot getting a buffed-up shine on September 10, so it's possible these jaguars might get switched in and out over time. A great excuse to make your rounds for the cause.
"Jaguars exist in 18 countries in Latin America, from Mexico to Argentina. Despite the broad range, jaguars have been eradicated in nearly half of their historic range," states "The Cause" plate on the jaguar statue stands. "The species is threatened by loss and fragmentation of jaguar habitats, conflict with people due to the real or perceived threat posed to livestock and overhunting of the jaguar's prey."
The bottom line for this effort, which they highlight in bold lettering, is: "conserving the jaguar means conserving tropical forests, wetlands and other environments that are crucial to the well-being of humans and countless other species." The World Wildlife Fund, the United Nations Development Programme, Panthera and The Lion's Share are just some of the sponsoring organizations behind the exhibition, along with Tavern on the Green.
Advertisement



The jaguars exhibited in New York will be auctioned off from September 23 to October 7. "One hundred percent [of the] net proceeds will be donated to jaguar conservation efforts," states the Jaguar Parade website. Interested parties can review the jaguar gallery and place a bid here.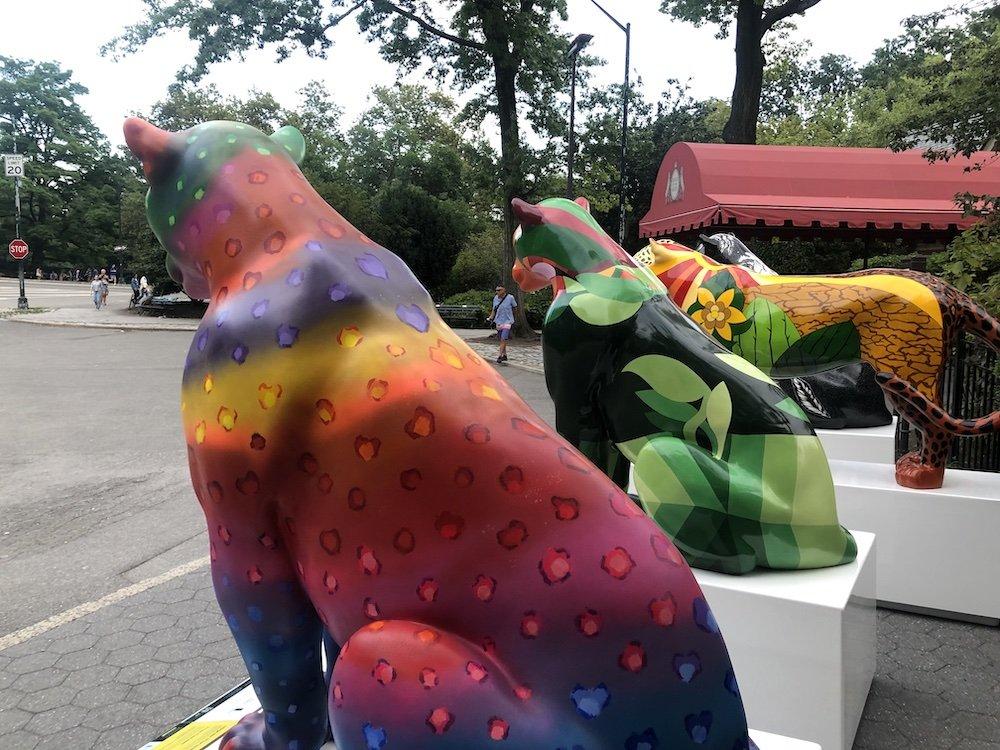 The Central Park Zoo, Times Square and The United Nations building are some of the locations you can roar with the jaguars. For a full site list, click here.
The first Jaguar Parade took place in São Paulo, Brazil in 2019. Featuring 87 statues, it was "the biggest open-air art exhibition in the history of São Paulo," with approximately ten million people engaging with the effort.