Several of our readers reached out to us yesterday with news that Le Pain Quotidien would be closing 12 of its NYC stores – including the location at 50 West 72nd Street.

One reader who spoke to an employee at this location was told that Tuesday, March 17th was the last day Le Pain would be open on 72nd Street.
Another reader saw this sign in the store window on Tuesday: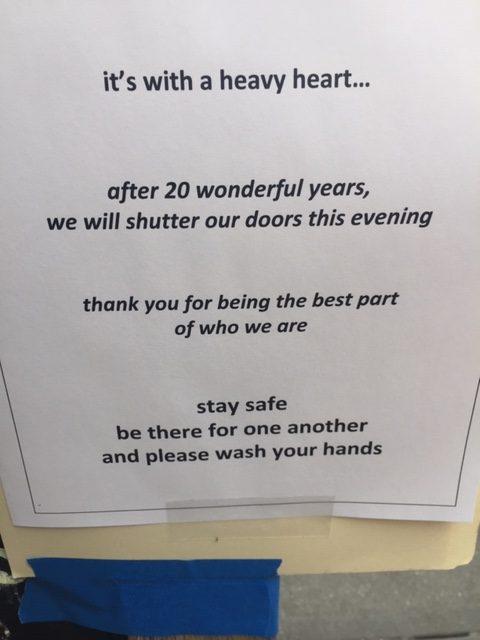 However, the same reader tells us that on Wednesday, March 18th, a new sign went up – stating that the store closure was because of the virus.
It seems like Le Pain was quick to adapt to the new situation with the corona virus scare. Within the last few days, photos of a sandwich board with sanitizer and gloves attached to it were taken outside the 72nd Street location.
We reached out to Le Pain Quotidien for comment and will provide an update if and when they get back to us.
Images via Google Street View