The Lighthouse Guild, located at 250 West 64th Street (between West End and Amsterdam Ave), recently opened a new technology center, and according to the organization's website, it's the largest assistive technology resource in the country.

The 11,000 square foot space "offers a one-stop resource for vision care, rehabilitation, and technology training." We visited the tech center to get an up-close look at some of its innovative gadgets.
A smart kitchen model comes with a number of devices which enable those with limited or no eyesight to be independent; one piece of hardware clips onto a glass or cup and makes a noise once it's filled with a certain amount of liquid.
Other aspects of the smart kitchen — microwaves, ovens and refrigerators — work in conjunction with Alexa. Monica Torres, a vision rehabilitation teacher, teaches Lighthouse Guild clients how to utilize this technology at home.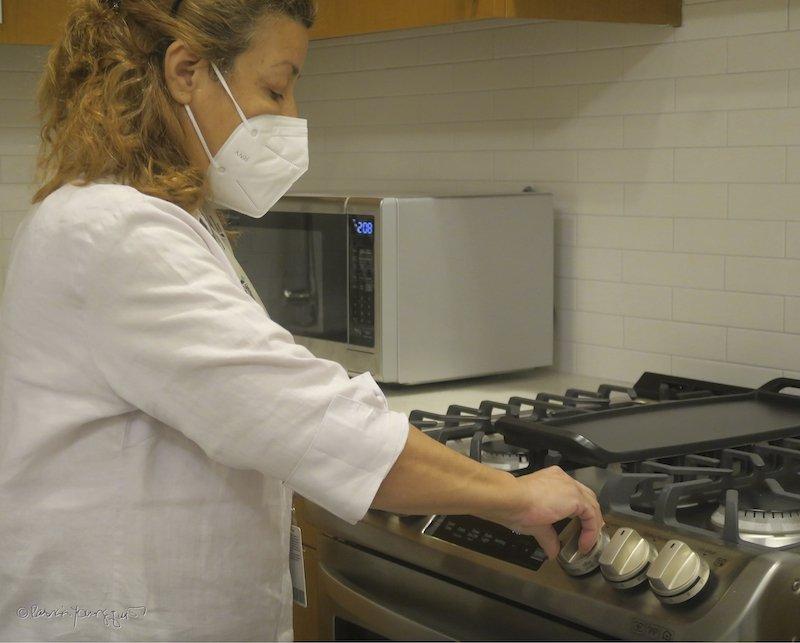 The Echo Show is a device visually impaired individuals can speak to in the kitchen, asking it questions like "what am I holding?"
Users can also ask the Echo Show for daily personalized recipes and menu suggestions, and it allows for hands-free cooking with step-by-step instructions. It can also set timers and jot down spoken grocery lists.
Advertisement



A variety of reading devices are also available at the new tech center.
William Graham, a Lighthouse Guild client and volunteer, uses a device called OrCam MyEye, a mini-flashlight-sized device that connects to a user's glasses and can be adjusted to capture an object, such as a label on canned food. It can also "see" an entire page, a small portion of text, or the results of a specific computer search. It achieves precision focus by using two lasers and linking with an online or offline Bluetooth device.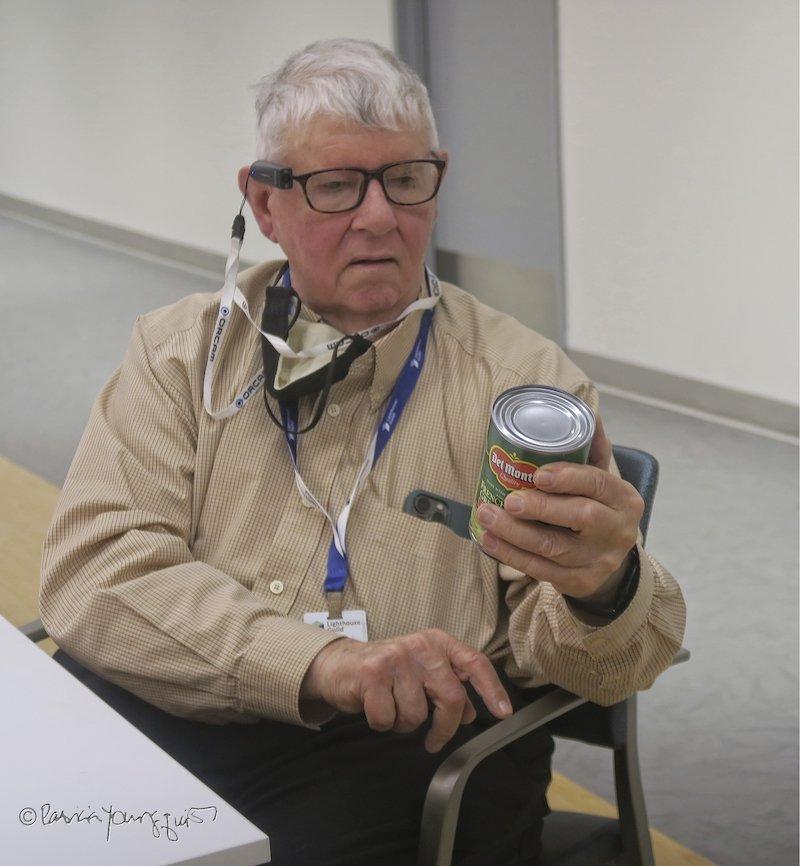 Mr. Graham is also proficient in using a device called IrisVision to meet his needs.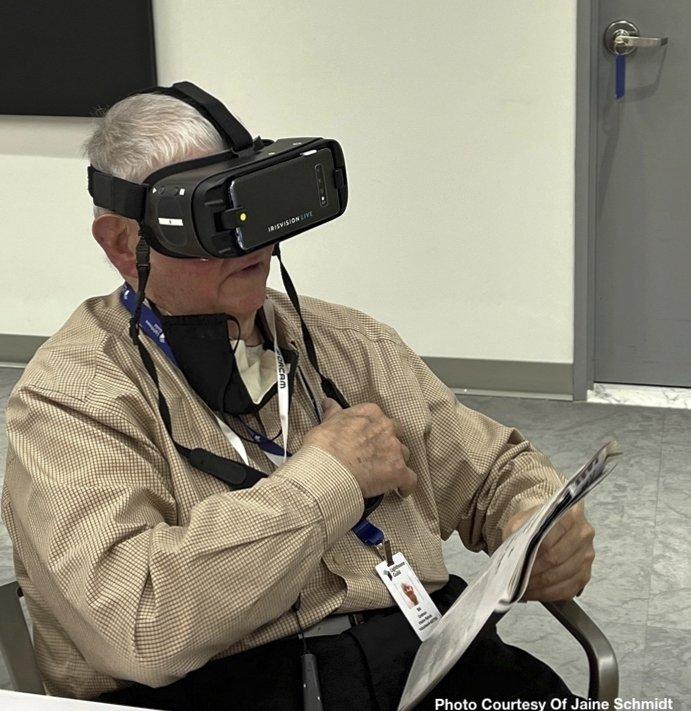 IrisVision works by pairing the Samsung Galaxy S7 smartphone with stylish, sunglass-style spectacles, and is designed to simulate a full visual view by filling in missing areas of sight.
Advertisement



The Lighthouse also offers training in how to use large magnification devices, such as Clover Book Plus, which allows users to adjust font sizes, colors and backgrounds.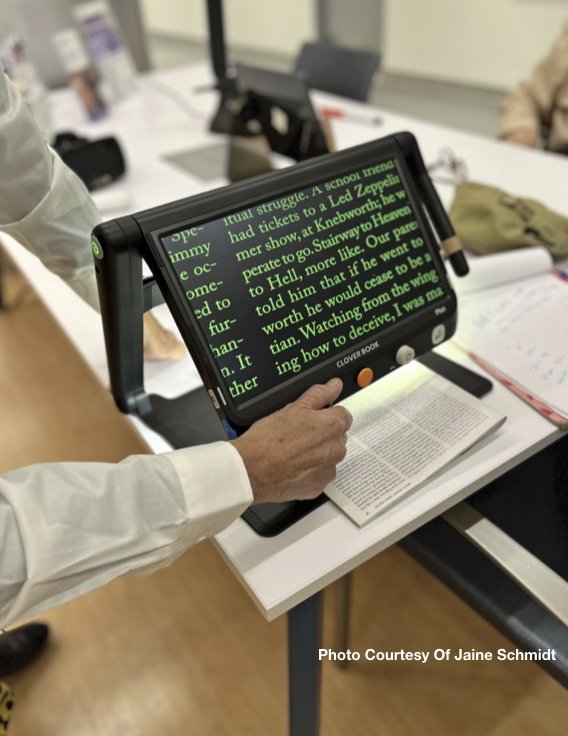 They also train clients in the use of portable magnifiers.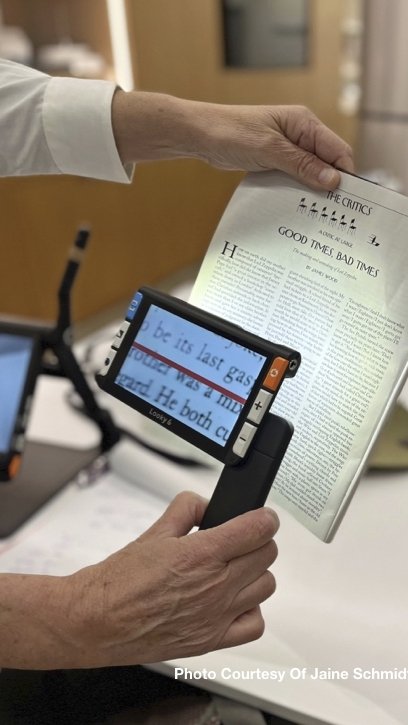 Eyedaptic glasses are another option to assist the visually challenged. Inna Babaeva, who works in occupational therapy, showed us this device.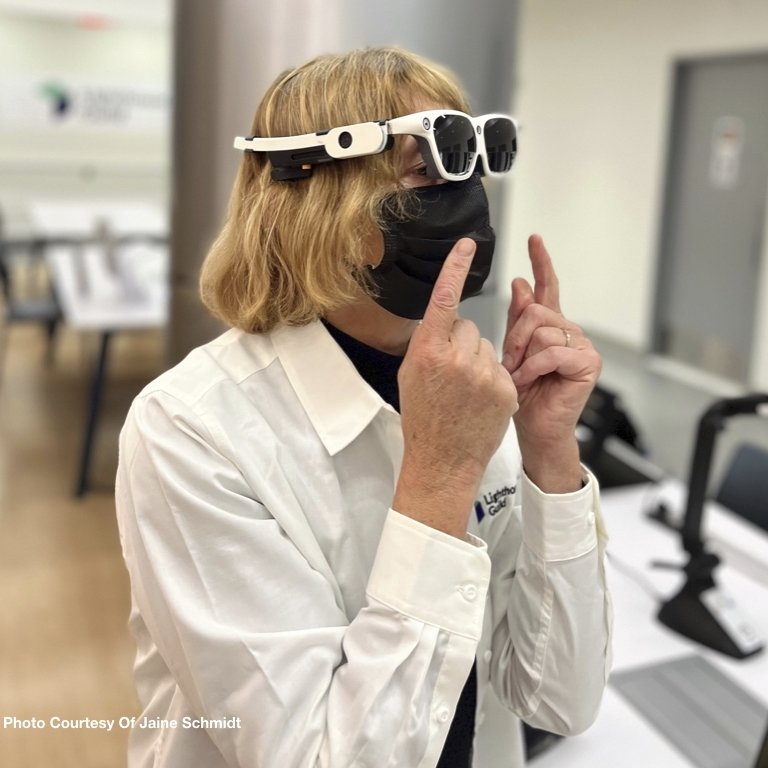 This type of "eye-wear" has been created to compensate for central vision loss, and uses special lenses that magnify and project the full visual field onto an unscathed portion of the retina, simulating full-field vision.
Dr. Calvin Roberts, the CEO and President of the Lighthouse, has a podcast which covers specific details about these devices. Feel free to listen in here.
To learn more about the Lighthouse Guild Technology Center, please visit this page.